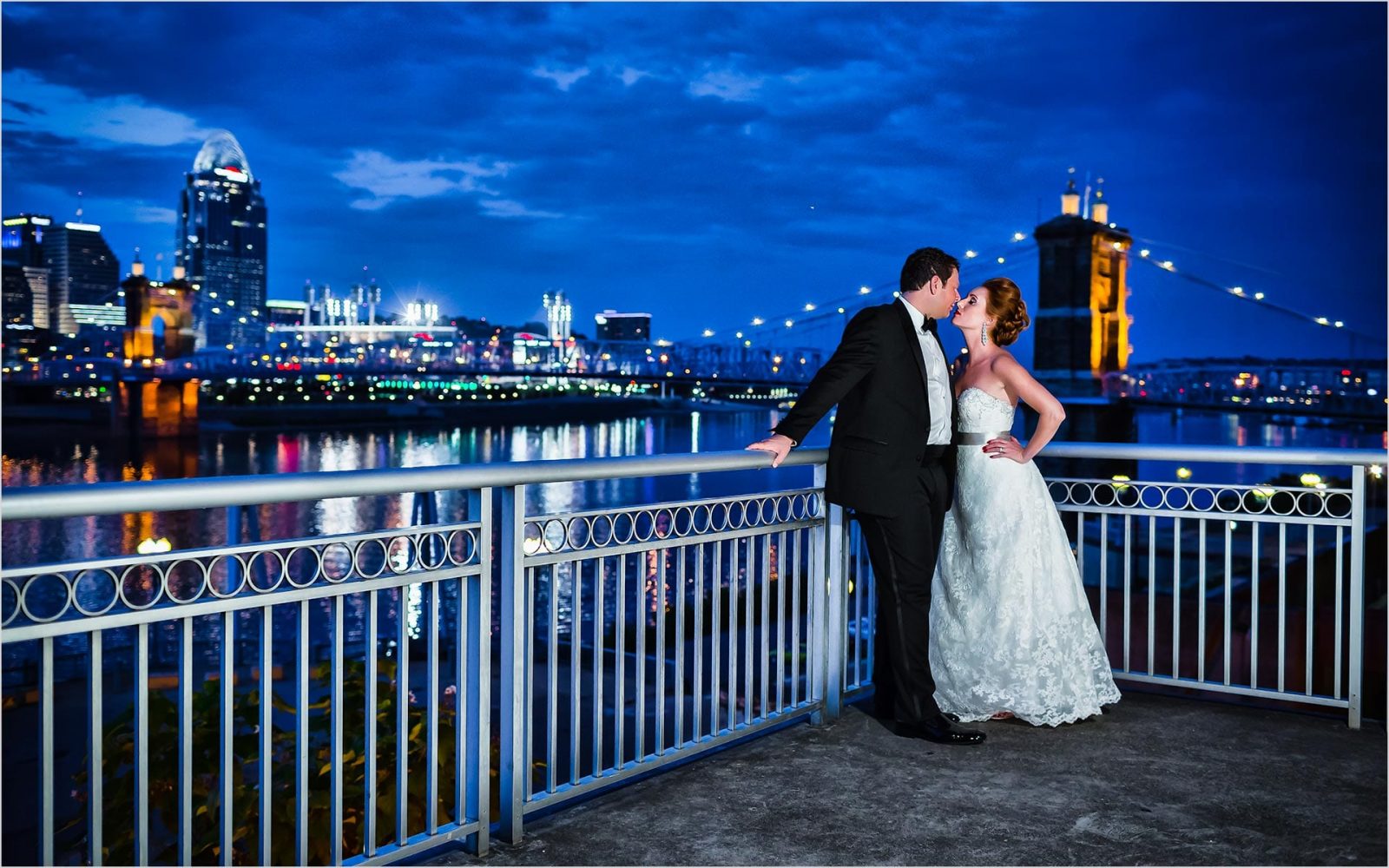 Marriott Rivercenter Wedding | Kelly + Thomas
What a great wedding with Kelly and Thomas today. We first photographed Kelly and Thomas as part of their Cincinnati After Dark Engagement session at Washington Park, OTR and The Banks. I immediately felt great rapport with them as they were so confident in their appearance and very easy to talk with. They were just as easy going today during their wedding.
We started out at Marriott Rivercenter for the getting ready shots. Since they chose not to see each other before the ceremony, we captured their portraits separately at Spring Grove Cemetery. Following the ceremony at the Norman Chapel we captured some portraits at The Banks before heading over to Marriott Rivercenter.
I always like to pull my couples out for some night shots during down times of the reception. I was able to capture one of my all time favorite Cincinnati skyline portrait from the balcony of the Marriott Rivercenter during the 5 minutes I had with them.
Here are my favorites from the day.