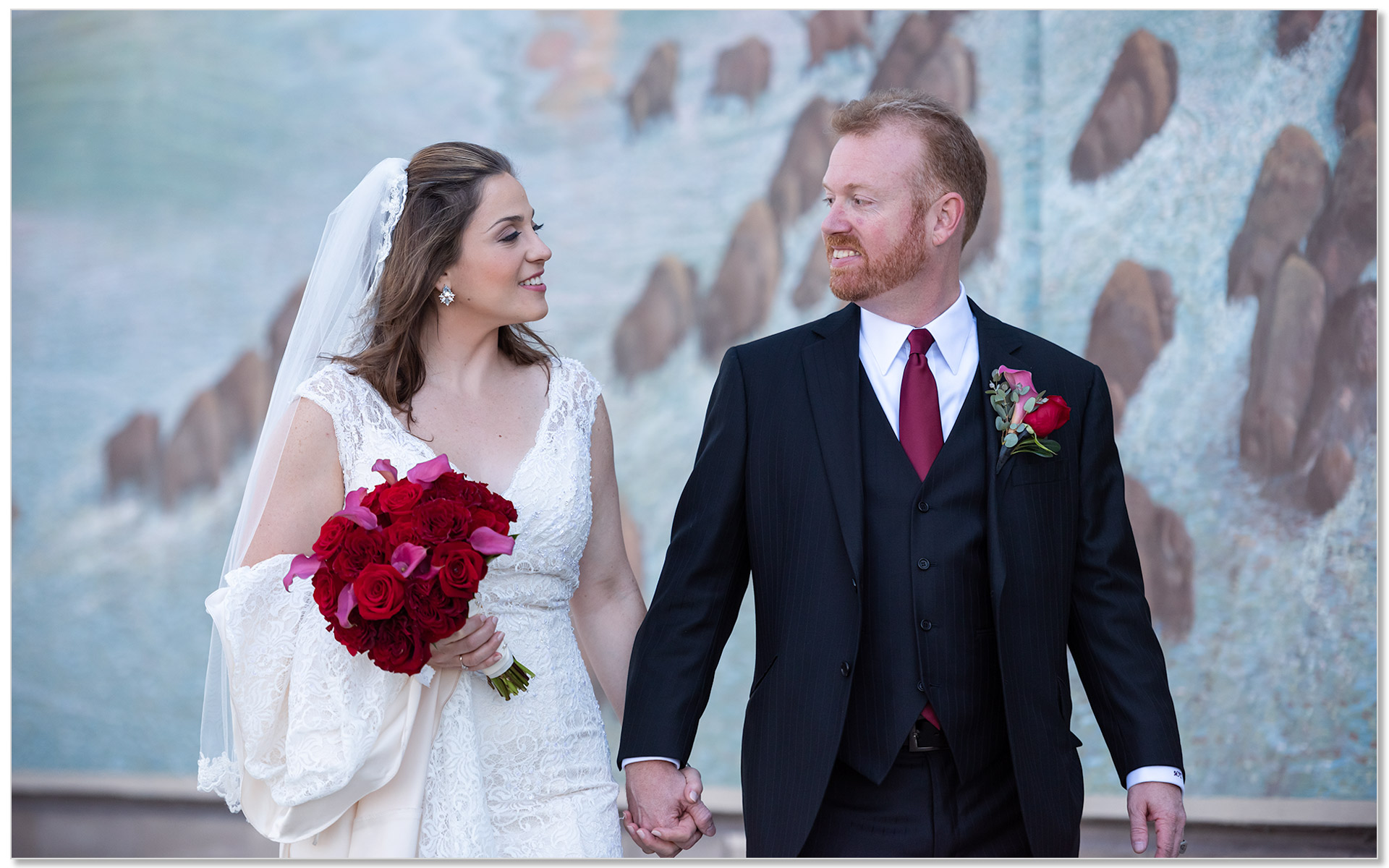 Emily + Michael | Cincinnati Music Hall Jewish Wedding
Cincinnati Music Hall Wedding
Memorial Hall Ceremony
On Sunday I photographed Emily and Michael's Jewish wedding at Memorial Hall and Cincinnati Music Hall in Cincinnati. Both of them lived in NYC so I traveled to Brooklyn to shoot their engagement earlier in July.
Emily and MIchael chose to setup a first look (reveal) at Roebling Bridge and we also did some portraits in and around the bridge. Michael had a custom made suit made especially for Sunday. Check out the montage to see all of the cool custom options with which his suit came.
After Roebling Bridge, we meet up with the Bridal Party at Fountain Square. Since September 14th was a home game for the Cincinnati Bengals, we ran into a busy Fountain Square area. Of course we roll with the flow and even incorporated a fan and his tiger into the shoot.
The pre ceremony portraits completed at Washington Park before we entered the Memorial Hall for the ceremony and then Cincinnati Music Hall for the reception.
Congratulations Emily and Michael and we enjoyed your custom designed wedding.
Here are my favorite images from the day.