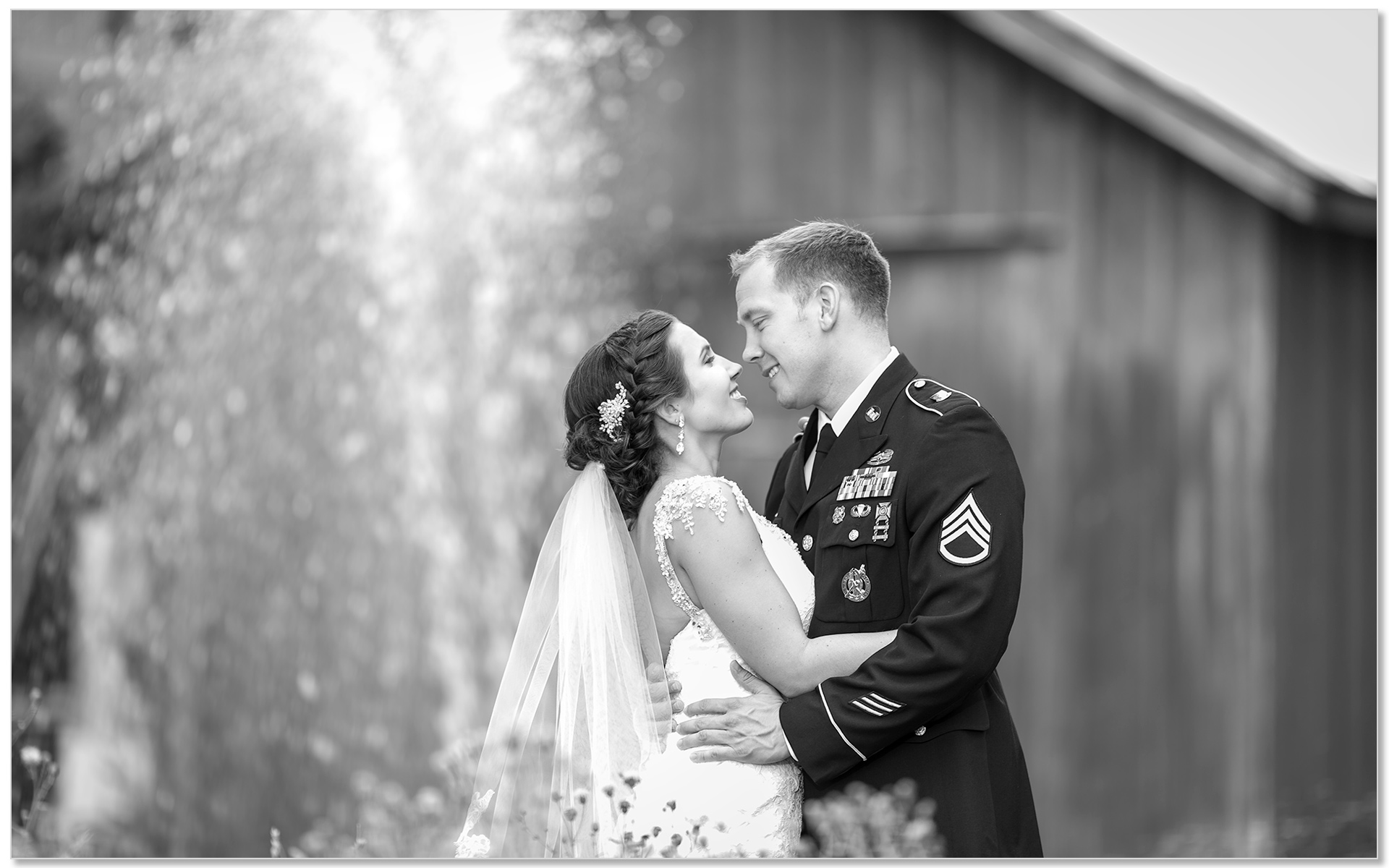 Jamie + AJ | Willow Tree Dayton Ohio Wedding
Hair/Makeup – Christina Stower
DJ – Grant Powell
Cake – Cakes by Jerri Deeter

Today we photographed Jamie and AJ's wedding at Willow Tree in Tipp City. I originally met Jamie and AJ in Panama City Florida when I photographed their engagement session. Jamie and AJ reside in Florida although they have family roots here and chose to have their wedding in the Dayton area.
The rains stopped conveniently 10 minutes before we were to do the first look on the bridge at the Willow Tree and the rest of the day was flawless. We also setup our Live Photo Booth under the tent and provided a print for each guest and a signature book to Jamie and AJ.
Here are my favorite images from the day.
Willow Tree Dayton Wedding Photography Willow Tree wedding dress Dayton Wedding Photography Wedding Dress hanging at Willow Tree WeddingJamie getting ready at Willow Tree WeddingJamie and bridesmaids getting ready at Willow Tree Wedding in Dayton OhioWillow Tree Dayton Ohio Wedding Jamie and bridesmaidsWillow Tree Wedding Photography preparationsWedding flowers Willow Tree Wedding PhotographyAJ Getting ready at Willow Tree Wedding AJ Getting ready at Willow Tree WeddingJamie getting ready at Willow Tree WeddingJamie after first seeing AJ at Willow Tree weddingWillow Tree Wedding Photography First lookWWillow Tree Wedding Photography FountainJamie waiting for Ceremony to start at Willow Tree WeddingWillow Tree Wedding Photography Ceremony entranceWillow Tree Wedding Photography Ceremony Willow Tree Wedding Photography Ceremony Willow Tree Wedding Photography Ceremony Willow Tree Wedding Photography Ceremony Willow tree Wedding Photography wedding cakeJamie's ring at Willow Tree Dayton Ohio WeddingWillow Tree Tipp City Wedding PhotographyJamie and AJ Wedding Photography Willow Tree Dayton OhioJamie and ladies having fun at Willow Tree weddingWillow Tree Reception Wedding Photography entranceJamie and AJ Willow Tree Reception Wedding entranceWillow Tree Wedding Photography first danceWillow Tree Wedding Reception PhotographyWillow Tree Wedding Photography first dance Willow Tree Wedding Photography first dance Willow Tree Wedding Photography first danceWillow Tree Tipp City Wedding Reception Photography Willow Tree Bouquet Toss Reception photography Willow Tree Reception Garter Wedding PhotographyWillow Tree Tipp City Wedding PhotographyWillow Tree Live Photo Booth Wedding PhotographyWillow Tree Live Photo Booth Wedding PhotographyLast Dance Willow Tree reception Dayton Ohio Wedding PhotographyWillow Tree Dayton Wedding sparklers to end the nightWillow Tree Dayton Wedding Photography sparkler exit