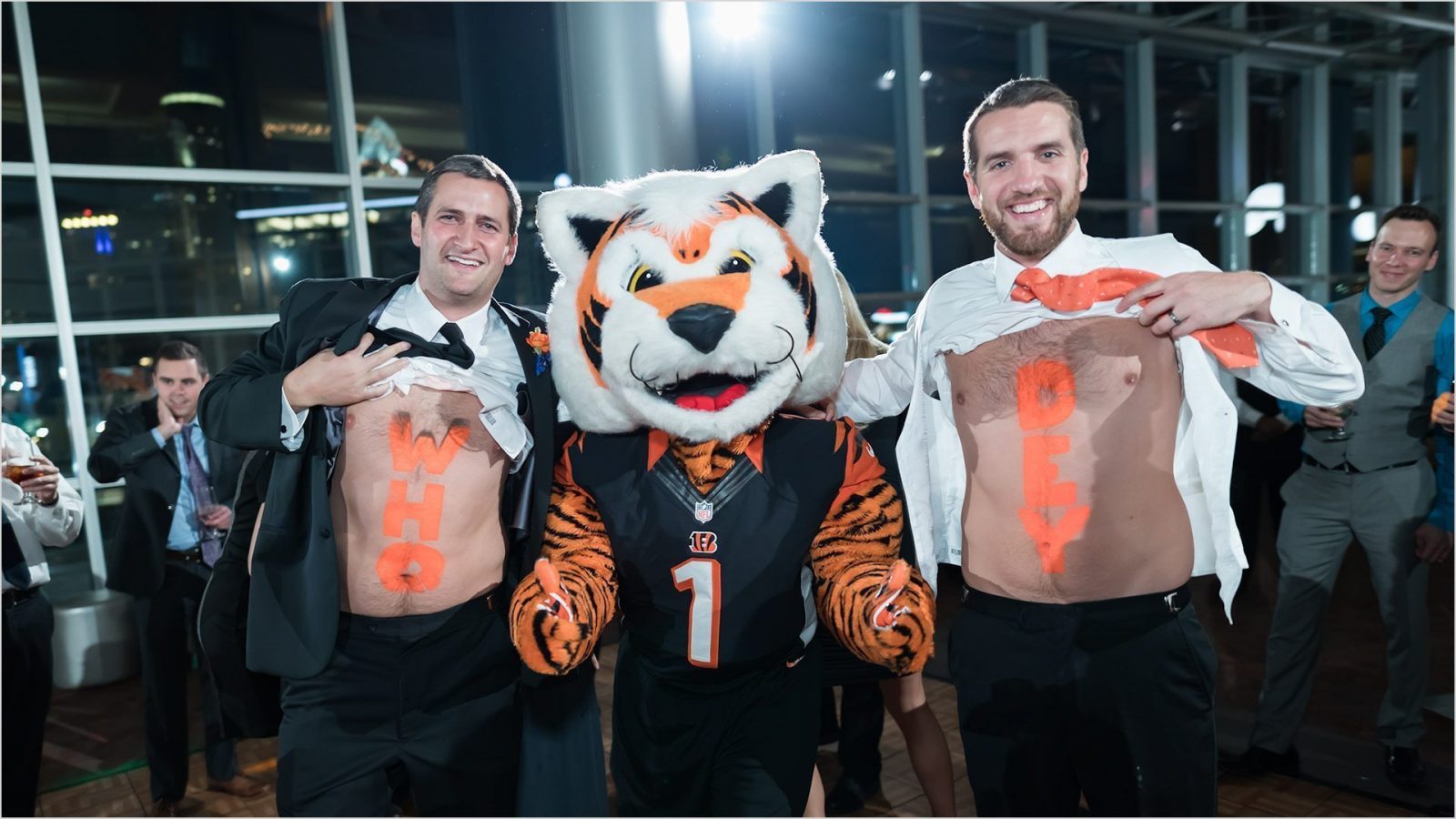 Becca + Curt | Paul Brown Stadium | Cincinnati Wedding Photographer
Becca + Curt's Wedding
St. Aloysius Chapel Ceremony
Paul Brown Stadium Reception
Carew Tower Portraits
Today we captured a Paul Brown Stadium Wedding with Becca and Curt. I first met them at University of Cincinnati for their After Dark Engagement in September of this year. We started the day at Hilton Netherland Plaza hotel with the preparations and then went on top of the Carew Tower for the first look. Mother Nature blessed us with a perfect wedding day for the first look. Before the ceremony we also went to Garfield Park in downtown Cincinnati for some bridal party pictures. The ceremony was held at St. Aloysius Chapel from where Becca and Curt rode to Paul Brown Stadium in Curt's Camaro.
As with all the weddings at Paul Brown Stadium, the bridal party was allowed onto the field for about 30 minutes for some pictures. We wrapped up the reception inside the stadium with really unique activities and a surprise guest.
Here are my favorites from the day.