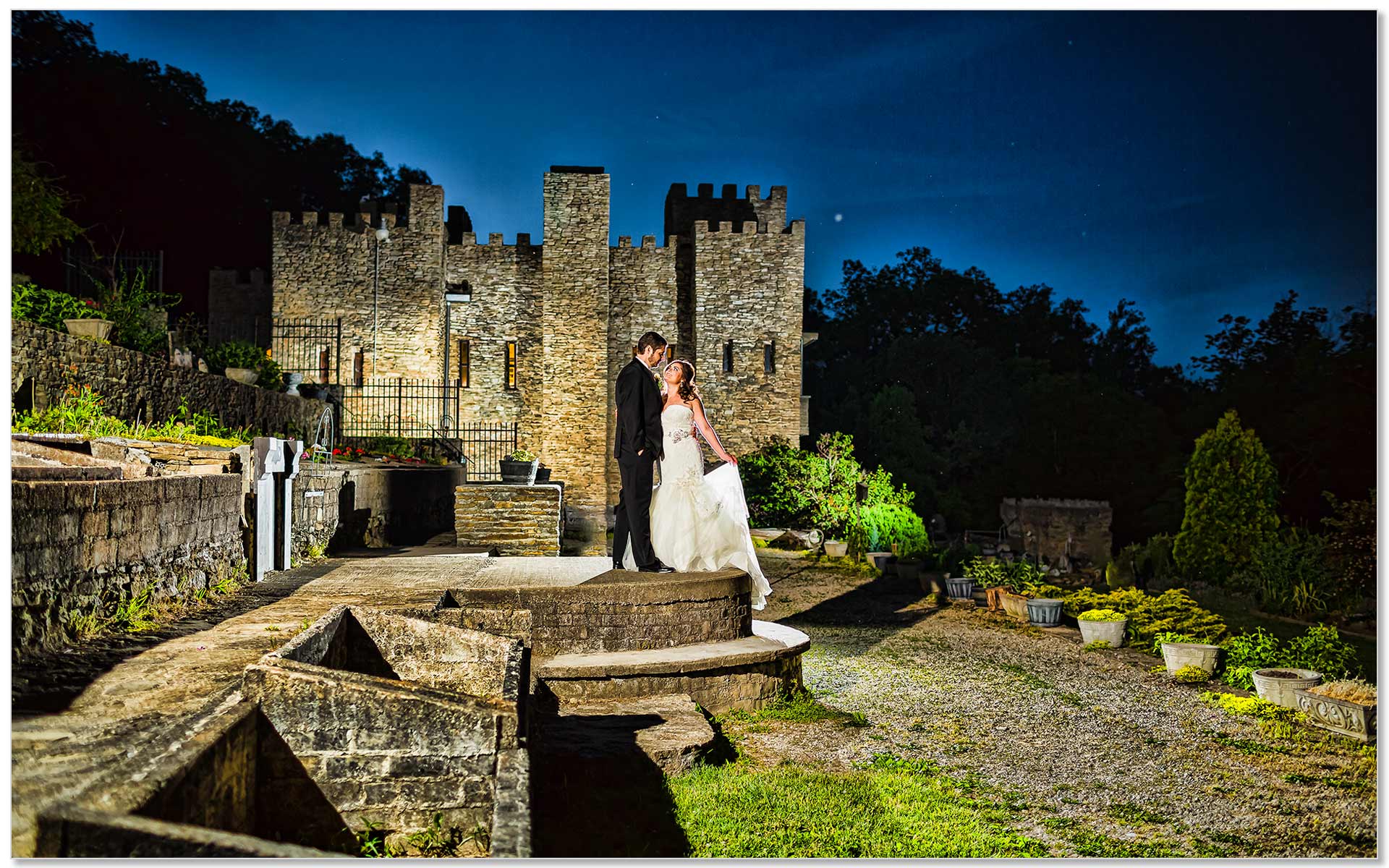 Brooklyn + Sam | Loveland Castle Wedding | Cincinnati Wedding Photographers
Today I captured Brooklyn and Sam's intimate Loveland Castle wedding in Cincinnati. I originally photographed their two part engagement at Paul Brown Stadium during the Broncos/Bengals Monday night football game in 2014 and later finished up at Smale Riverfront Park for their second shoot.
Loveland Castle is an amazing location for a wedding and has an amazing history. It is a castle made entirely of stone and offers very unique wedding landscapes. It is what one imagines a castle being complete with narrow staircases, armor clad guards at the door and tales of ghosts.
The ceremony was held outside in the back patio and the reception was held in the front courtyard. I was able to sneak Brooklyn and Sam out during the reception and create a portrait using all five of my off camera flashes. You can see this image and the rest of my favorites below.