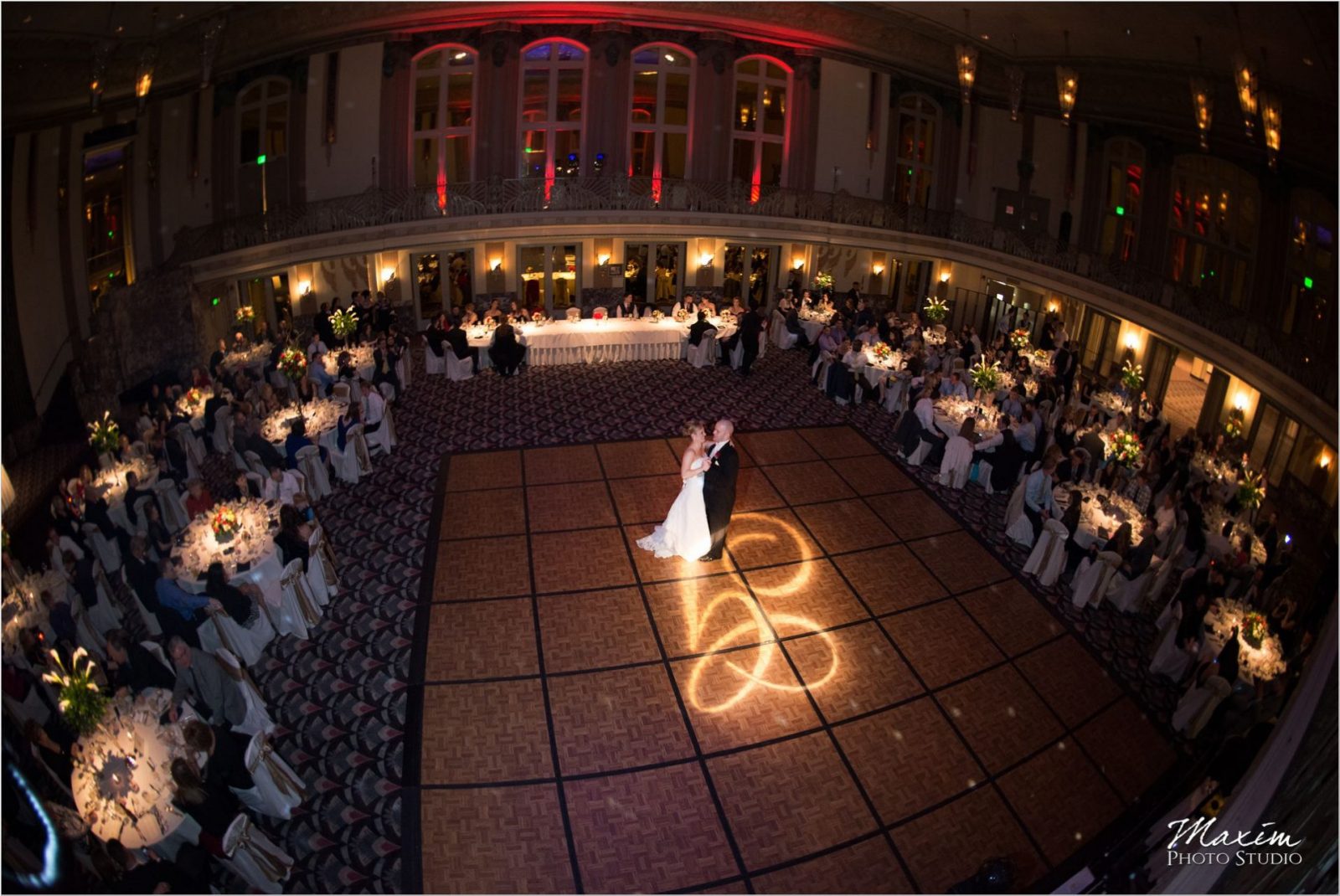 Megan + Giles | Hilton Netherland Plaza | Cincinnati Wedding Photography
Megan + Giles' Wedding
Old St. Mary's Church
Hilton Netherland Plaza
Fountain Square Portraits
First wedding of 2013 brought us to Cincinnati for Megan and Giles' Hilton Netherland Plaza Wedding. We photographed their engagement earlier in 2012 at Cox Arboretum during the fall foliage.
We started with the portraits on a cold February day at Fountain Square and P&G gardens. Luckily Megan and Giles rented the Wright Party Bus to keep the bridal party, Angela and myself warm. We wound up photographing portraits for 20 minutes at each location and then running back to the bus to keep from getting frozen out.
While at P&G Gardens, one of the groomsmen suggest a post which "he saw on Pinterest". You can probably guess to which image I am referring.
The ceremony was held at the TRULY AMAZING (emphasis added) Old St. Mary's Church in downtown Cincinnati. I am not exaggerating when I say that this is one of the most beautiful churches I've seen in close to 300 weddings which I've photographed.
After the ceremony we traveled several blocks up to the Hilton Netherland Plaza Hotel for the ceremony. The Hall of Mirrors is also an wonderful reception venue and we were able to capture the reception activities and roll out our newly redesigned wedding day slideshow complete with an iPad for the couple and a 6×4 projector based screen for the guests.
We wanted to thank Megan, Giles, and the families for letting us capture the wedding and we wish them the best in many years to come.
Wedding dress at Hilton Netherland Plaza HotelNetherland Plaza Hotel Cincinnati Wedding
Netherland Plaza Hotel Cincinnati Wedding Preparations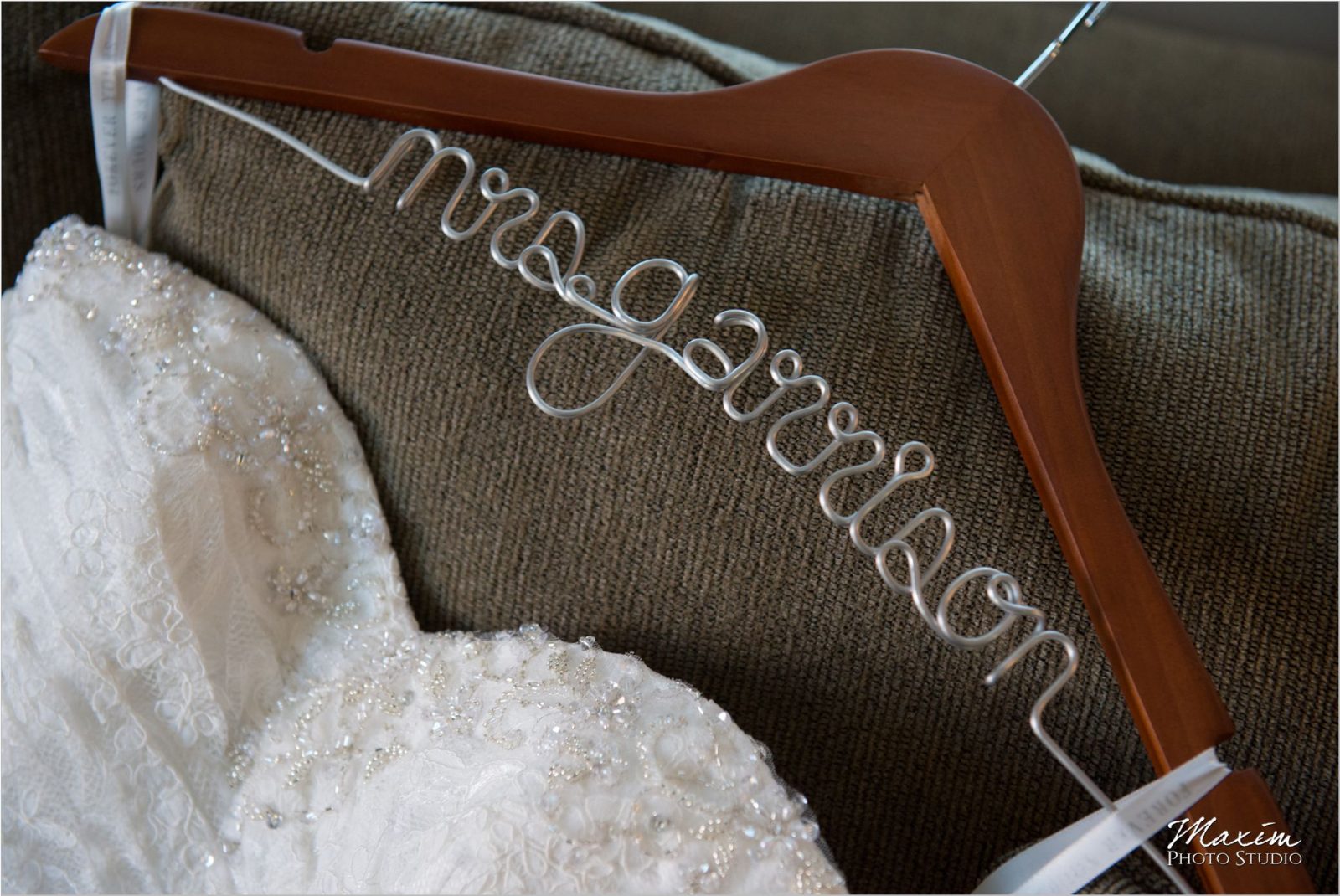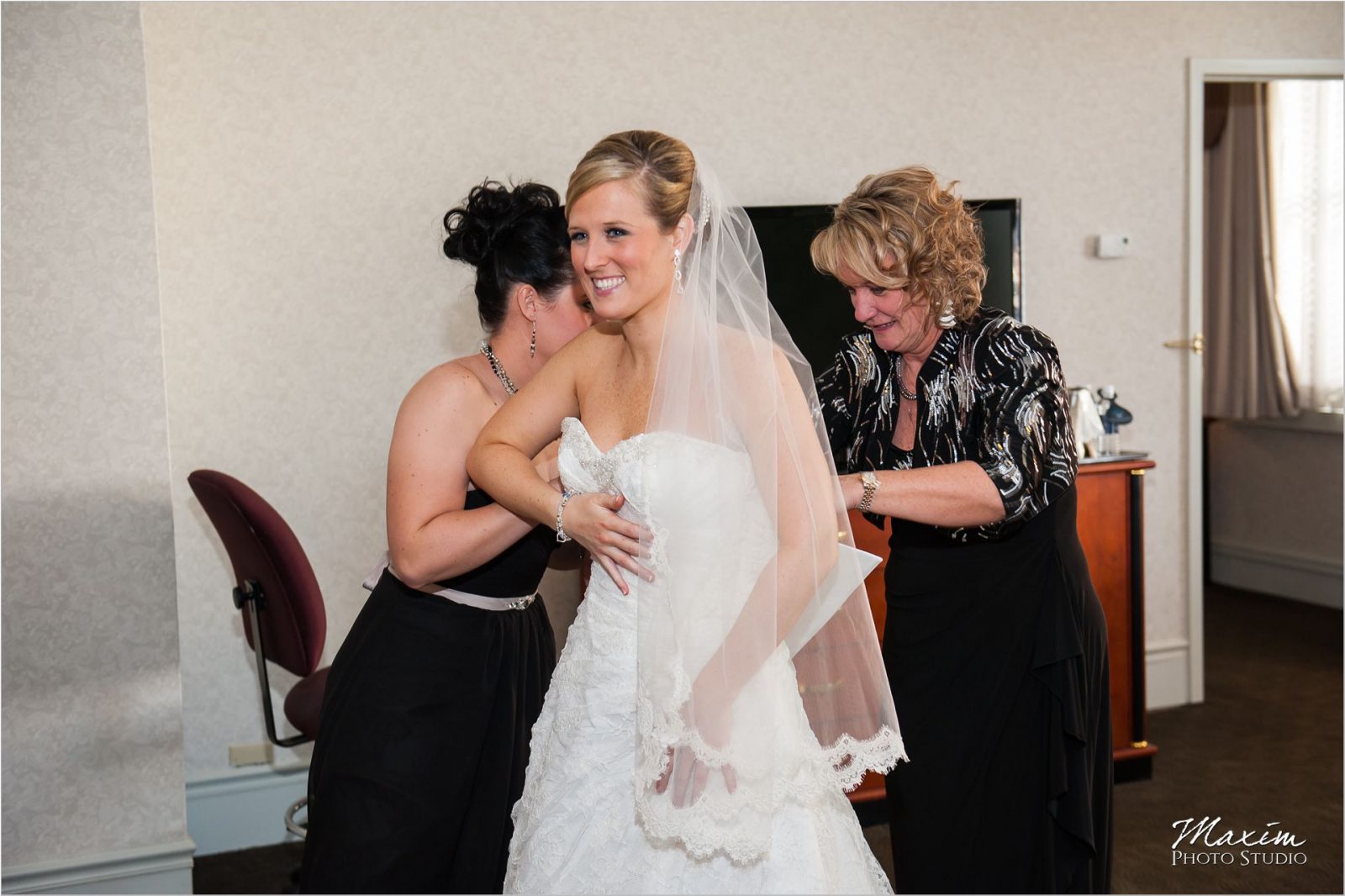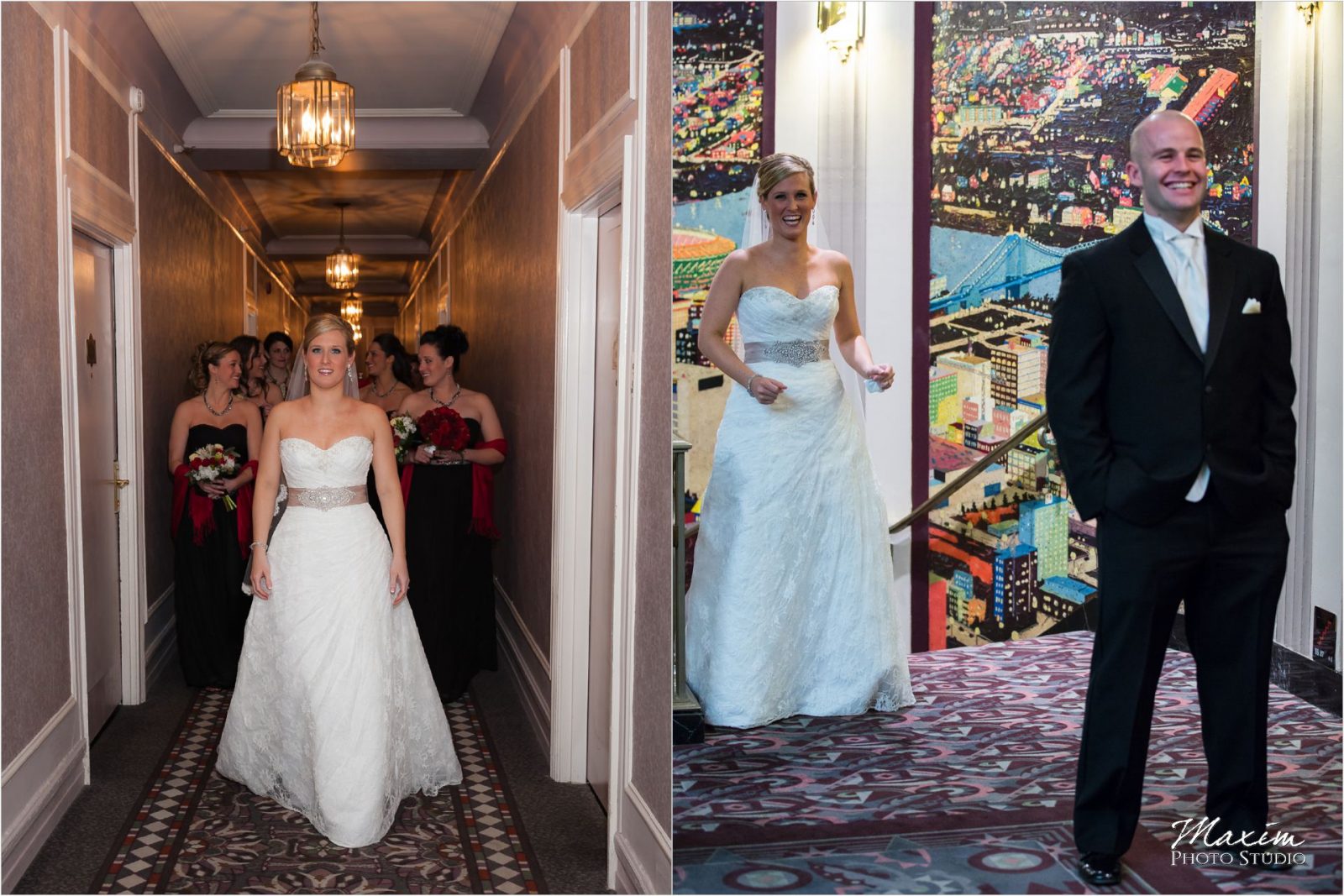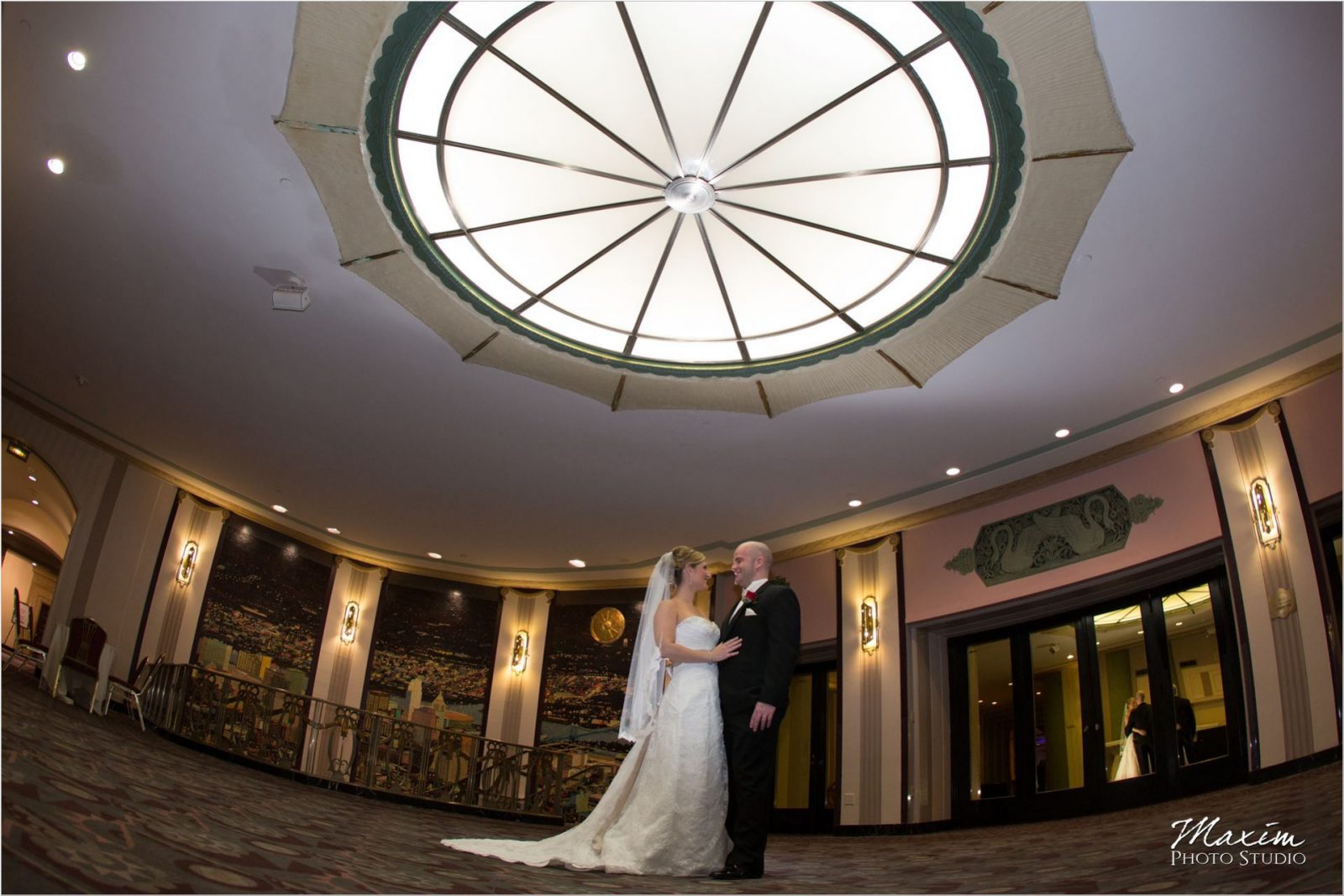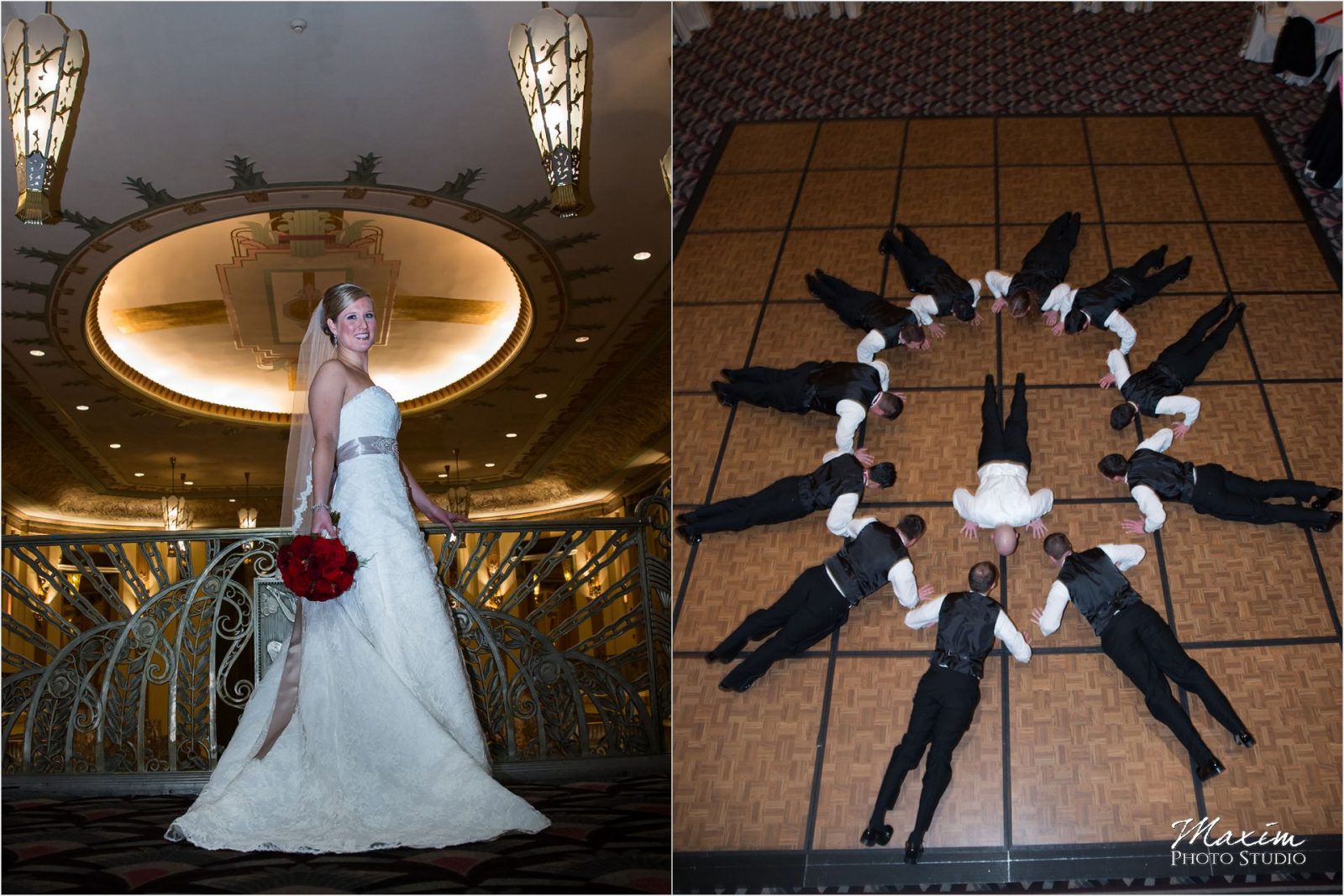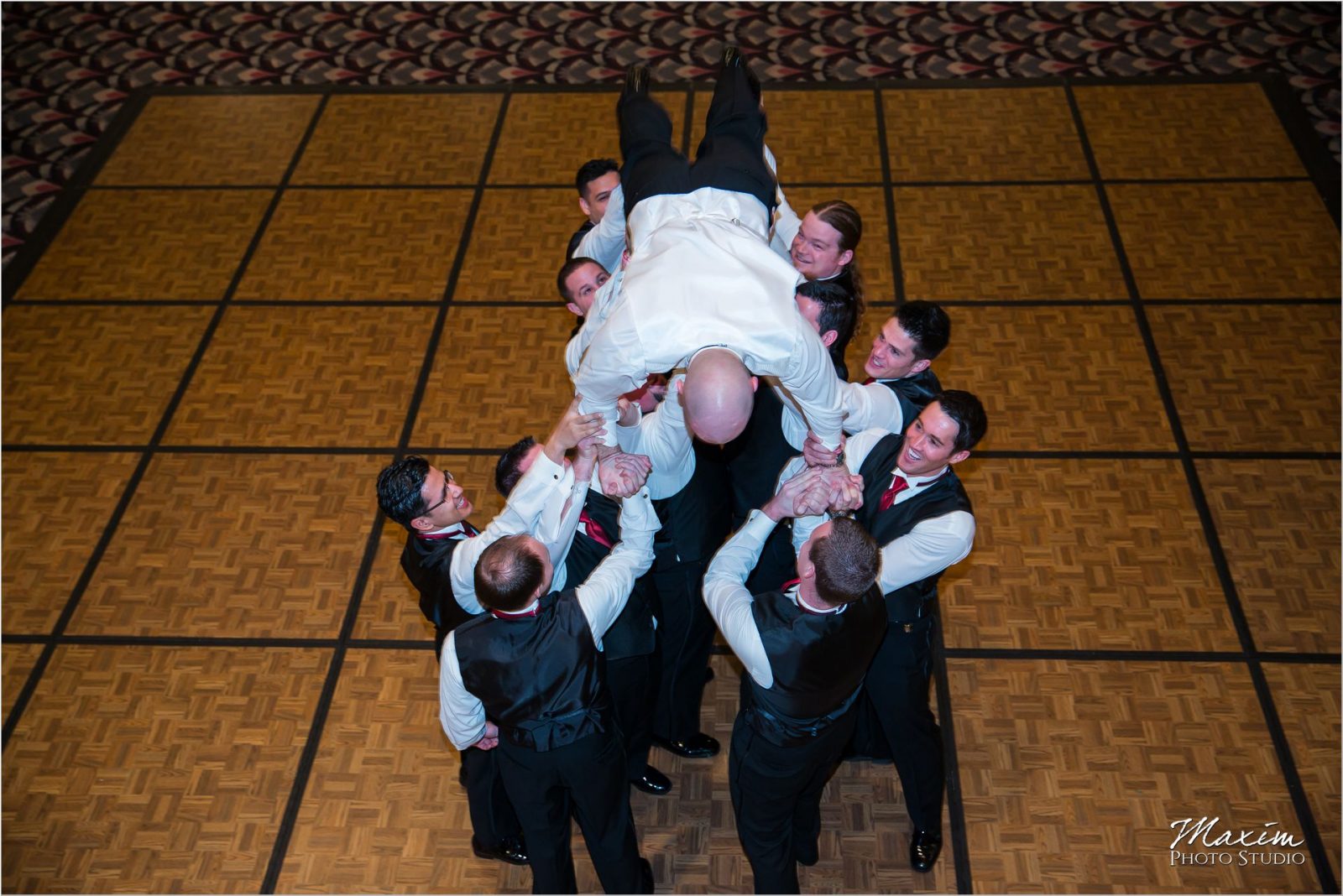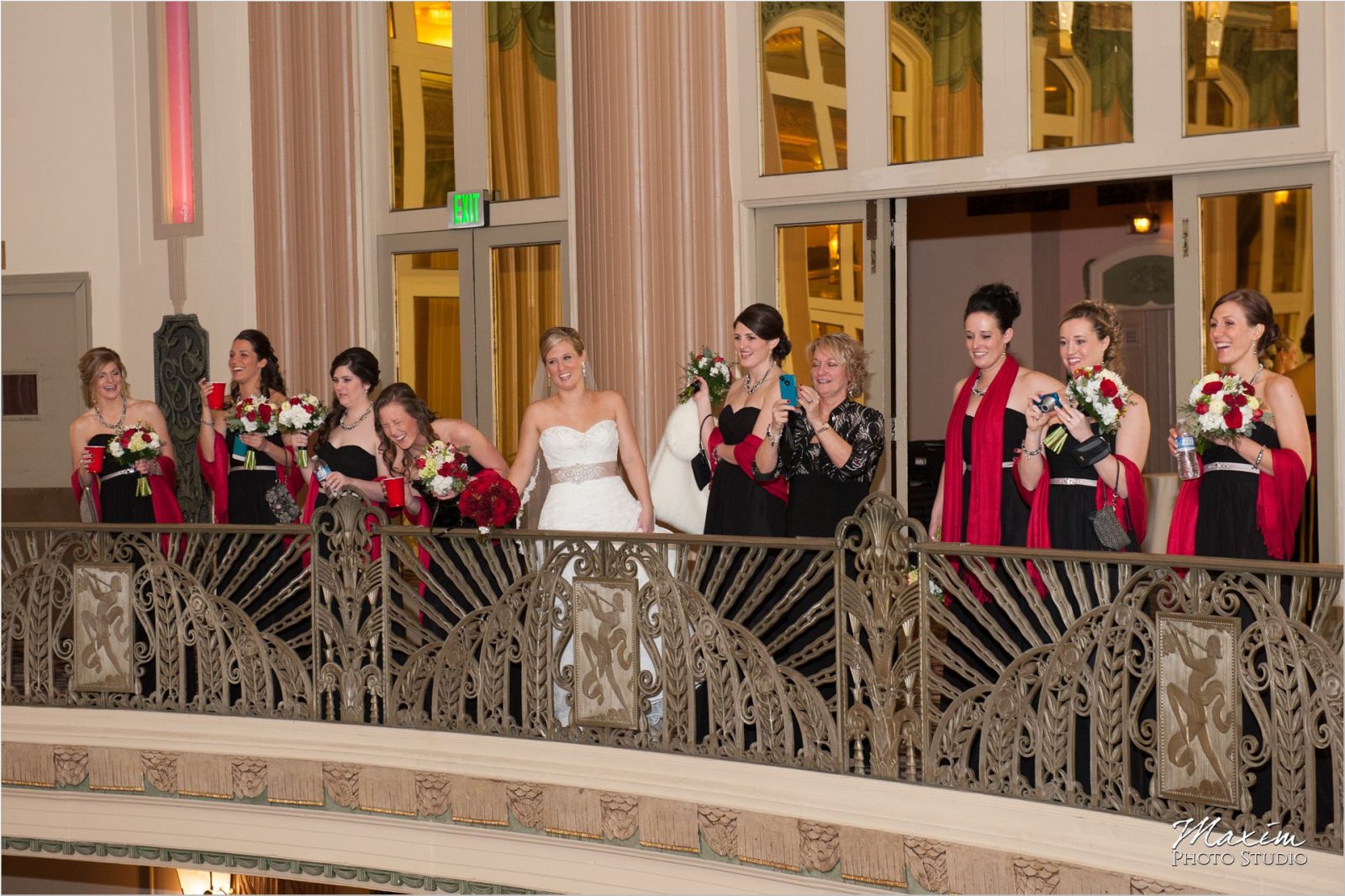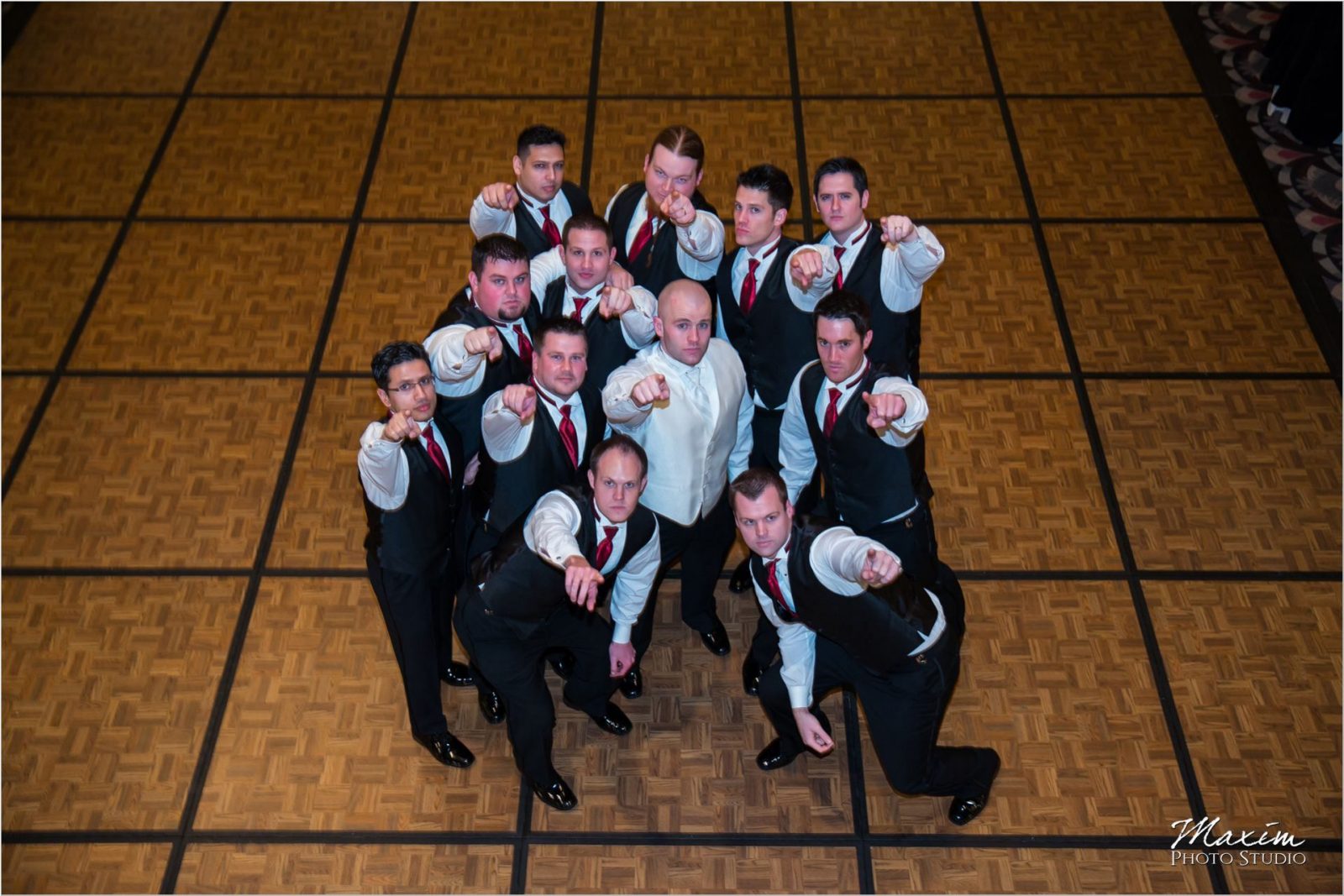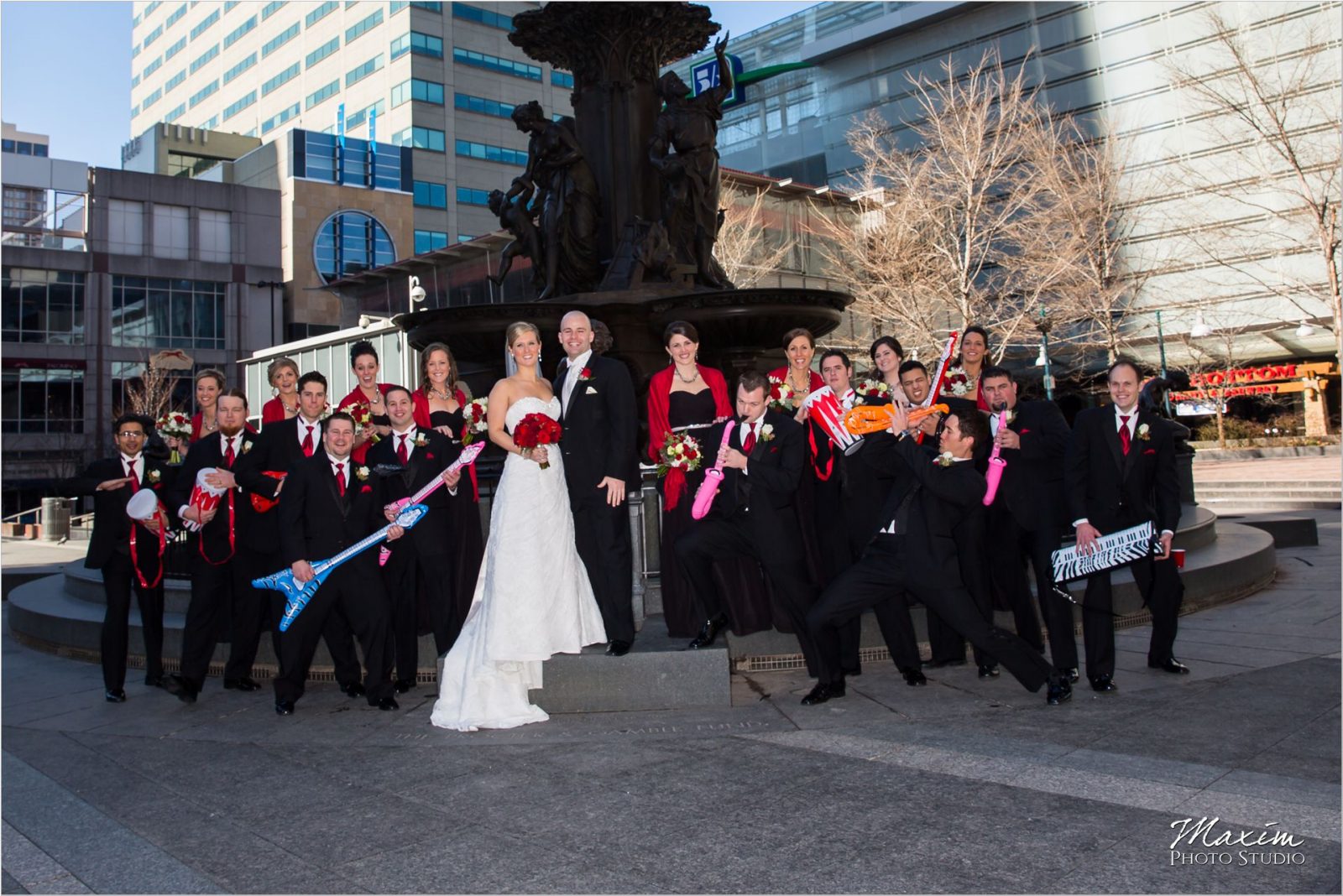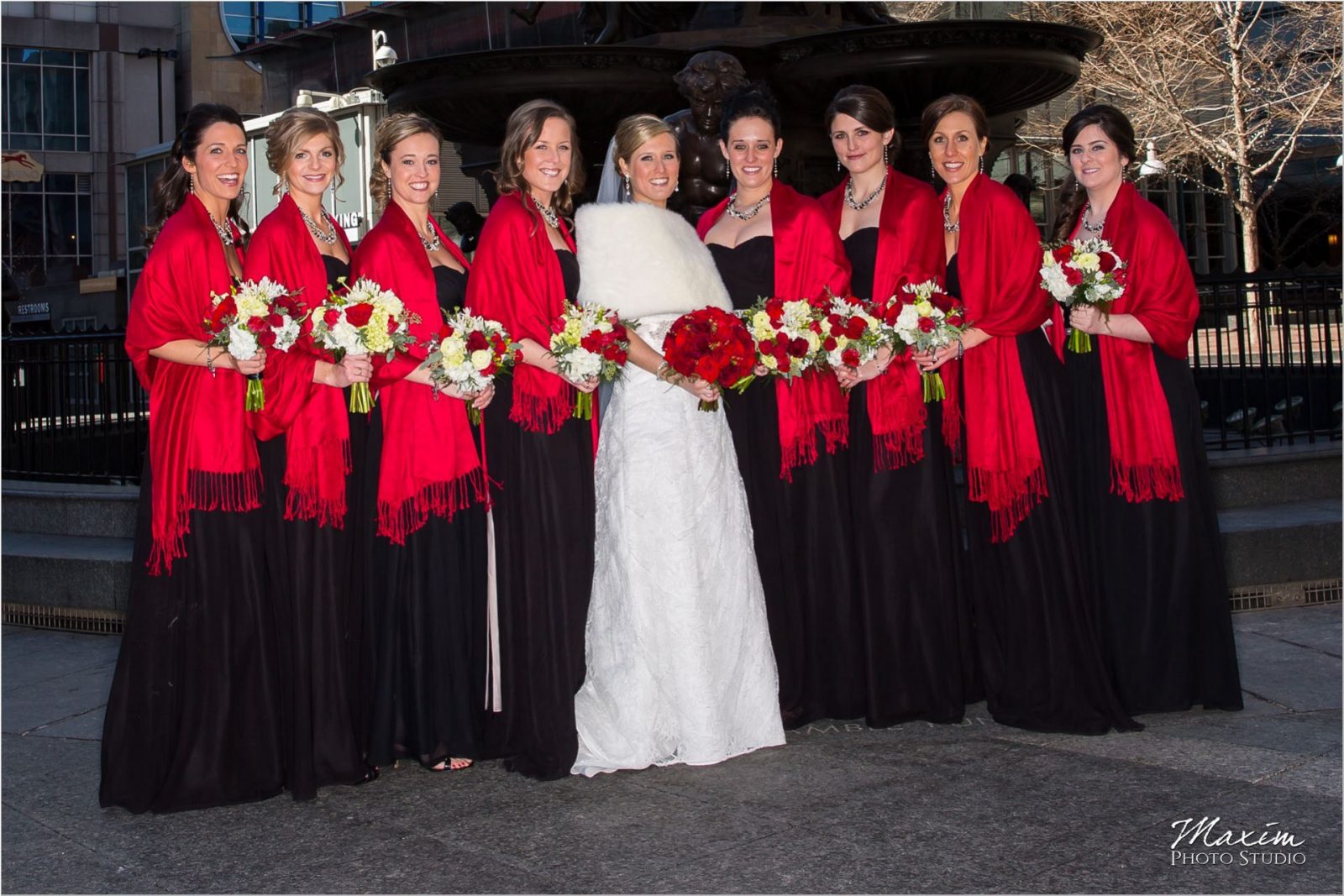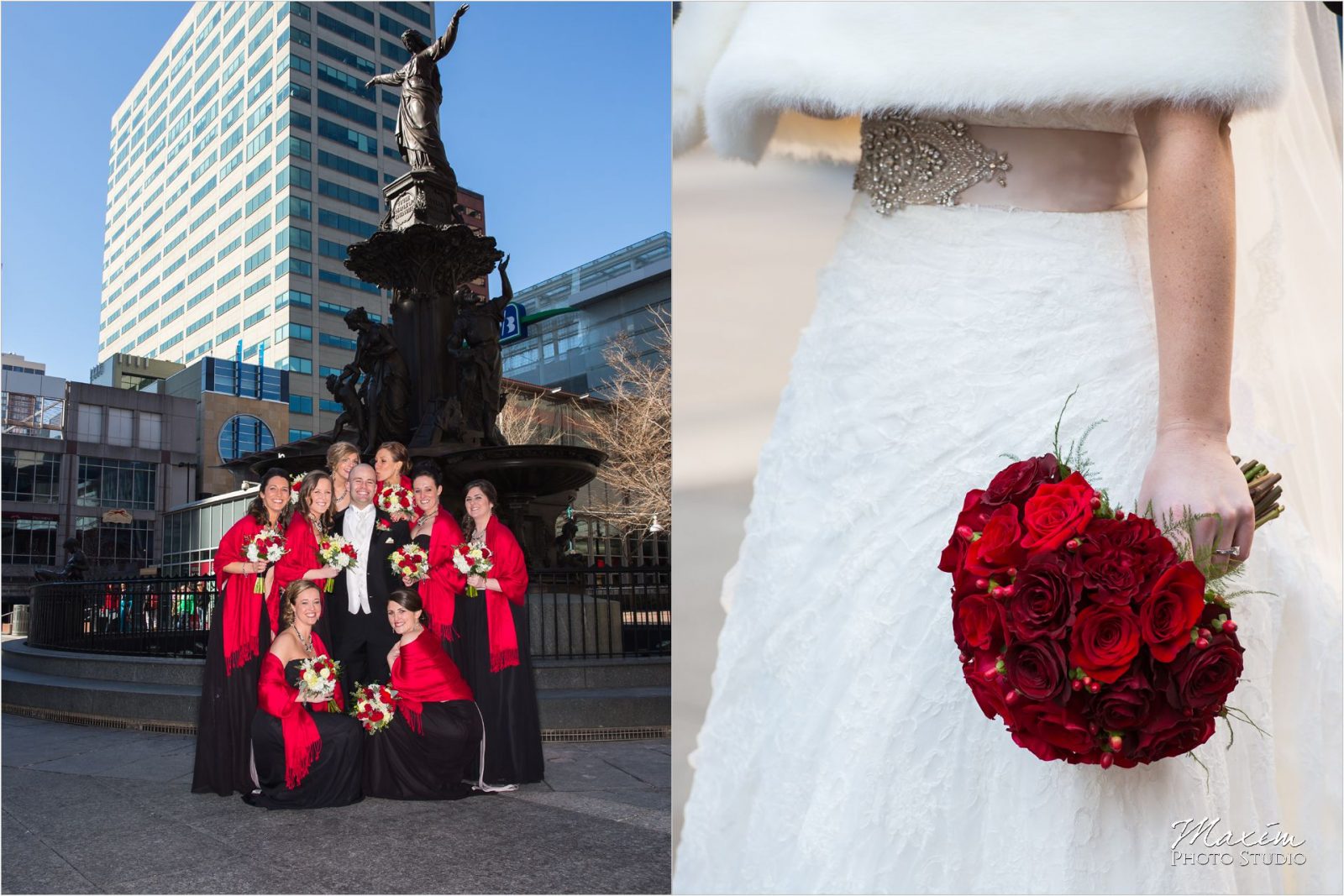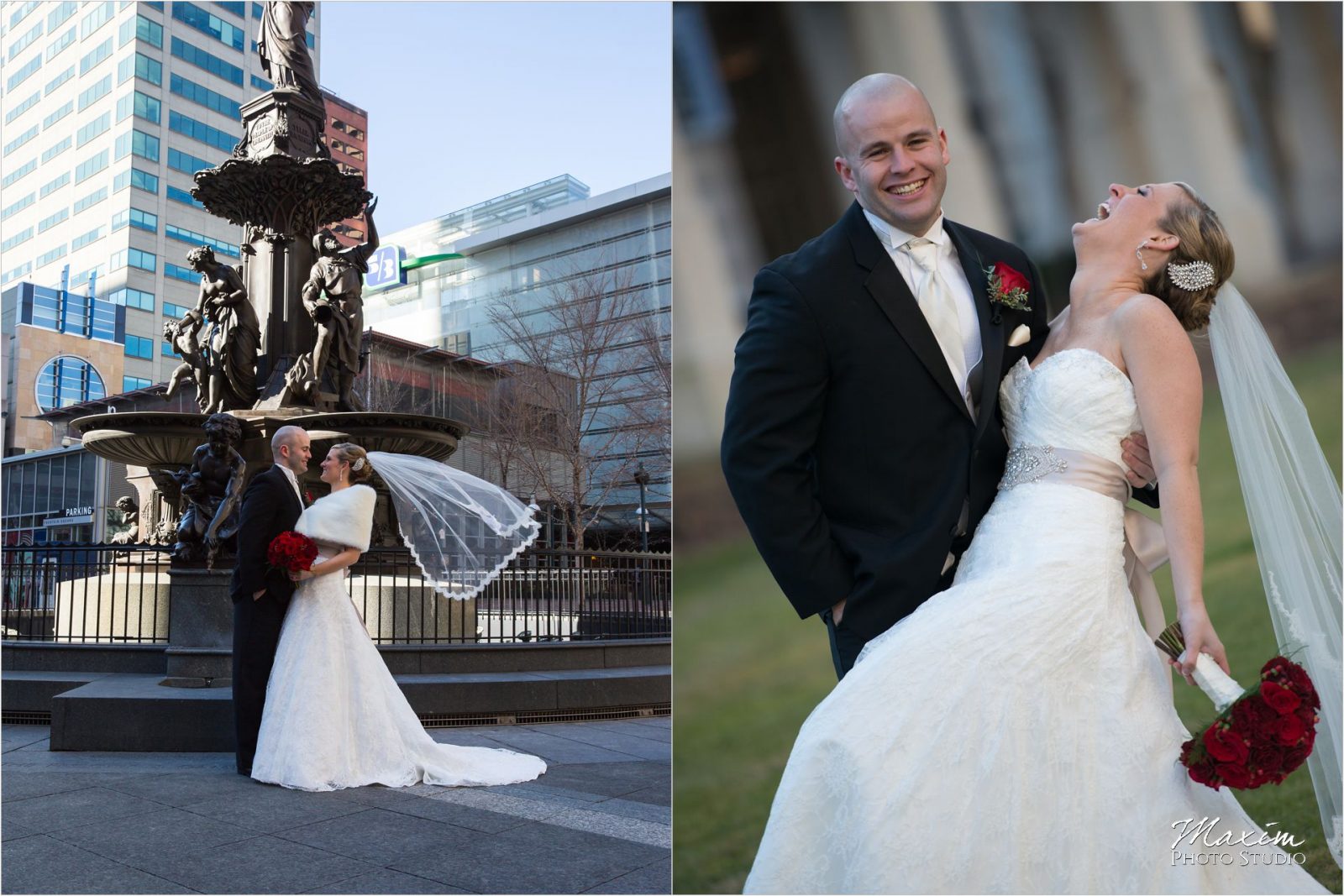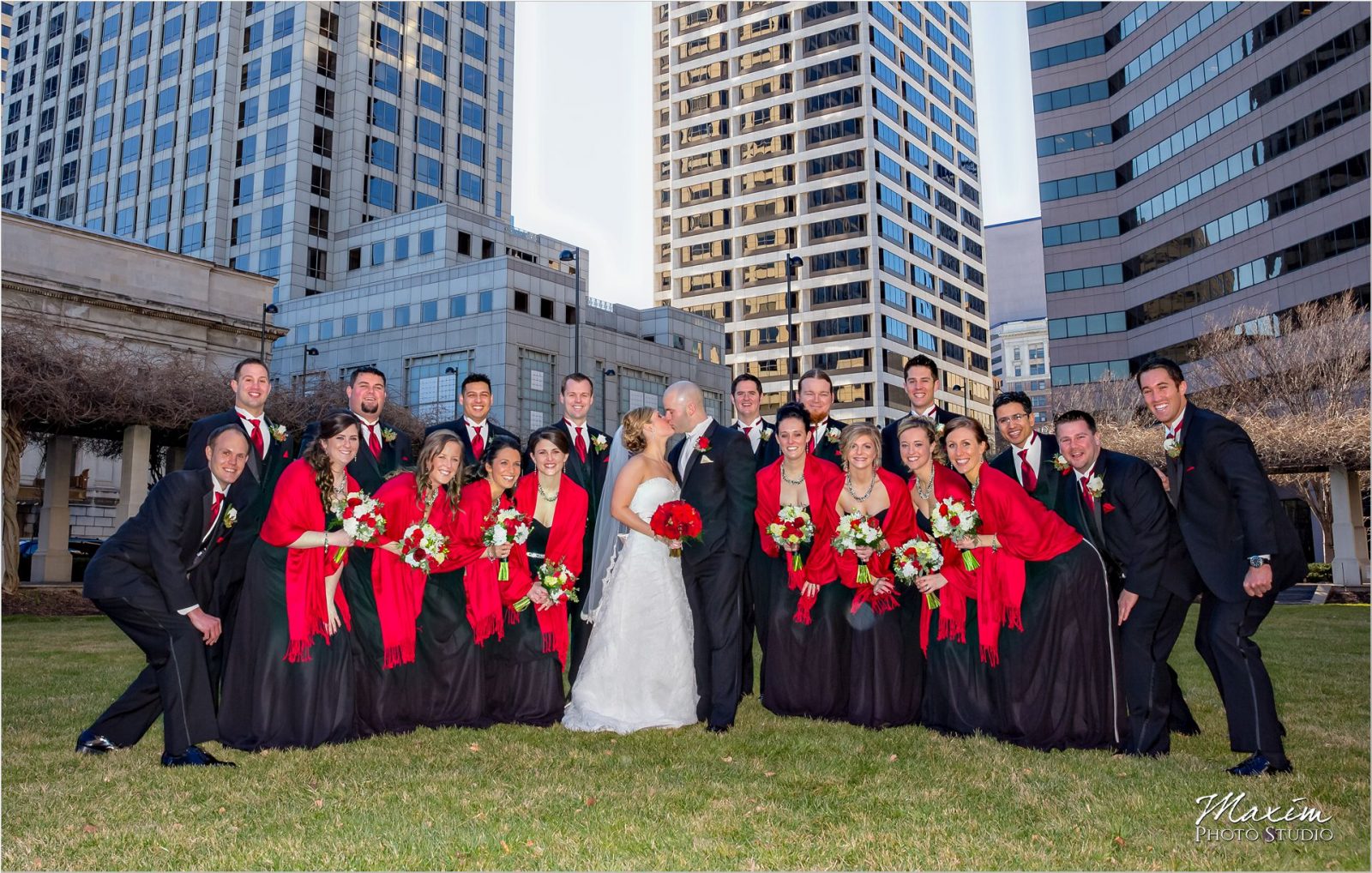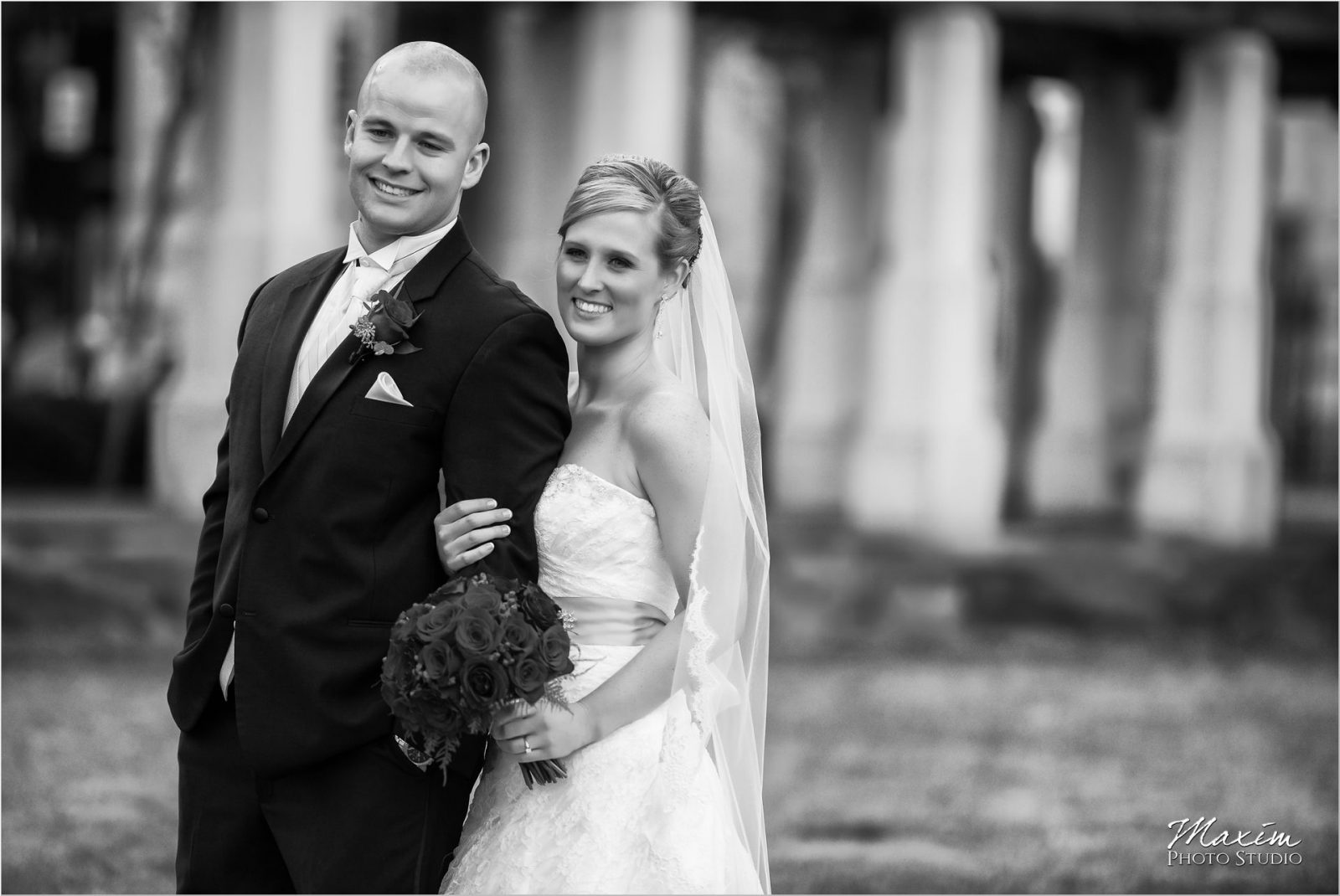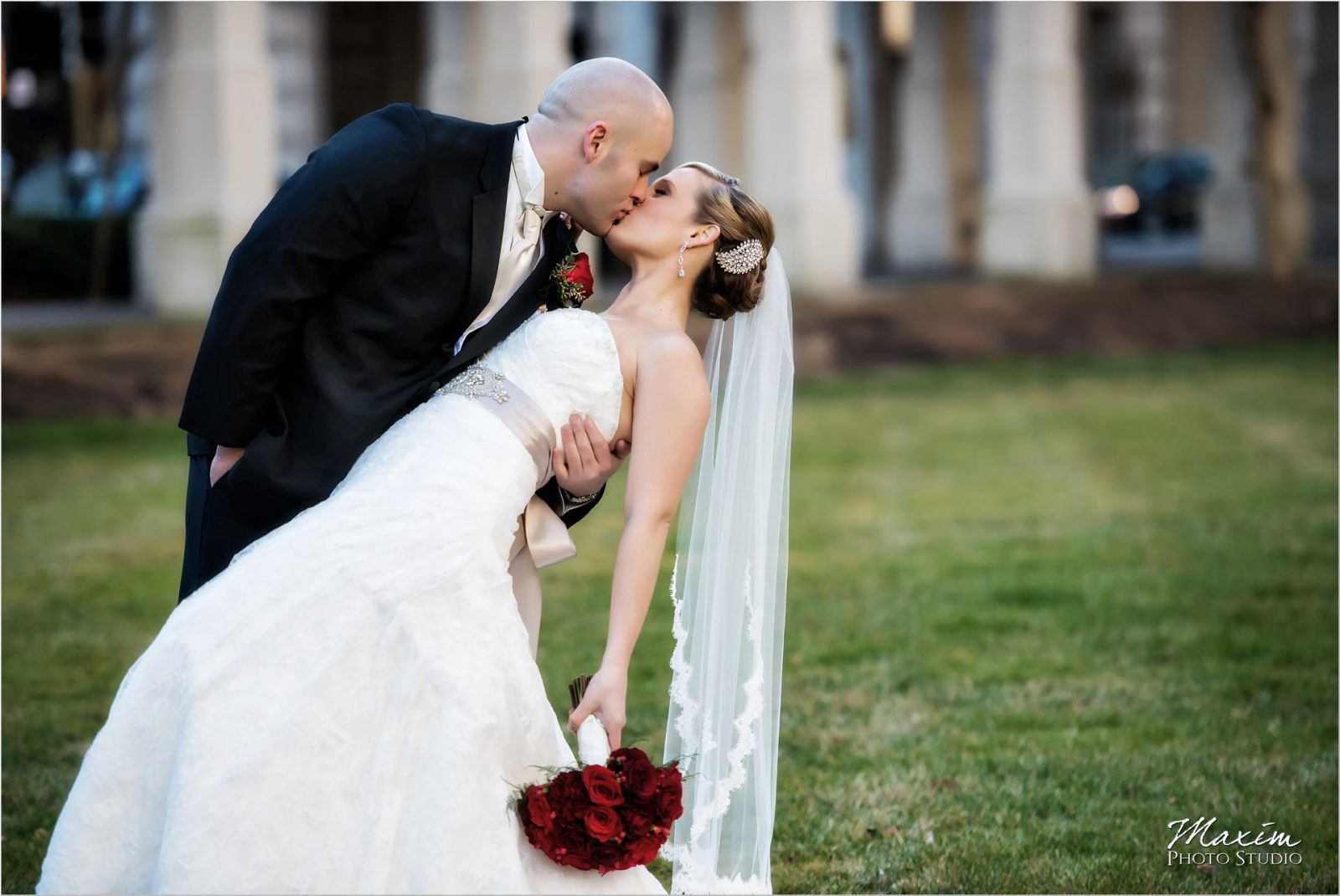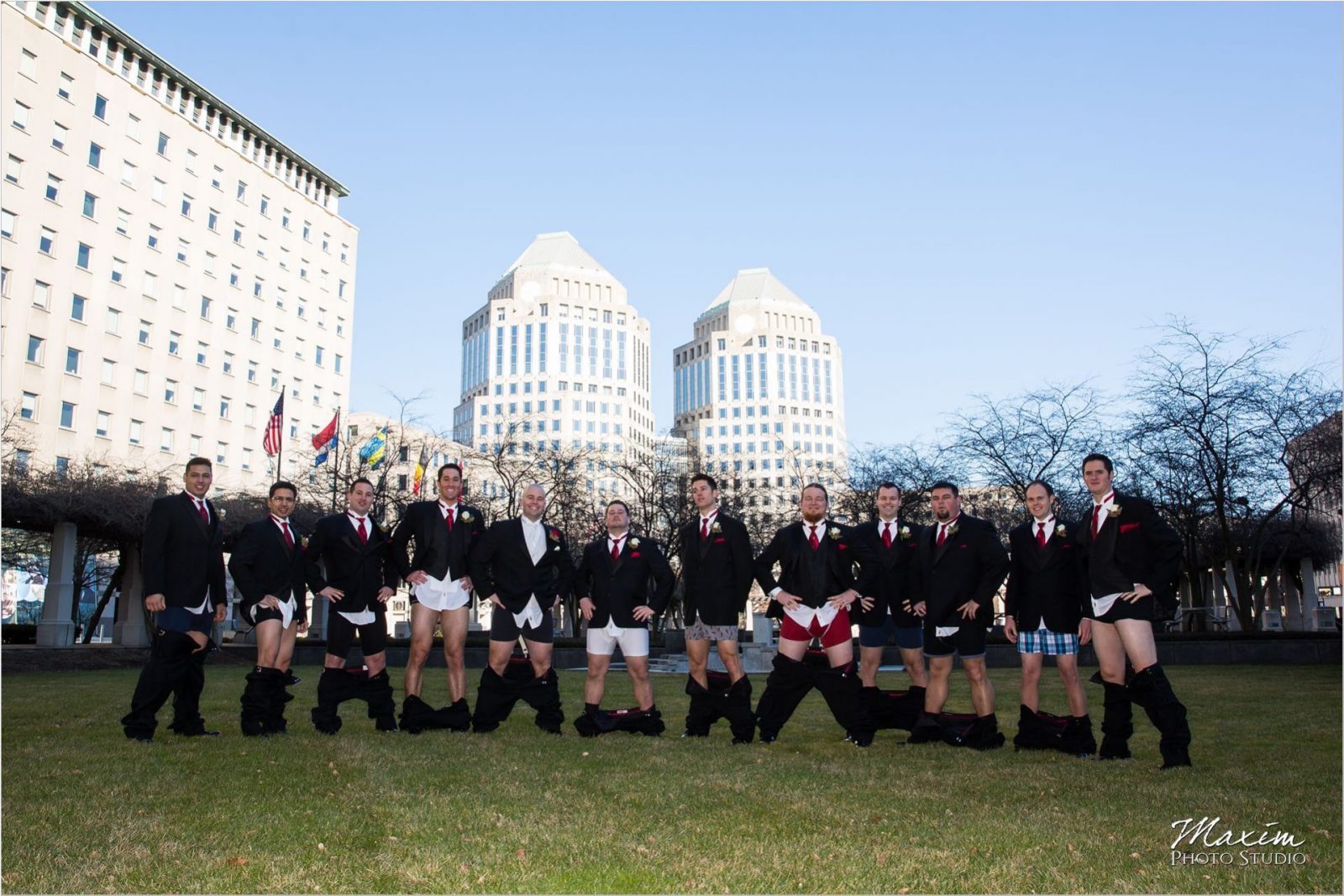 This is actually a tradition which Giles and the boys do at every wedding. Check out the Best Man Brian's wedding in 2015 for the "tradition shot"