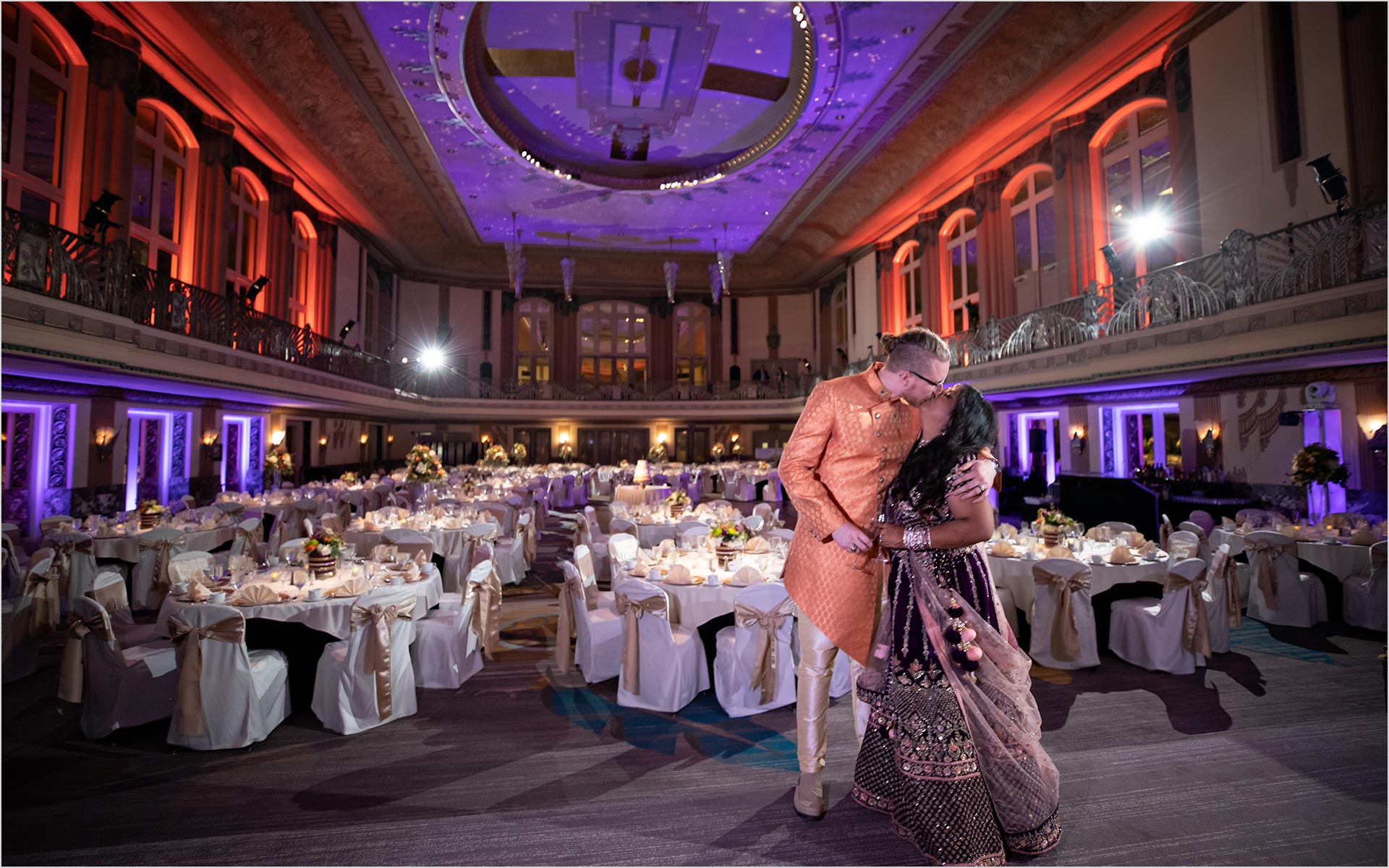 Nitya + Matt | Hilton Netherland Plaza Cincinnati Wedding
Nitya + Matt's Wedding
Hilton Netherland Plaza Wedding
Fountain Square Portraits
This weekend I returned to Hilton Netherland Plaza hotel in Cincinnati for Nitya + Matt's wedding. Before hand I also captured the Sangeet on Thursday and Ari-idal blessing ceremony on Friday morning.
The Hilton is an amazing Cincinnati venue to host a wedding. It's French Art Deco style architecture and historic charm offers a multitude of shooting locations. We scheduled the first look at the top of  Carew Tower overlook and then proceeded to Fountain Square for bridal party portraits.
Both Indian and Western ceremonies were held in the Continental Room with about 20 minutes in between to rearrange the ceremony space. The amazing aspect to both ceremonies was that Matt actually carved out the columns himself over the prior year and designed the form and functionality of the column structure.
After the ceremony we moved the Hall of Mirrors for the reception where DJ Mavi put on a show for the guests. Also, the first dance was serenaded by the barber shop quartet which also included Matt's grandfather.
Here are my favorites from the day.