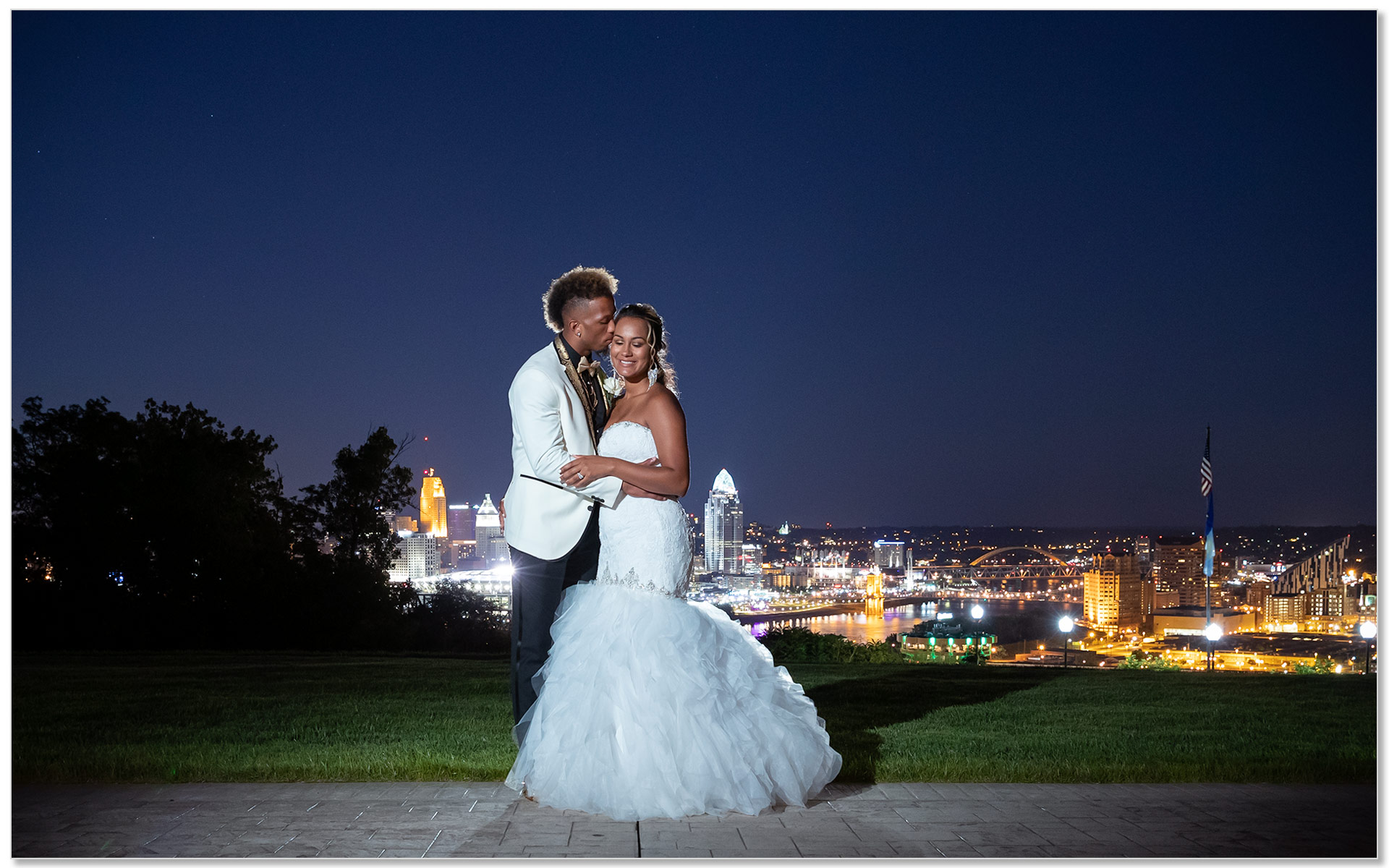 Kalyn + Charles | Drees Pavilion Kentucky Wedding
I had a pleasure of returning to Drees Pavilion today to photograph the wedding of Kalyn and Charles. I was looking forward to today's wedding not only because I love photographing at Drees Pavilion, but also because the groom is a former NFL Player with Minnesota Vikings.
The started the day at Radisson hotel in Covington and Kalyn and Charles wanted to do their first look at a football stadium. I tried Paul Brown Stadium and Bengals practice facility which I thought would make an exception since Charles is an NFL player, but logistics didn't allow it. I also tried to schedule something at UC which was actually converted to a FC Cincinnati playing field. I found Stargell Field based on google maps and it was perfect. As you can see from the images below, you can take Charles out of football uniform, but you can't football out of Charles' life.
After the first look we headed to Drees Pavilion for the outdoor ceremony and a reception.
Here are my favorites from the day.
Apparently Charles is in training year round…even on his wedding day. Drees Pavilion Pazebo weddingWedding at Drees PavilionElegant Drees Pavilion Wedding Kalyn and Charles danced out of their ceremony
Drees Pavilion Wedding portraitsAmazing wedding shoes The reception featured an epic rendition of Juju on that beat. Sparkler image to finish off the Drees Pavilion wedding reception