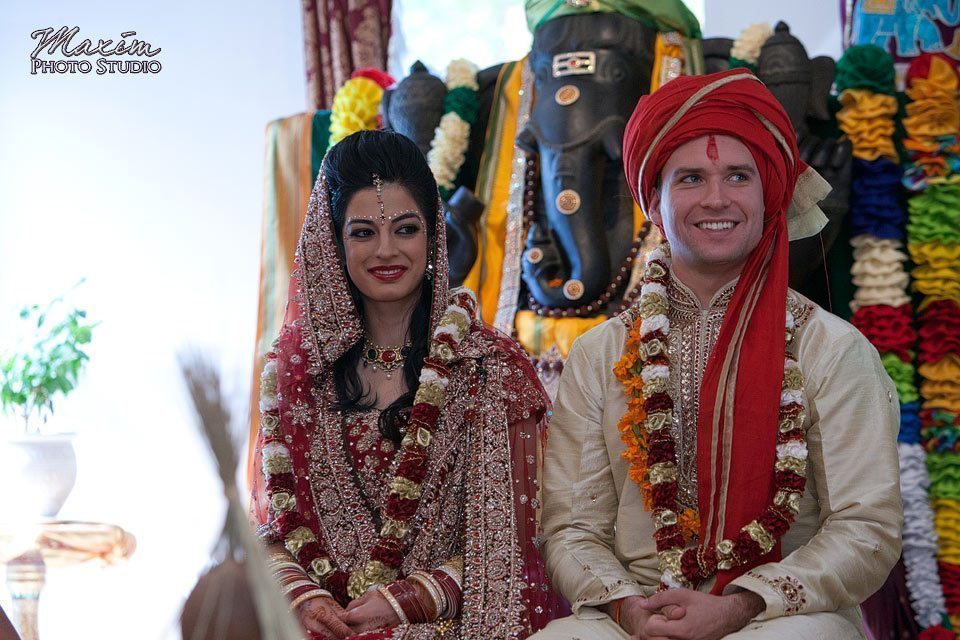 Mehek + Michael | Columbus Ohio Indian Wedding
Joe and I covered Mehek and Michael's amazing Hindu Wedding in Columbus on Sunday. We also photographed their Downtown Columbus Engagement session earlier in July.
The whole day was amazing, especially the Viddai – Parting Ceremony in the early hours of Monday morning. The tears of joy and sorrow were amazing to capture.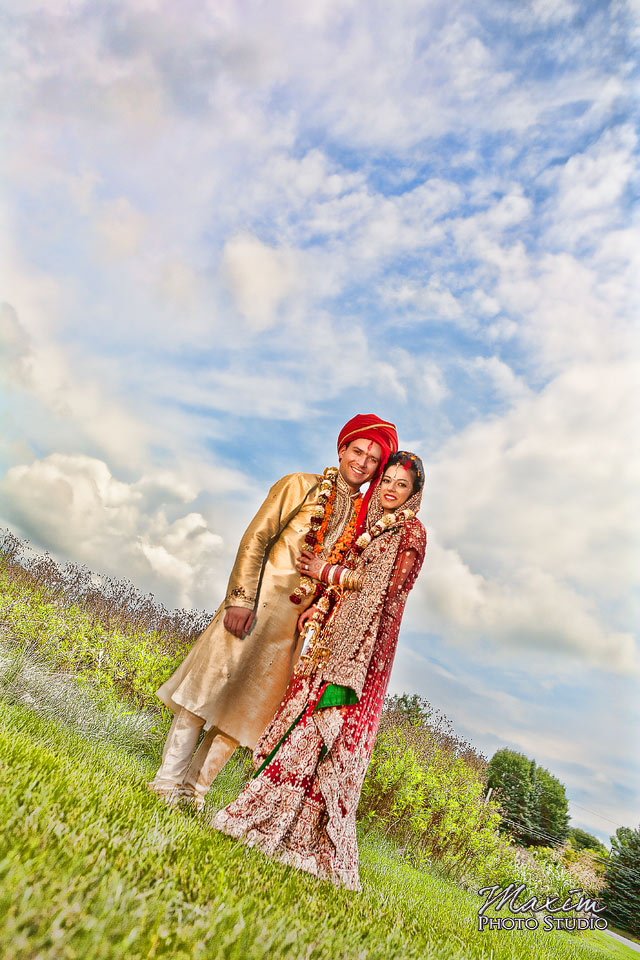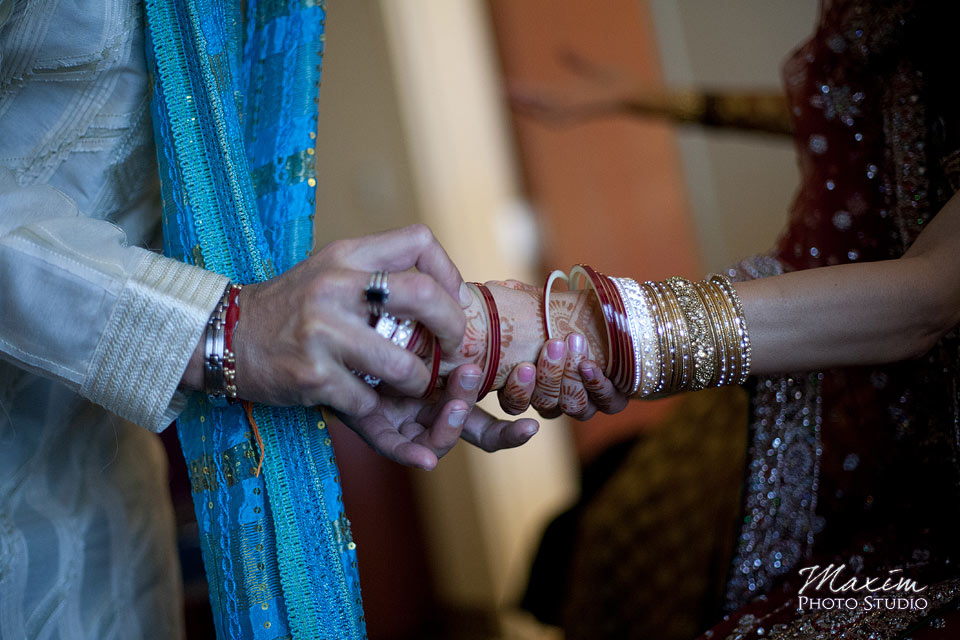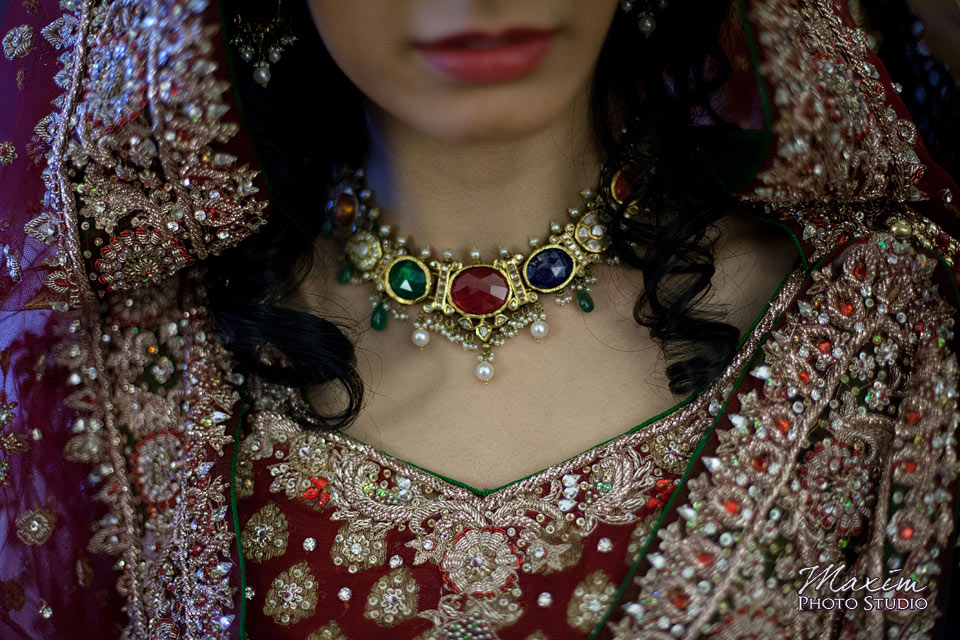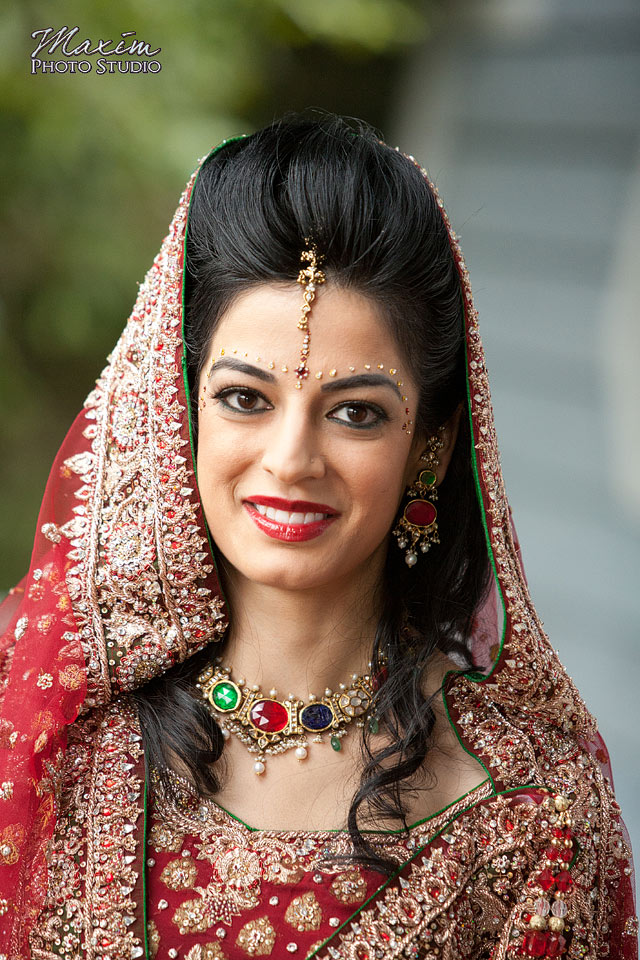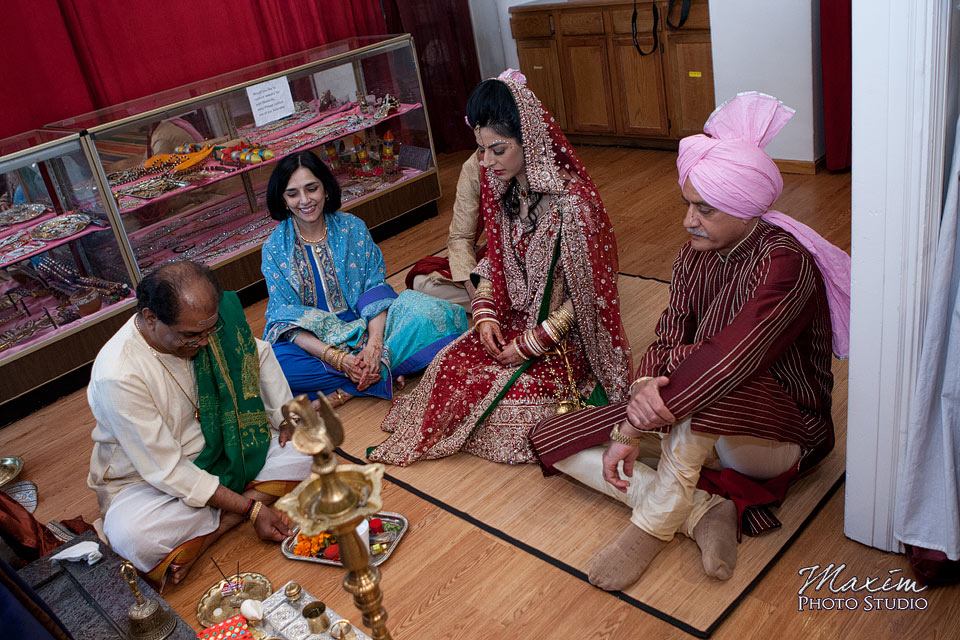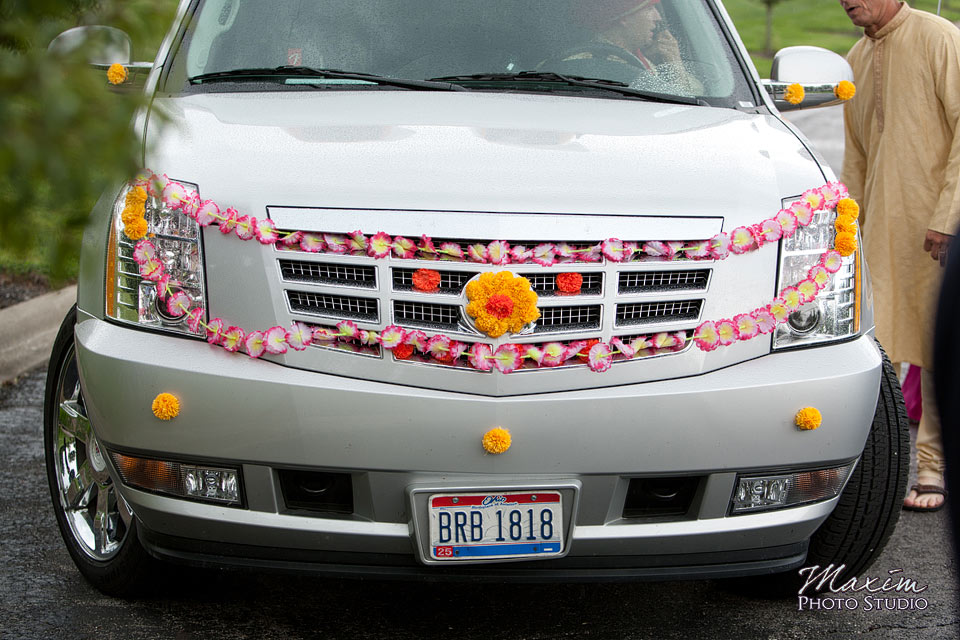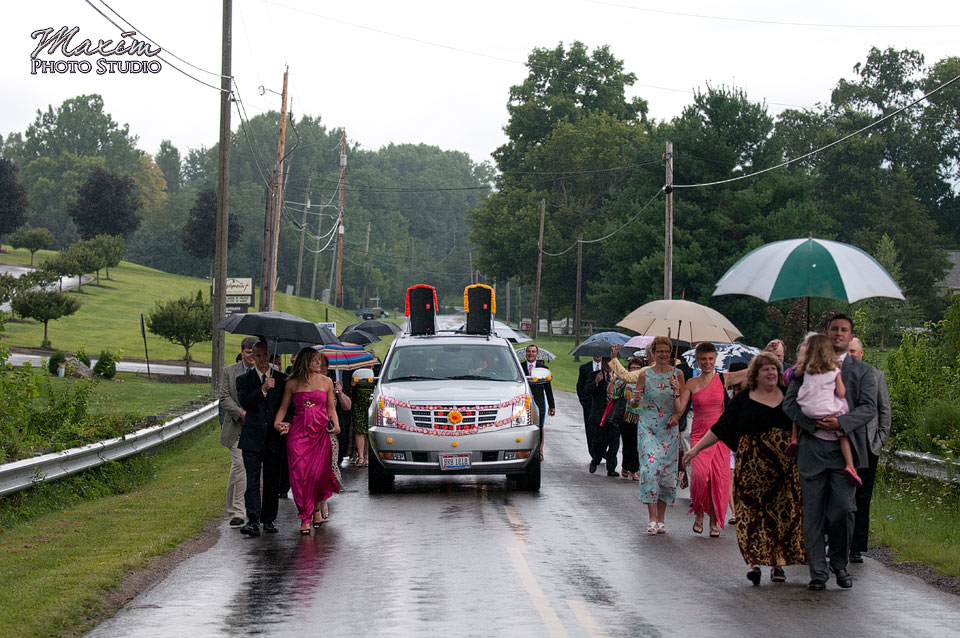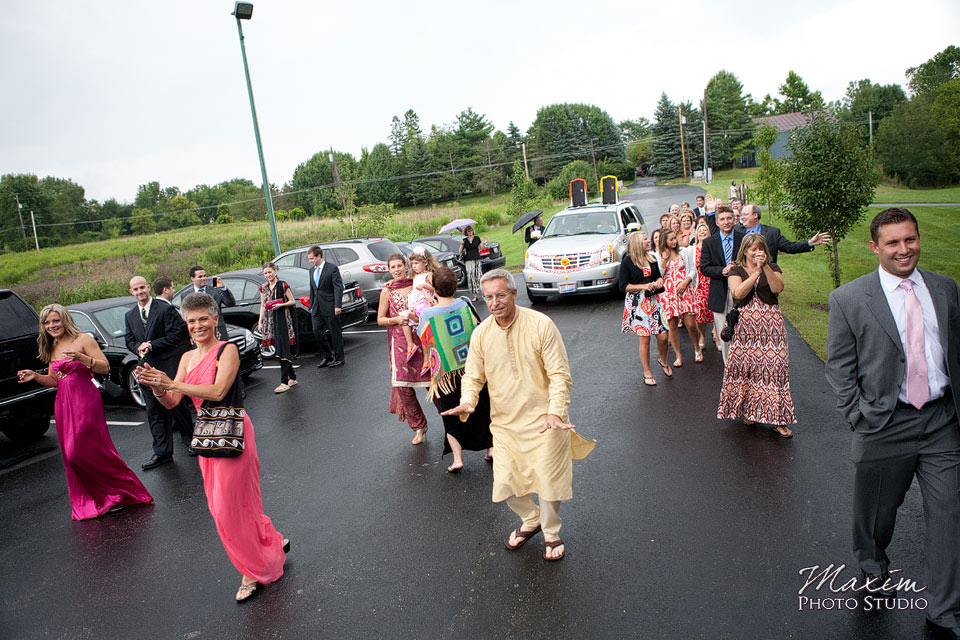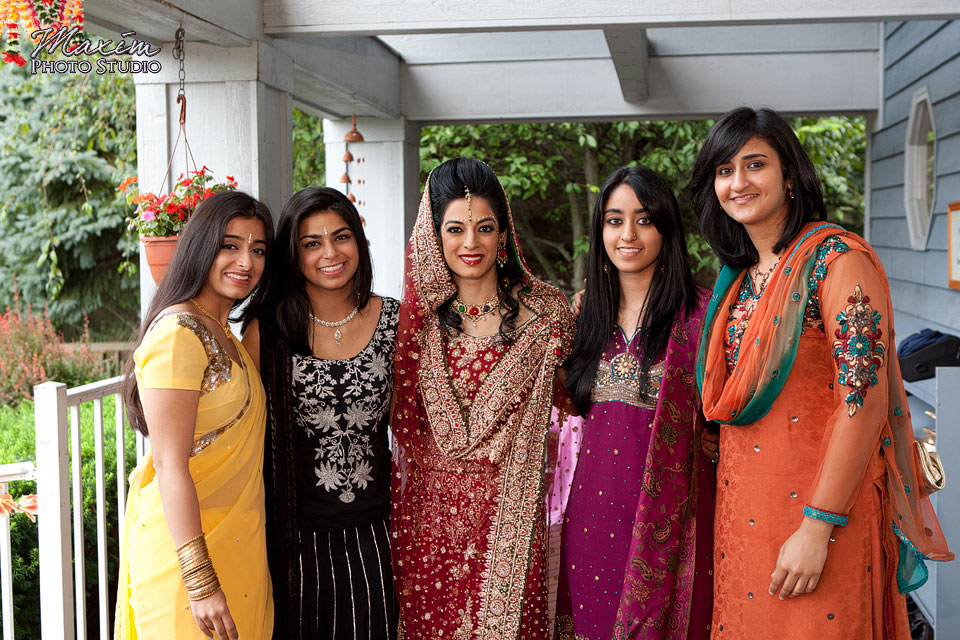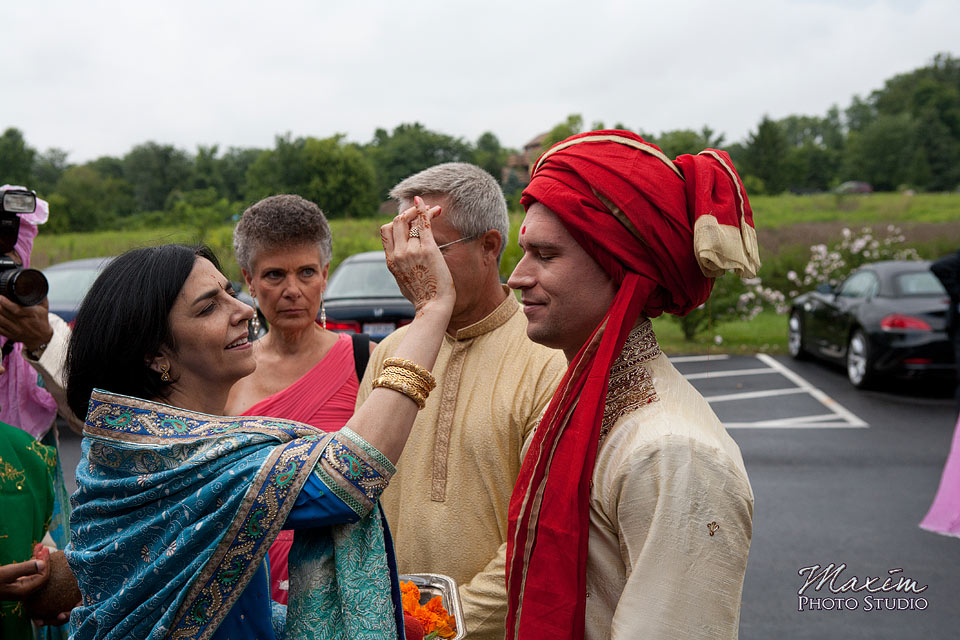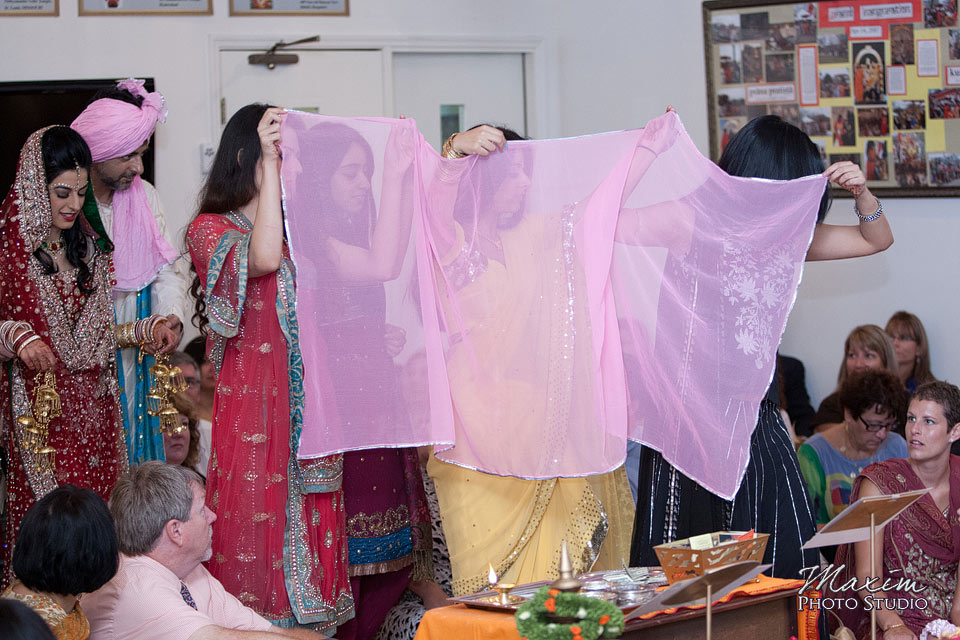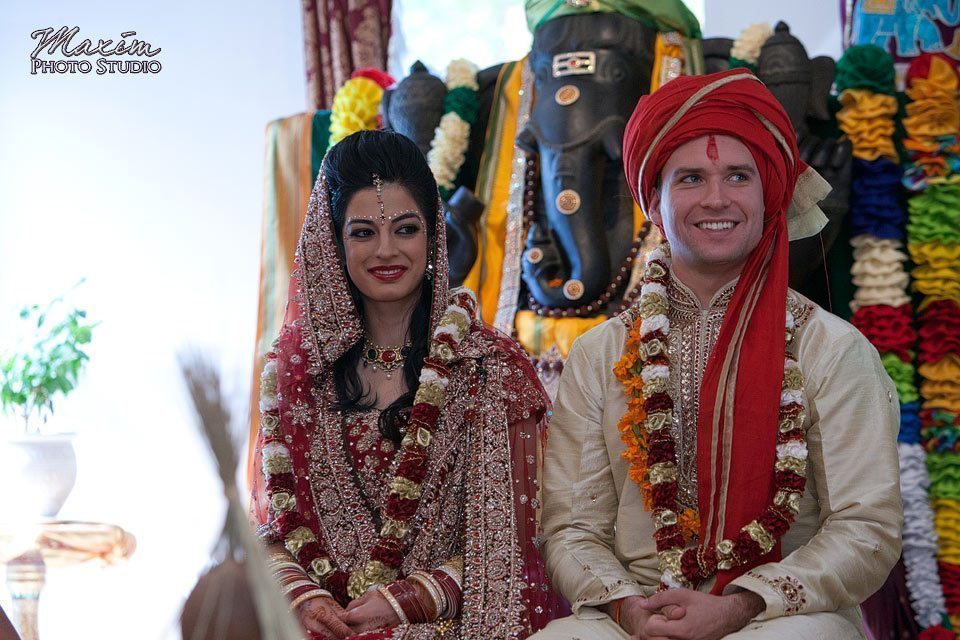 Fresh flowers signify beauty, while the rice, jaggery and other grains are used to signify the food necessary for sustenance of human life.  The coconut is used to signify fertility.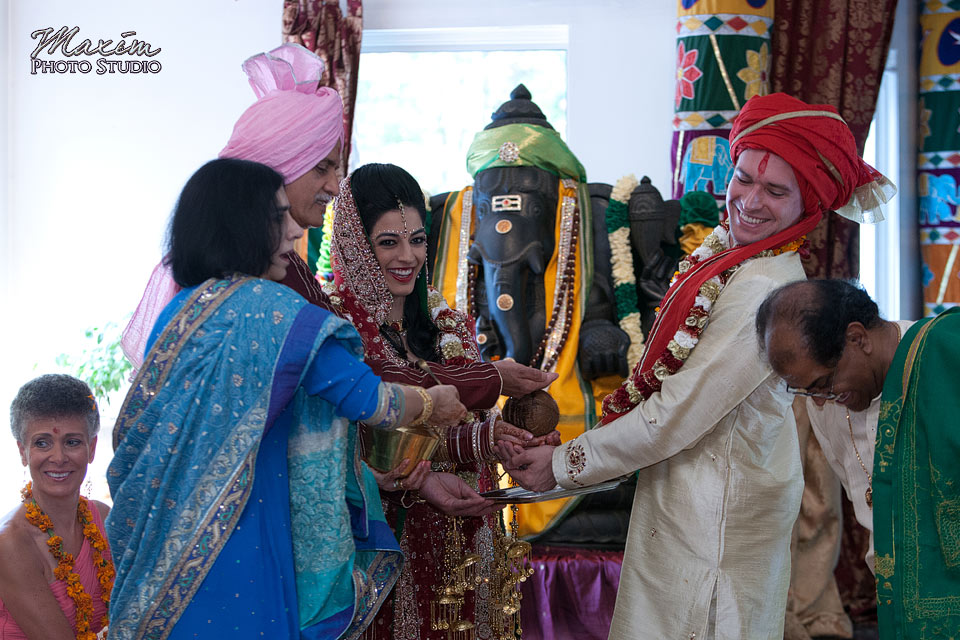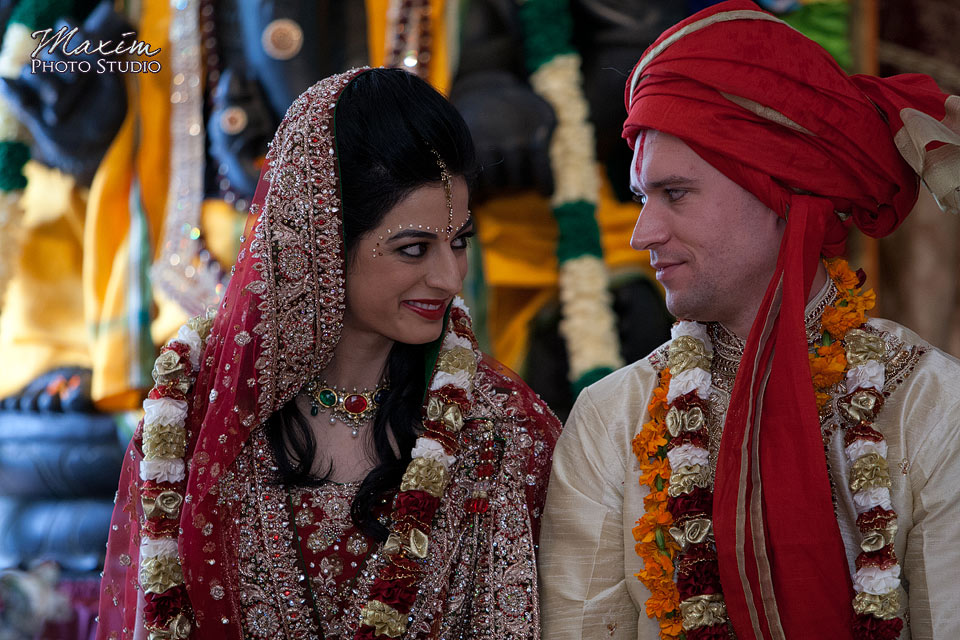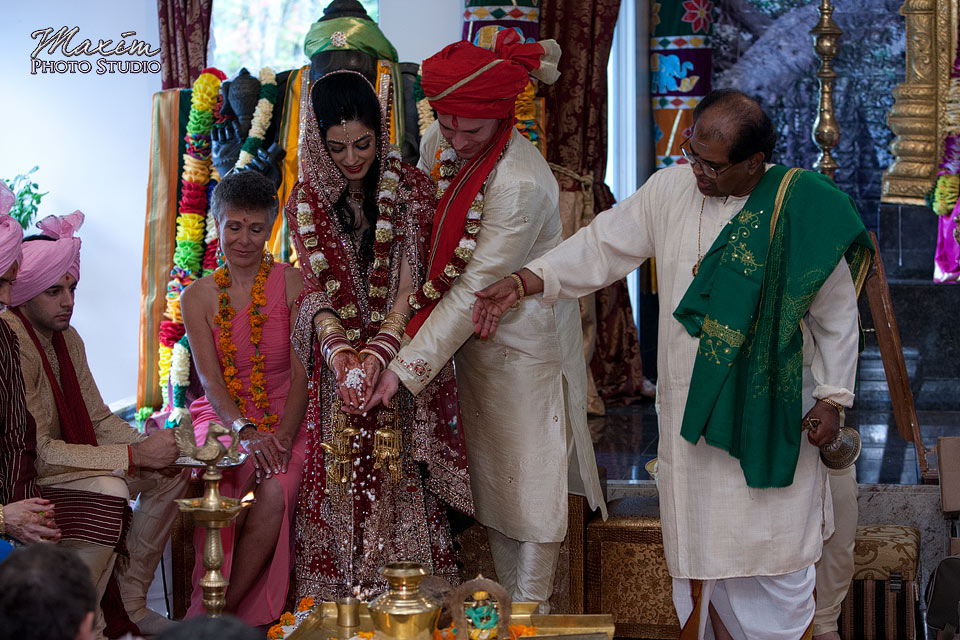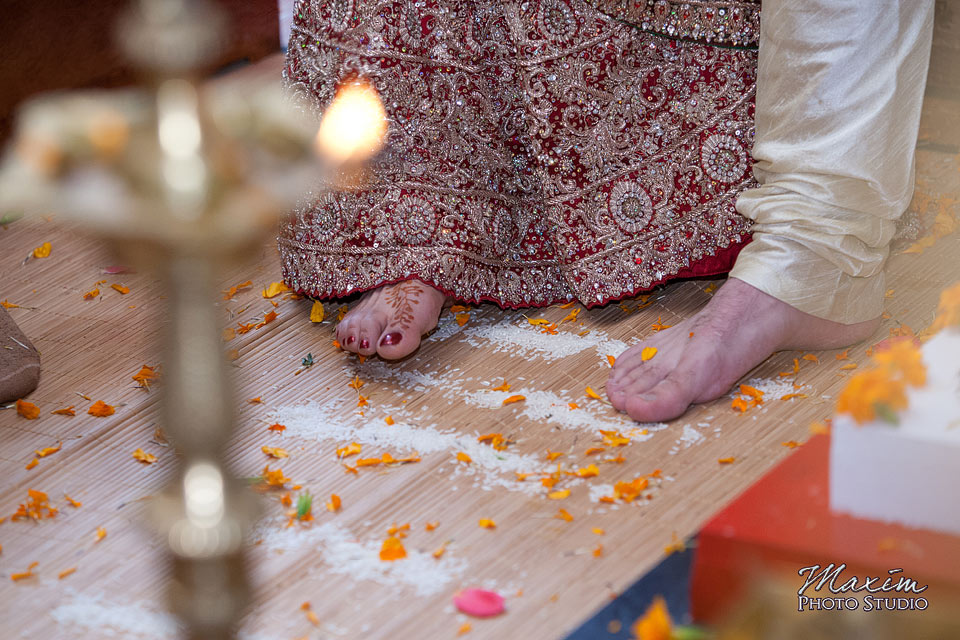 Saptapadi (seven steps)
The bride and groom take seven steps together around the fire. It is said in Hindu philosophy that if two people walk seven steps together then they will remain lifelong friends. They exchange sacred vows at the beginning of each encircling walk.
At the end of each walk, the open palms of the bride are filled with puffed rice by her brother signifying wealth and prosperity. The seven steps and their promises are:
1.Let us take the first step to provide for our household, keeping a pure diet and avoiding those things that might harm us.
2. Let us take the second step to develop our physical, mental and spiritual powers.
3. Let us take our third step to increase our wealth by righteous and proper means.
4. Let us take out fourth step to acquire knowledge, happiness and harmony by mutual love, respect and trust.
5. Let us take the fifth step so that we may be blessed with strong, virtuous and heroic children.
6. Let us take the sixth step for self-restraint and longevity.
7. Let us take the seventh step to be true companions and remain life-long partners by this wedlock.