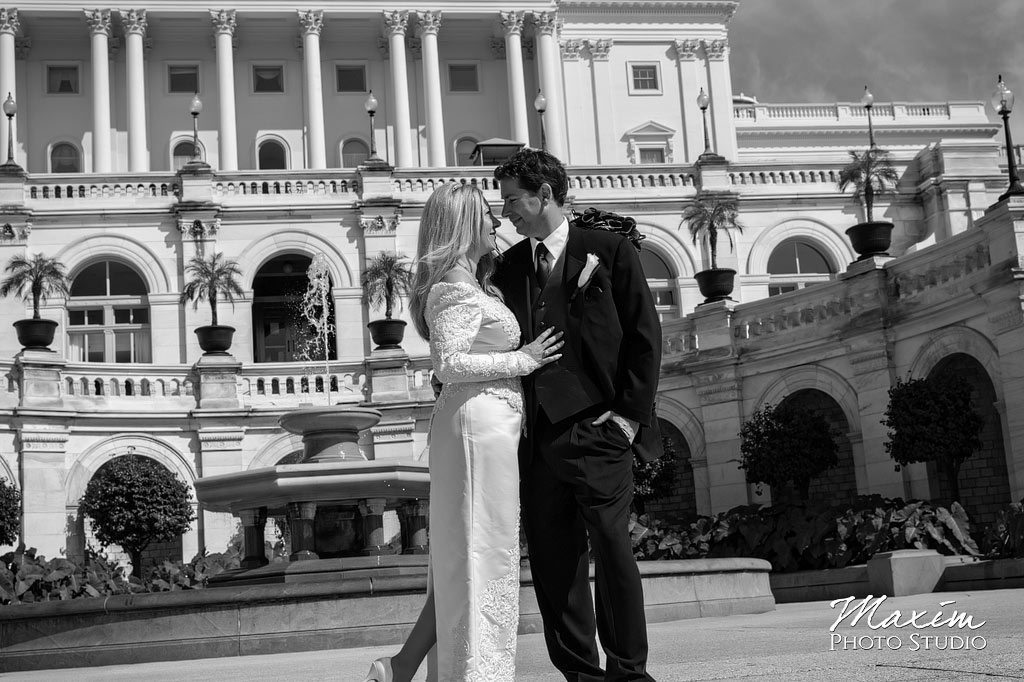 Capital Ice Arena Wedding | Washington DC | Dera + Joe
Capital One Arena Wedding
Sunday brought Wendy and myself to Verizon Center Ice Wedding in Washington DC. This was quite an adventure as we had just wrapped up our Susan and Scott's wedding at Clear Lake in Indiana in the early hours of Sunday morning. I had to be in Washington DC in 10 hours. As soon as we were finished my wife and I set out on a 9 hour journey overnight to Washington DC.  We managed to sleep for 2-3 hours each during the night and managed to arrive to the Verizon Center at 10 AM.
This was a historic wedding since it was conducted on the Verizon Center ice. It was the first wedding of its kind and the reason why we were allowed to do it it because Joe works for Capitals on a part time basis. So unless another employee wants to get married on the ice again, this will probably be the only time that it will ever be done.
Joe did an amazing job scripting the wedding day. Verizon Center game day announcer Wes Johnson provided the play by play and introductions. Joe got his adult league hockey team "The Sting" involved as they made an arch for Dera to walk into the ceremony. Joe also incorporated the ceremonial puck shot into the net as the officiant, naturally dressed in stripes indicated a good goal.
After the ceremony we drove to the Capital and Moonlight gardens area in DC for some portraits.
It was also great to see the Sting players with whom I used to play in 2005-2007 when I lived in Virginia.
I've never been more exhausted from 2 days of photographing weddings, but the excitement of the great couples, guests, destination images was unrivaled.
Here are my favorite images from the day.