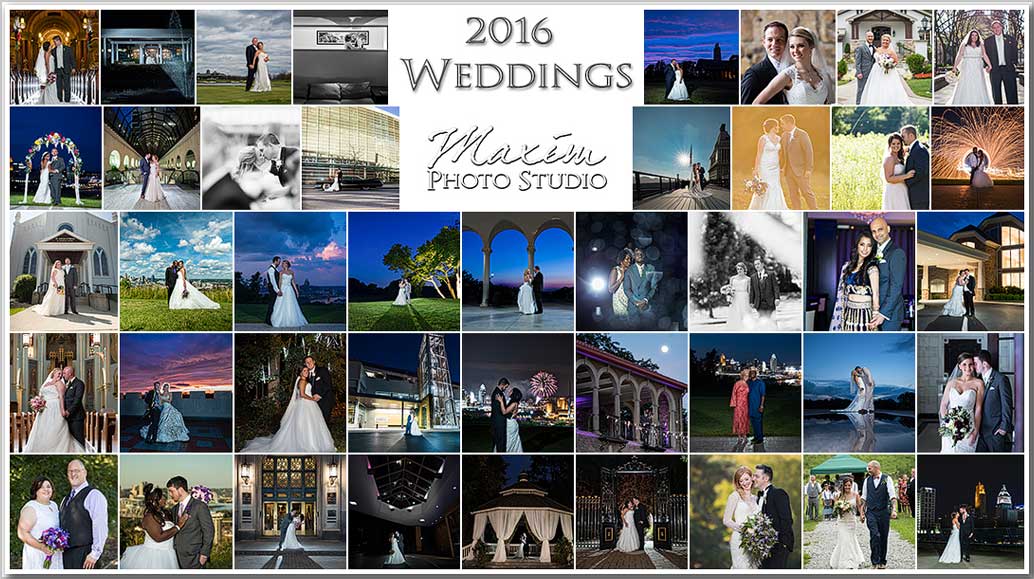 2016 Wedding Photography Review | Cincinnati Wedding Photographers
2016 Wedding Photography Review
As 2016 wedding season wraps up, I wanted to look back at the most successful photography year in my Studio's history. In this 11th year of my Studio's existence we captured 43 weddings and 45 engagements. Since I only have 1 team of photographers we became very proficient at working smarter and focusing on quality rather than quantity of images. Our clients continue to appreciate our "out of the box" vision and I am so happy with the images which we were able produce.
I wanted to thank all our past clients and our 2017 and 2018 couples for trusting us with their photography needs. I also wanted to acknowledge the contribution of all of my Photographers and assistants this year without whose contributions I wouldn't have been able to accomplish my lofty goals.
Below are some of the various types of creative images which we were able to capture whether in the morning or evening, under full sun or gorgeous sunset or inclement weather and snow.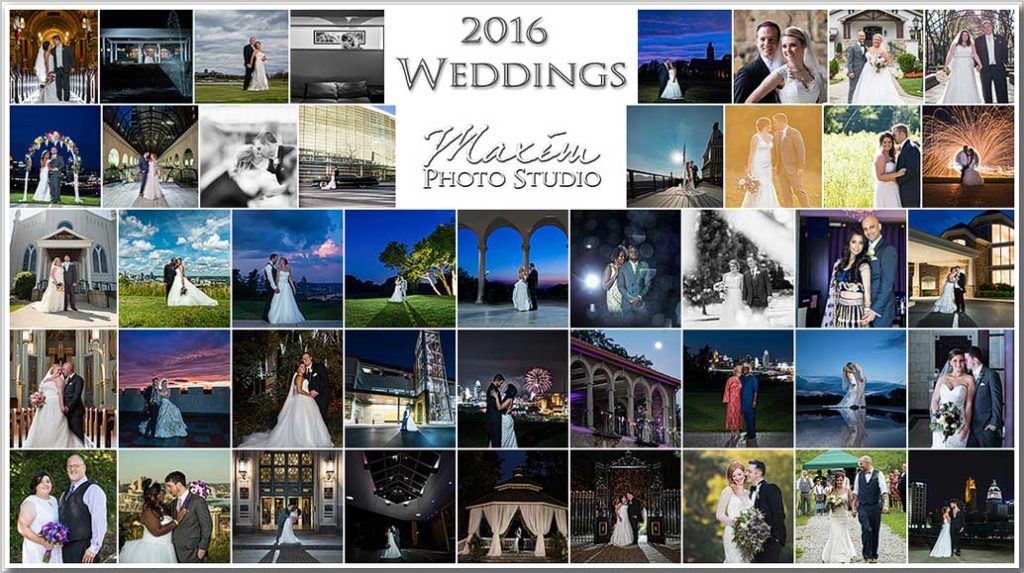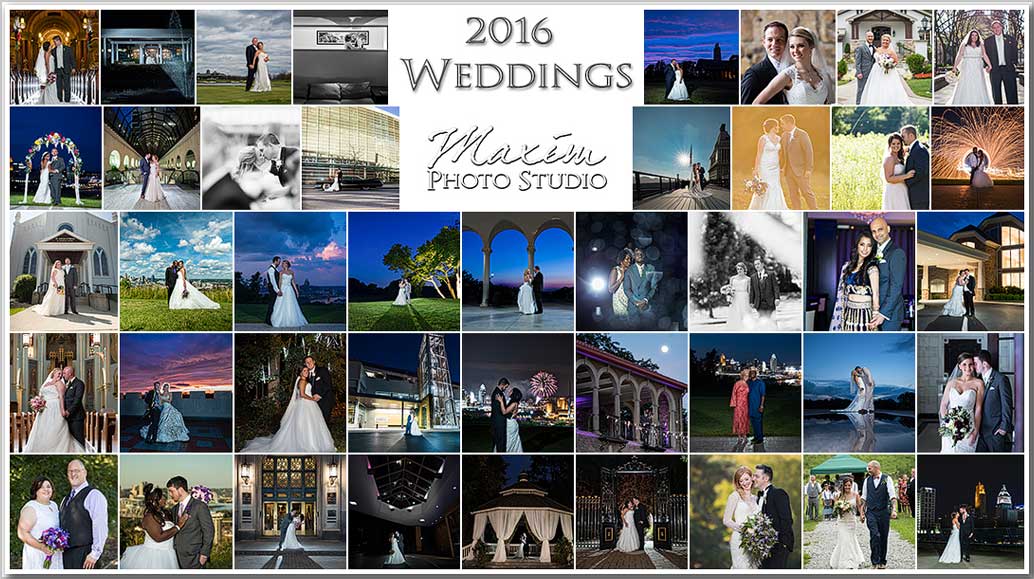 2016 Wedding Photography Review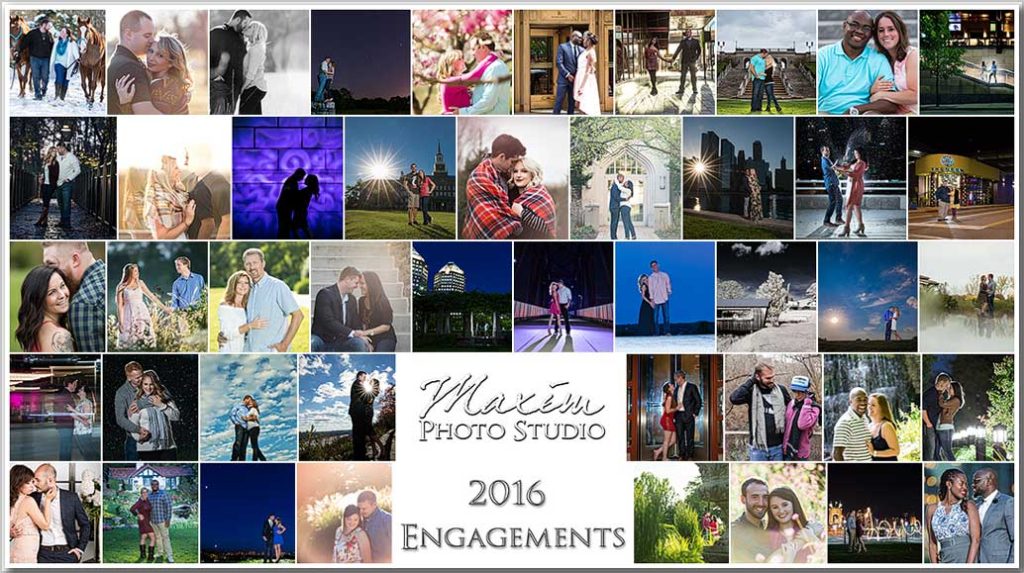 2016 Engagement Photography ReviewCincinnati Wedding Photography Year in Review