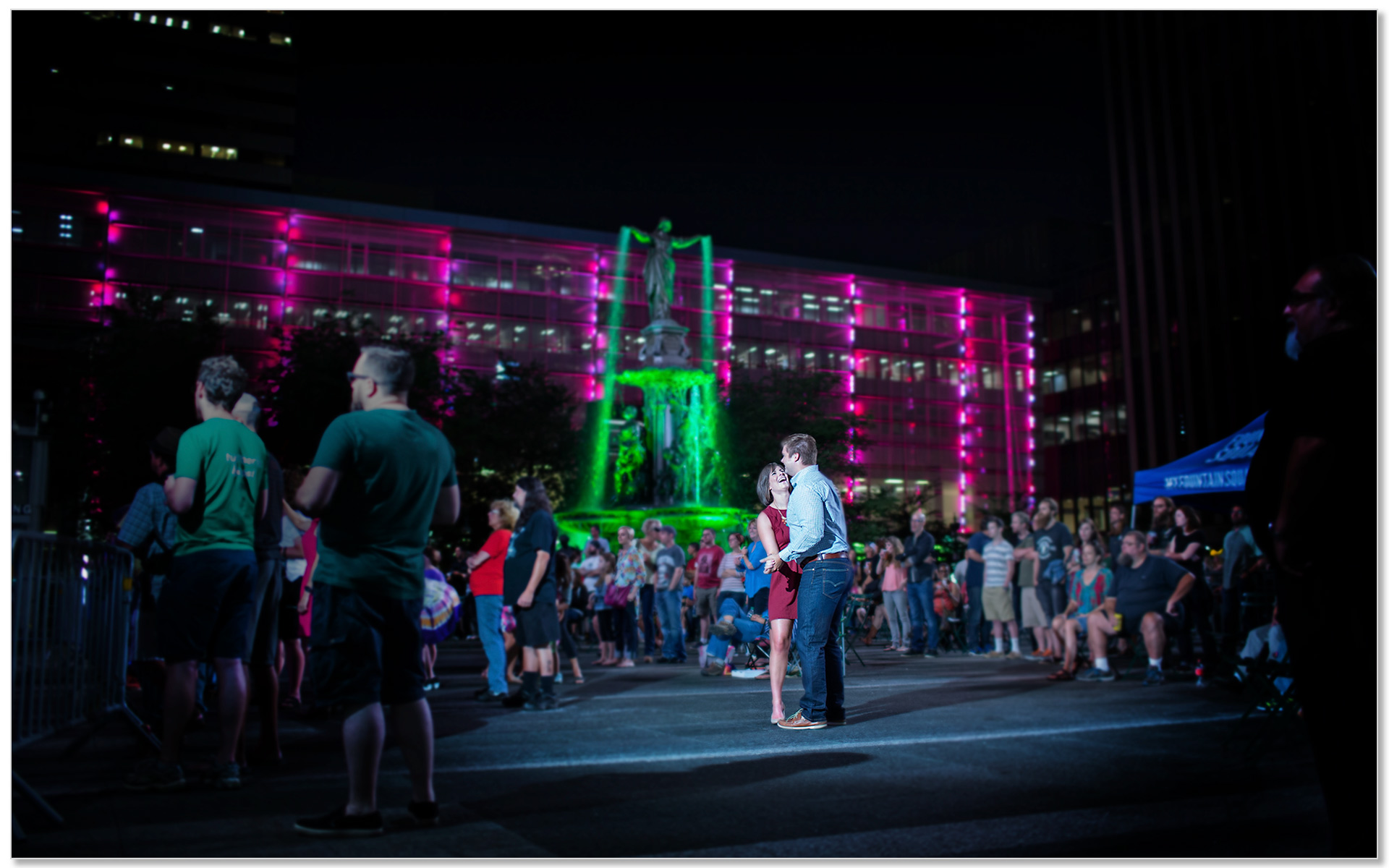 Lauren + Joe | Washington Park Cincinnati Engagement
Washington Park Cincinnati Engagement
Today I photographed Lauren and Joe's Cincinnati After Dark Engagement. We started at Washington Park and then headed to Downtown Cincinnati for some shots at their favorite bar Nicholson's Tavern and Pub. After a few refreshments we walked back to Fountain square where a concert was going on. I spotted an open spot among the crowd and knowing that Joe is very fond of dancing I asked if they would dance in for a few minutes. I setup up some off camera flashes to isolate them from the crowd and captured a very distinct image. To wrap up the the shoot we moved to The banks for some fountain pictures and finished the shoot on the Kentucky side of Roebling Bridge.
I am looking to capturing their wedding at Hilton Netherland Plaza in Cincinnati in January 2016.
Here are my favorites from the day.