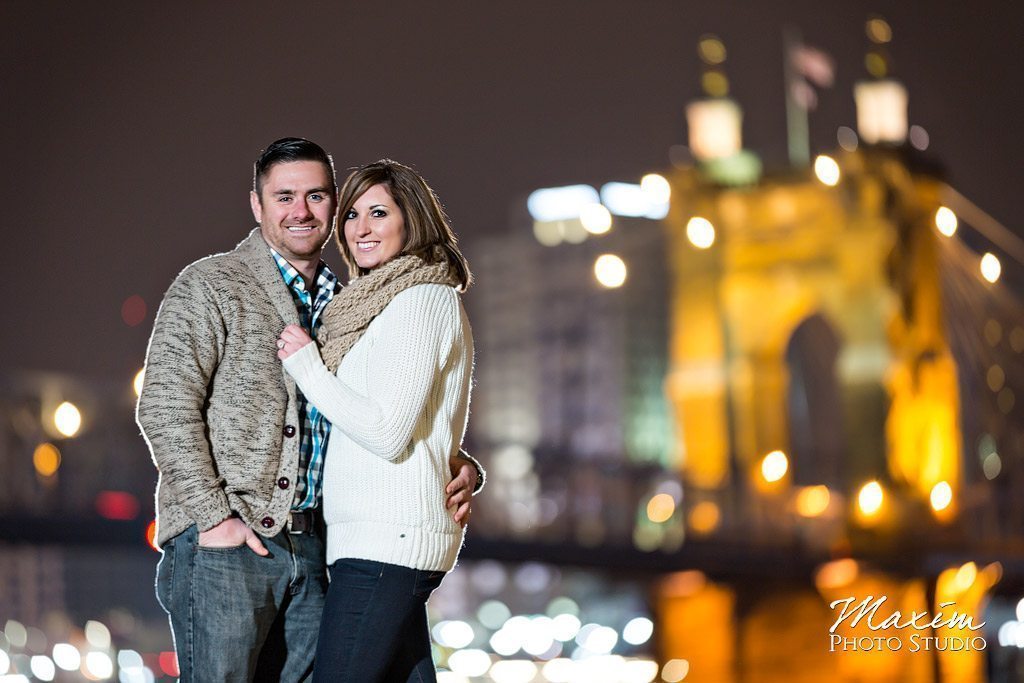 Megan + Matt // Downtown Cincinnati Night Engagement
Downtown Cincinnati Night Engagement
In July of this year, while I was vacationing in Boston with my family I received a call from Megan's mom saying that she was interested in having my studio photograph her daughter's wedding in October 2015. I've never met Megan or her mom, but they really loved my work and my style. I love it when my images speak for themselves so much to my clients that they book me without ever meeting me.
On Saturday we started our Downtown Cincinnati Night engagement at Fountain Square with some Christmas tree lights and the hustle and bustle of the city. We also found a unique alley and arranged for the steam to be turned on during the shoot resulting in rather awesome grungy images.
We finished our shoot by the Reds Stadium and on the Riverside drive by Roebling Bridge.
Here are my favorites from the day.