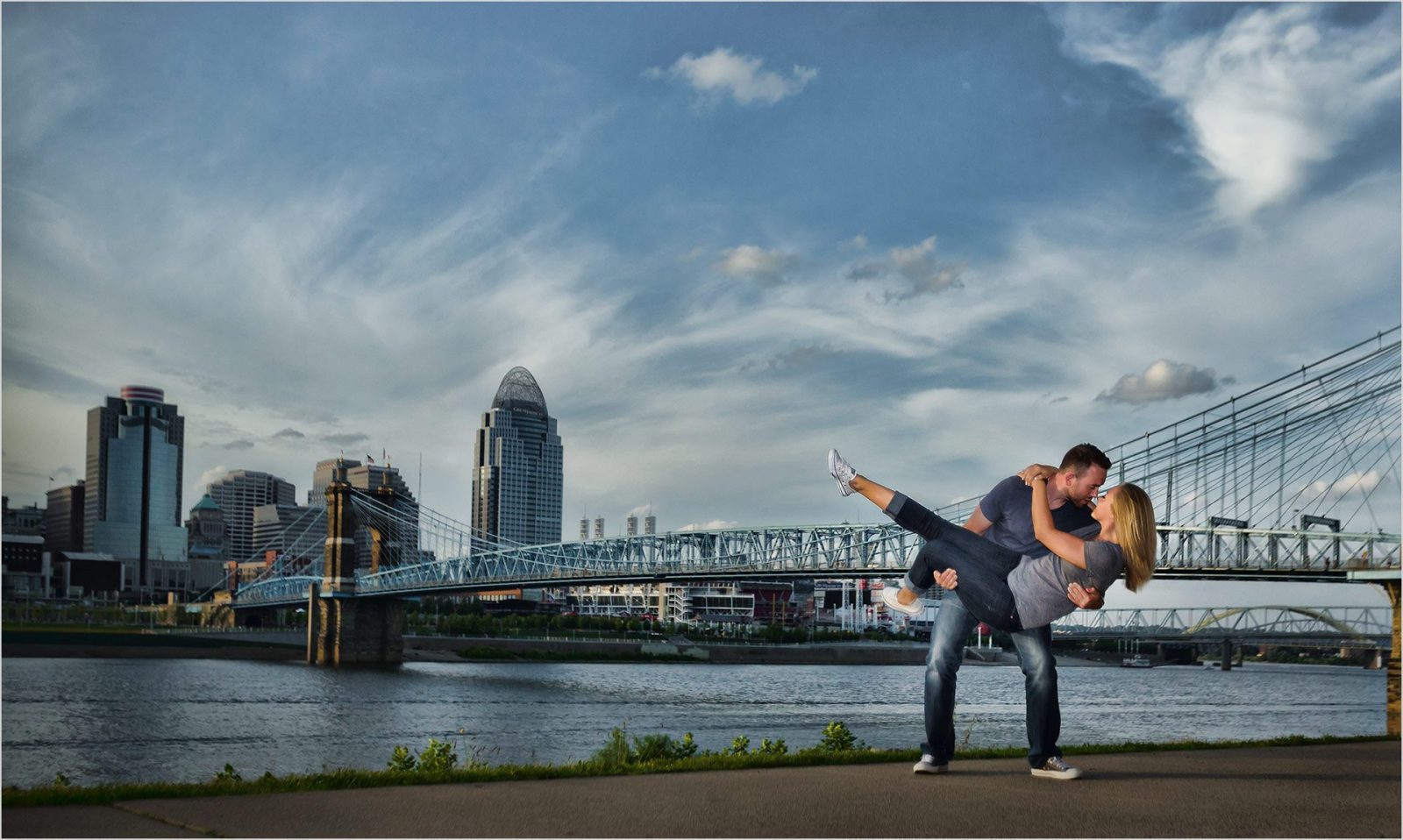 Downtown Cincinnati Night Engagement | Cincinnati Wedding Photographers | Beth + Bryan
Downtown Cincinnati After Dark Engagement
The second engagement today was a Downtown Cincinnati After Dark Engagement with Beth and Bryan. You can see the first engagement with Elizabeth and Bobby from Ault Park. We started off the shoot at their house so we could capture both of their dogs and their redesigned back yard. We then drove to Roebling Bridge before the sunset and saw captured some great skies. To round out the engagement I wanted to incorporate their CrossFit workout and we found that "cool' garage lights and the grasses of the Smale Riverfront Park to be perfect locations. After the sun went down I continued shooting and captured some awesome lights of PBS and Roebling Bridge.
I am looking forward to capturing their wedding at Drees Pavilion in May 2016.
Here are my favorites.