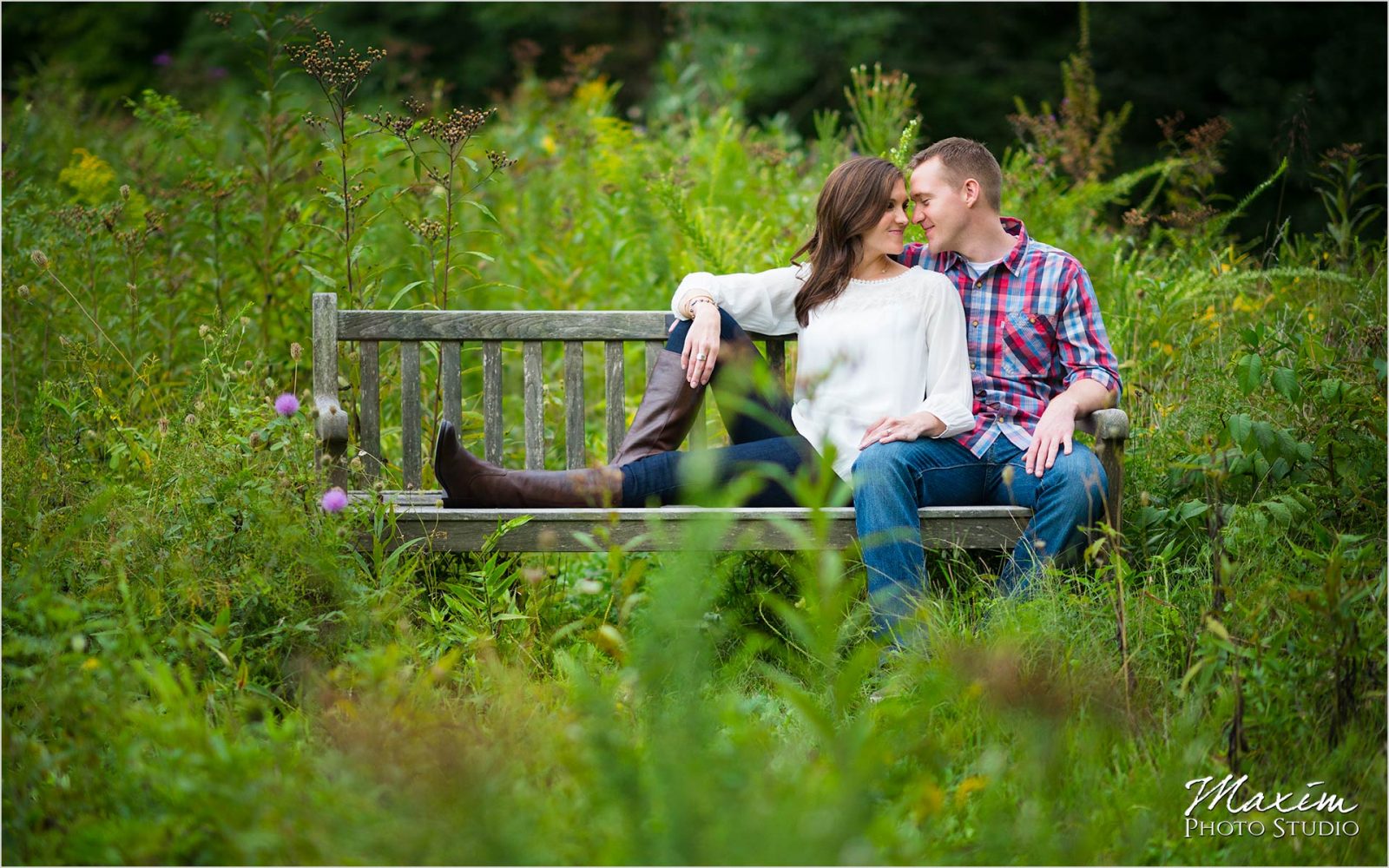 Cincinnati Nature Center Engagement | Cincinnati Wedding Photographers | Jamie + Greg
Cincinnati Nature Center
Roebling Bridge
Washington Park
Today we photographed Jamie and Greg's After Dark Engagement at Cincinnati Nature Center, Roebling Bridge, and Washington Park. As you'll be able to tell, our After Dark engagements are unique because not only do we get to shoot our couples before the sunset, but also when the sun goes down. Additionally, since Angela shoots mostly available light while I use off camera flash, my Studio's engagement images offer variety of lighting finishes which are unique to Maxim Photo Studio. Enjoy!!!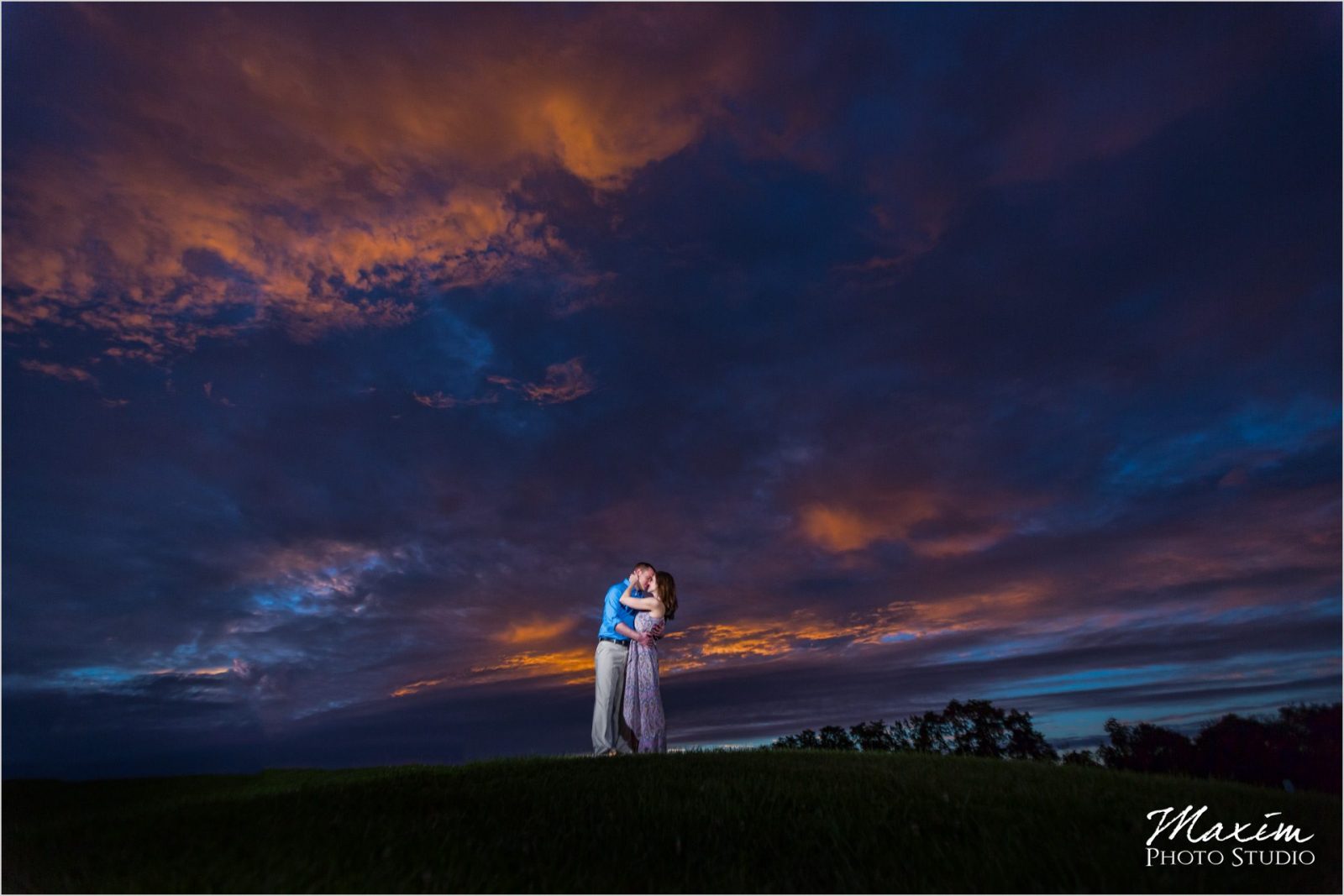 As we were driving to our next stop I saw this amazing sunset. We regrouped changed outfits and took this shot. It took us about 5 minutes from start to finish. It also took another 5 minutes immediately after for the color to disappear entirely.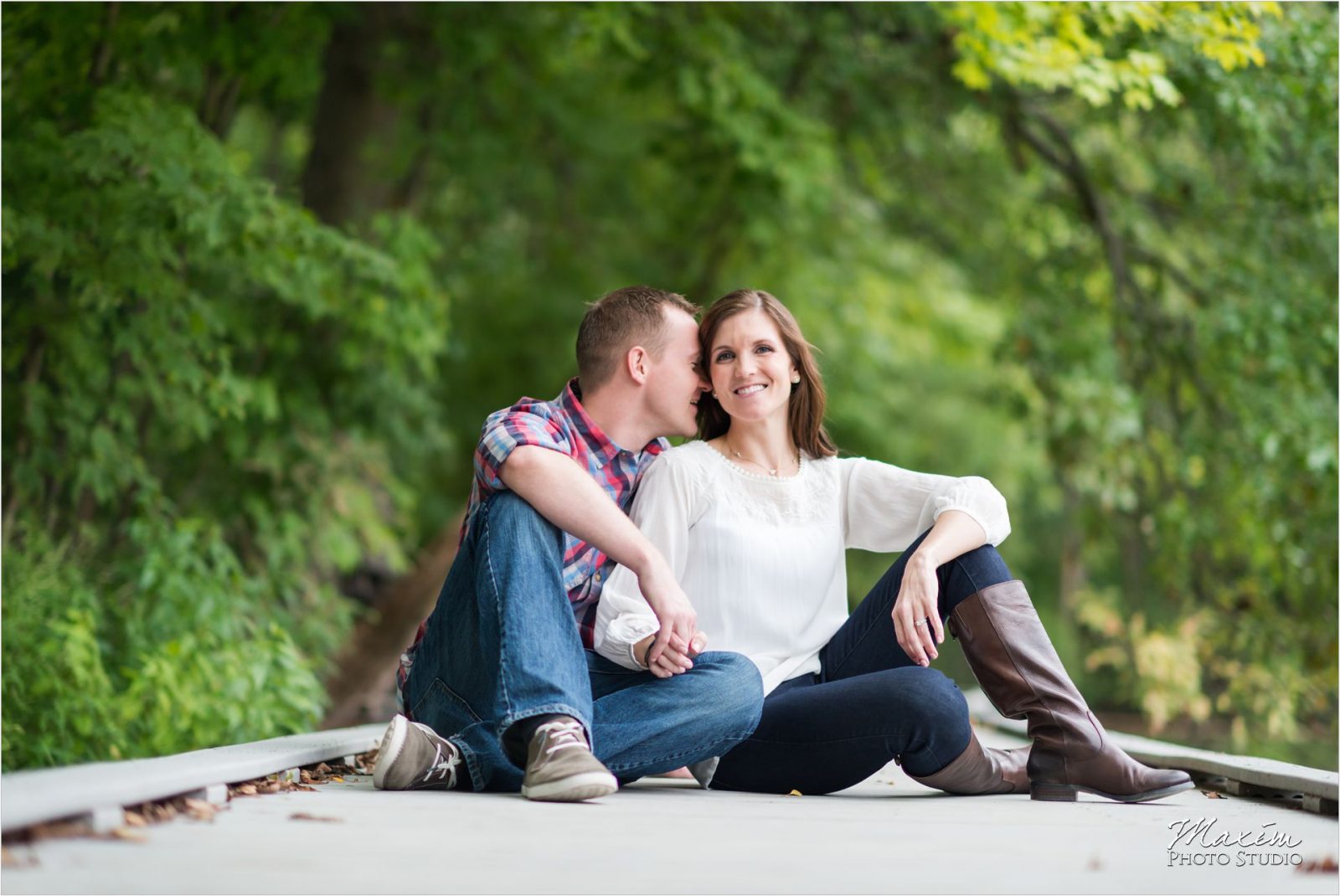 Available Light Engagement picture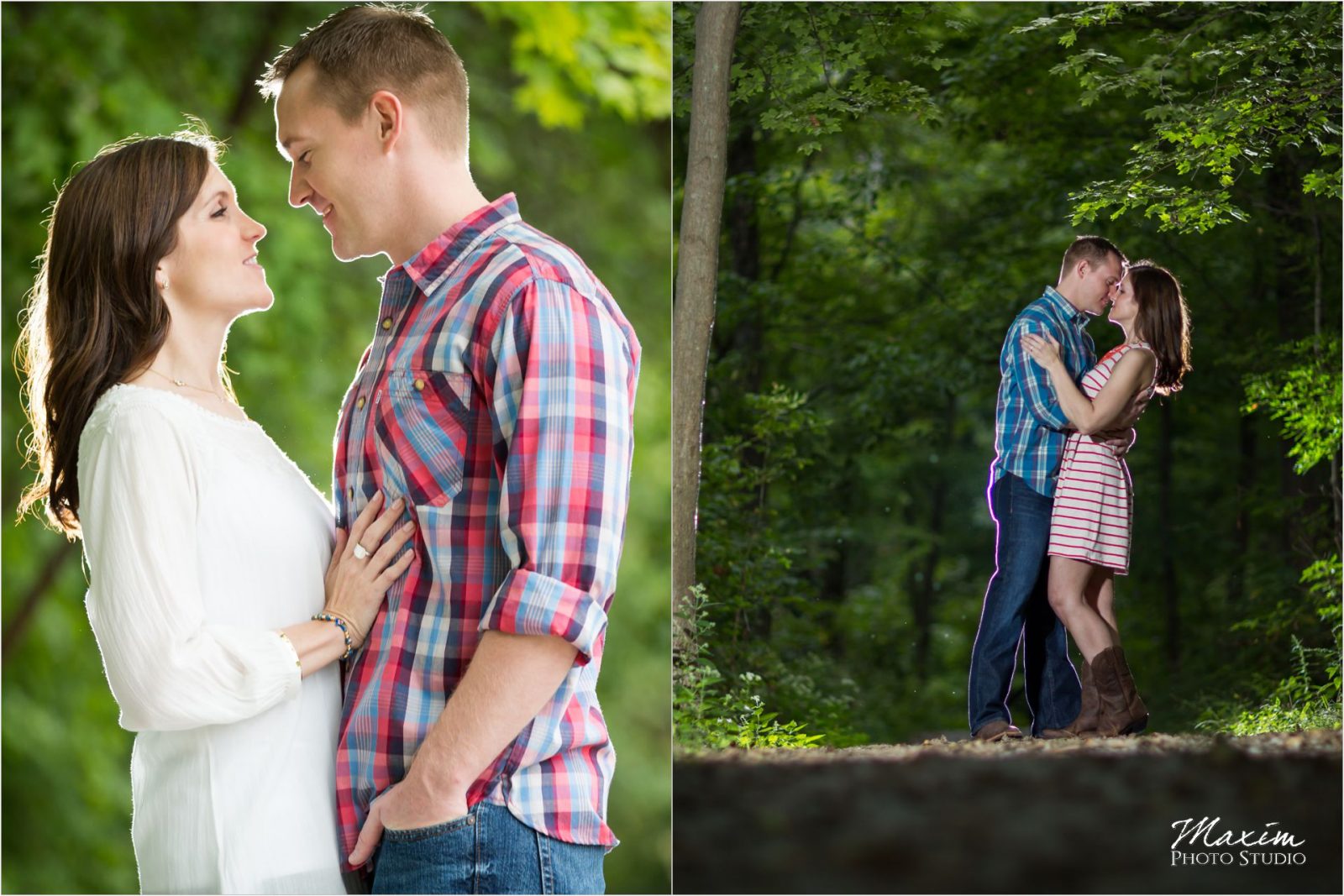 Off Camera flash works great when you position the flashes almost opposite each other to give a "lighting sandwich"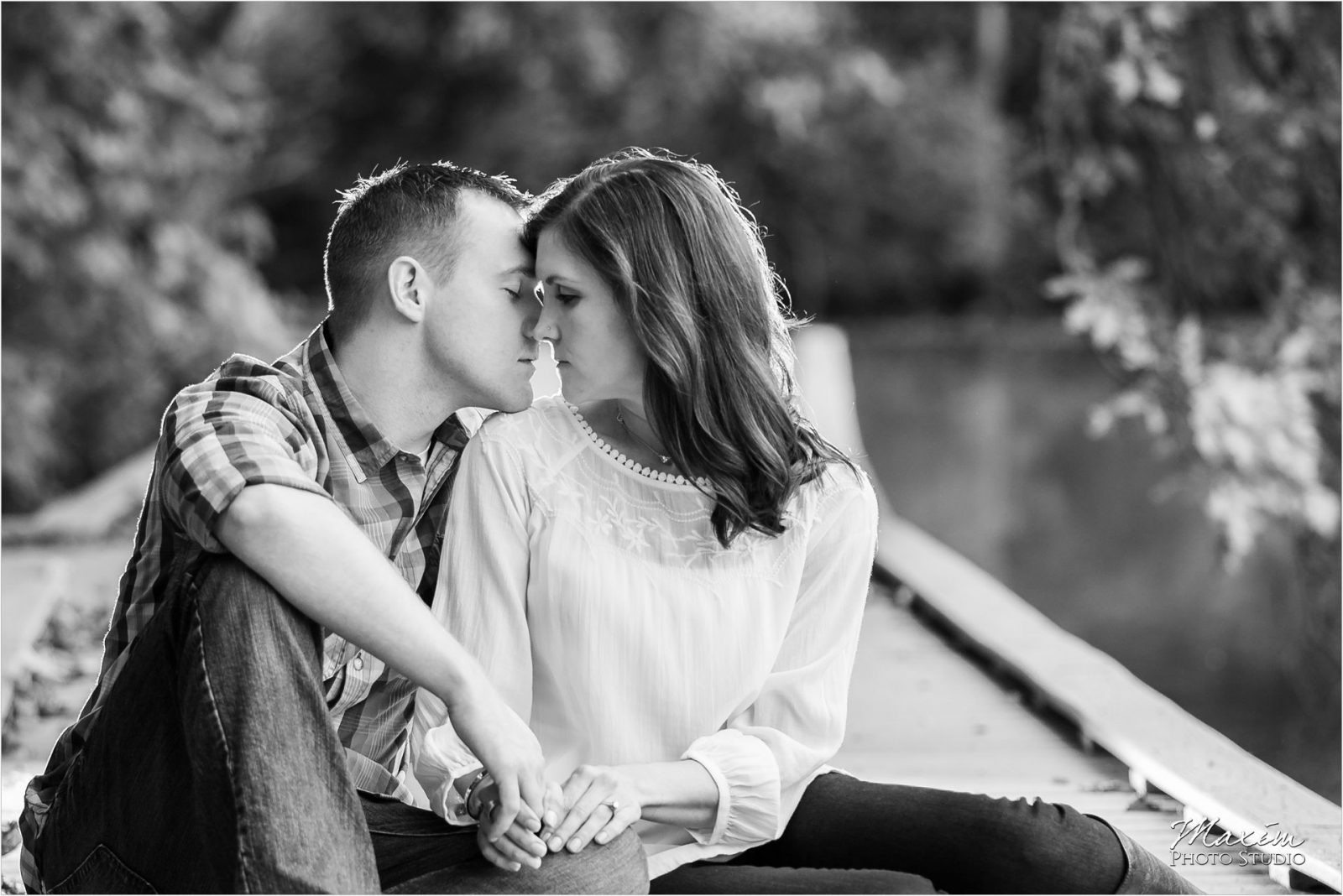 Classic black and white images is always appropriate for an engagement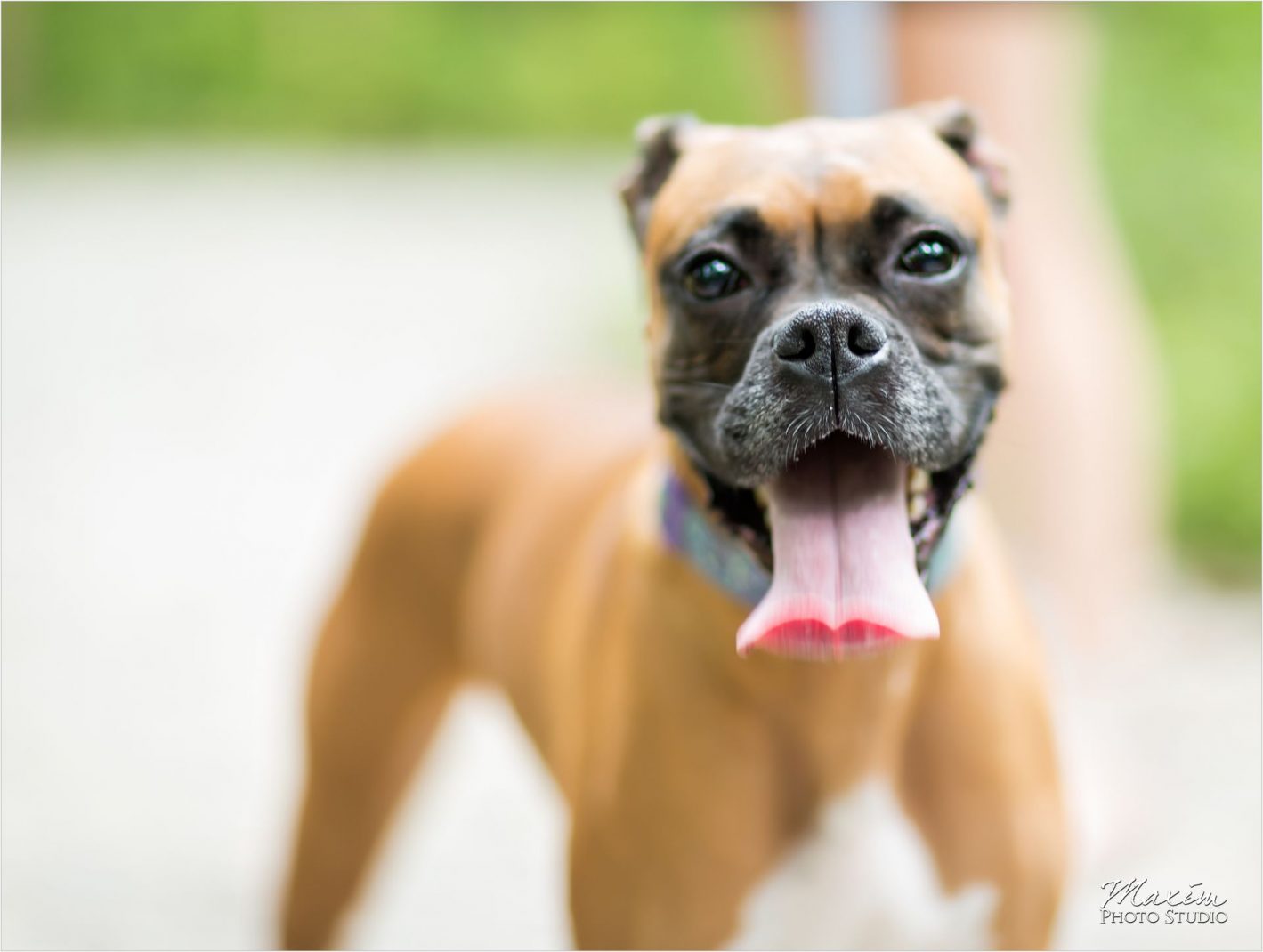 Jamie and Greg brought their boxer to the shoot.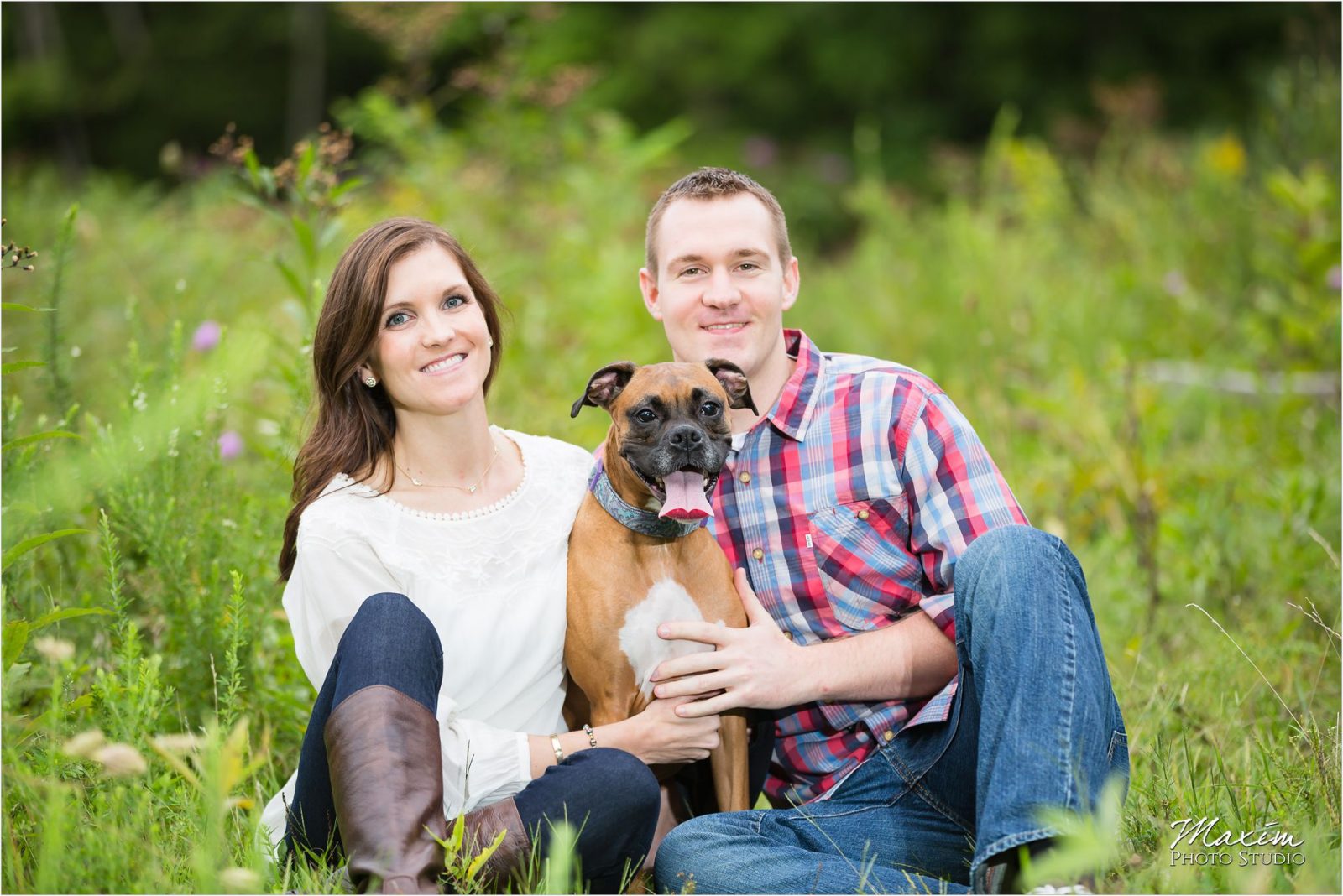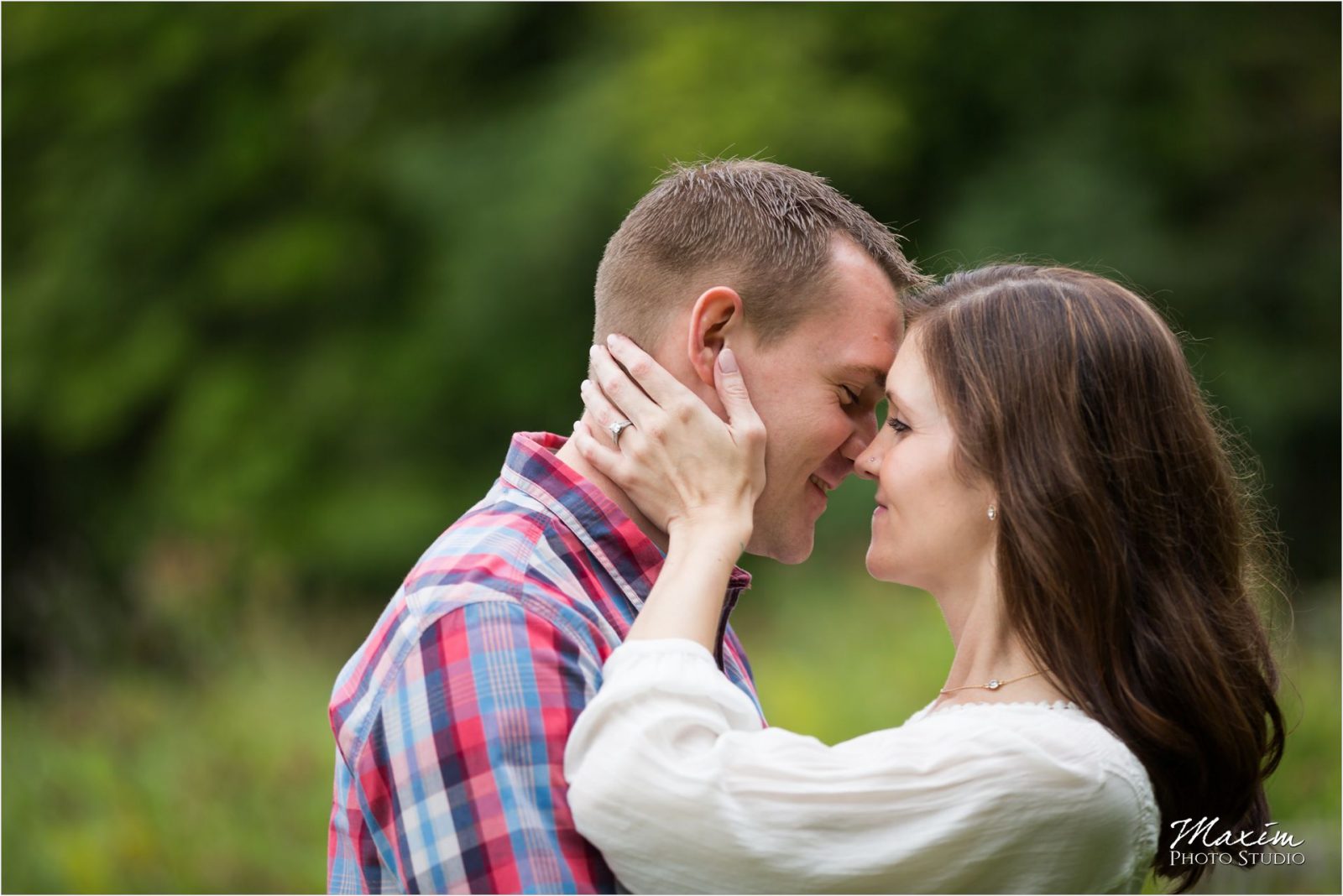 Intimate moment between Jamie and Greg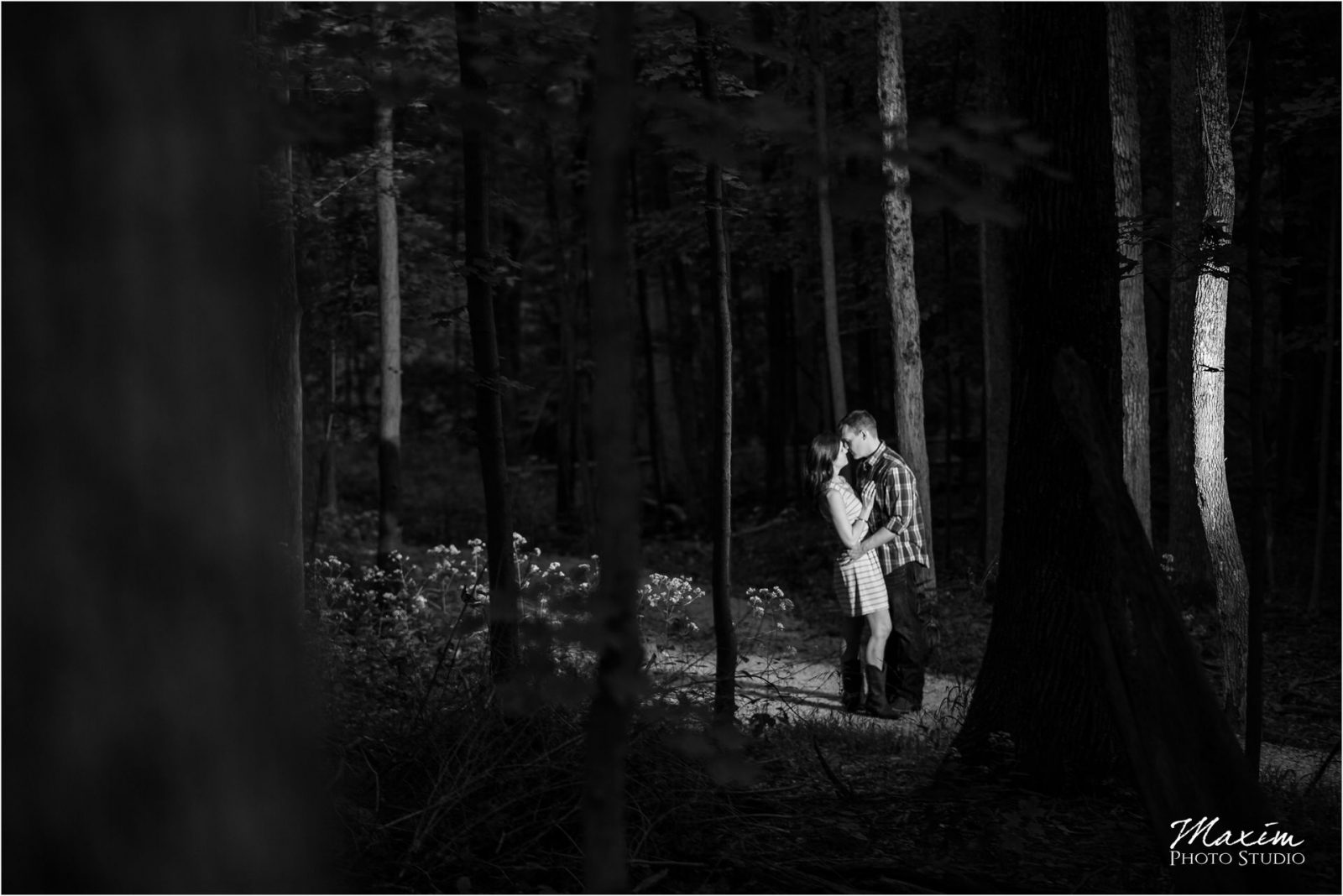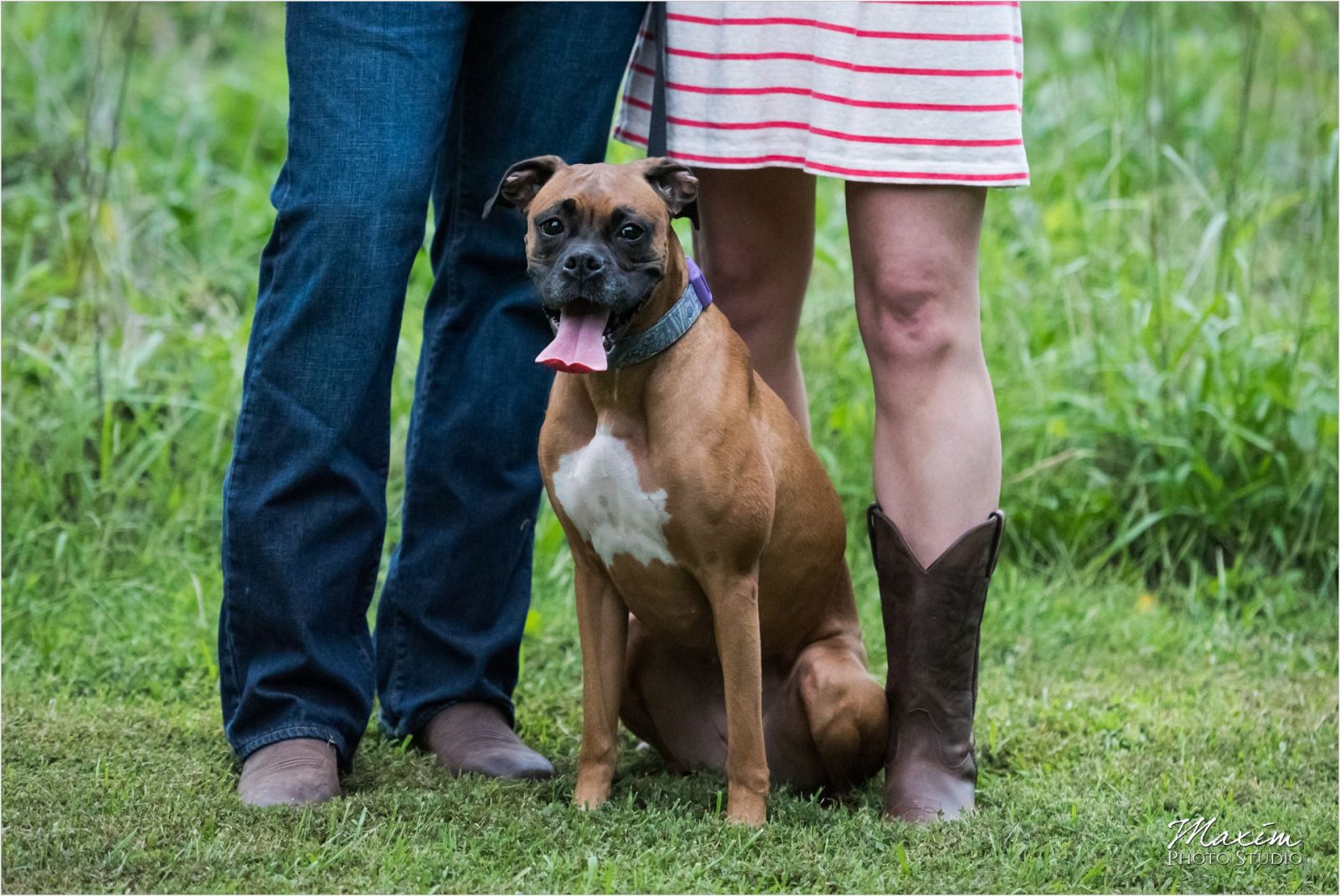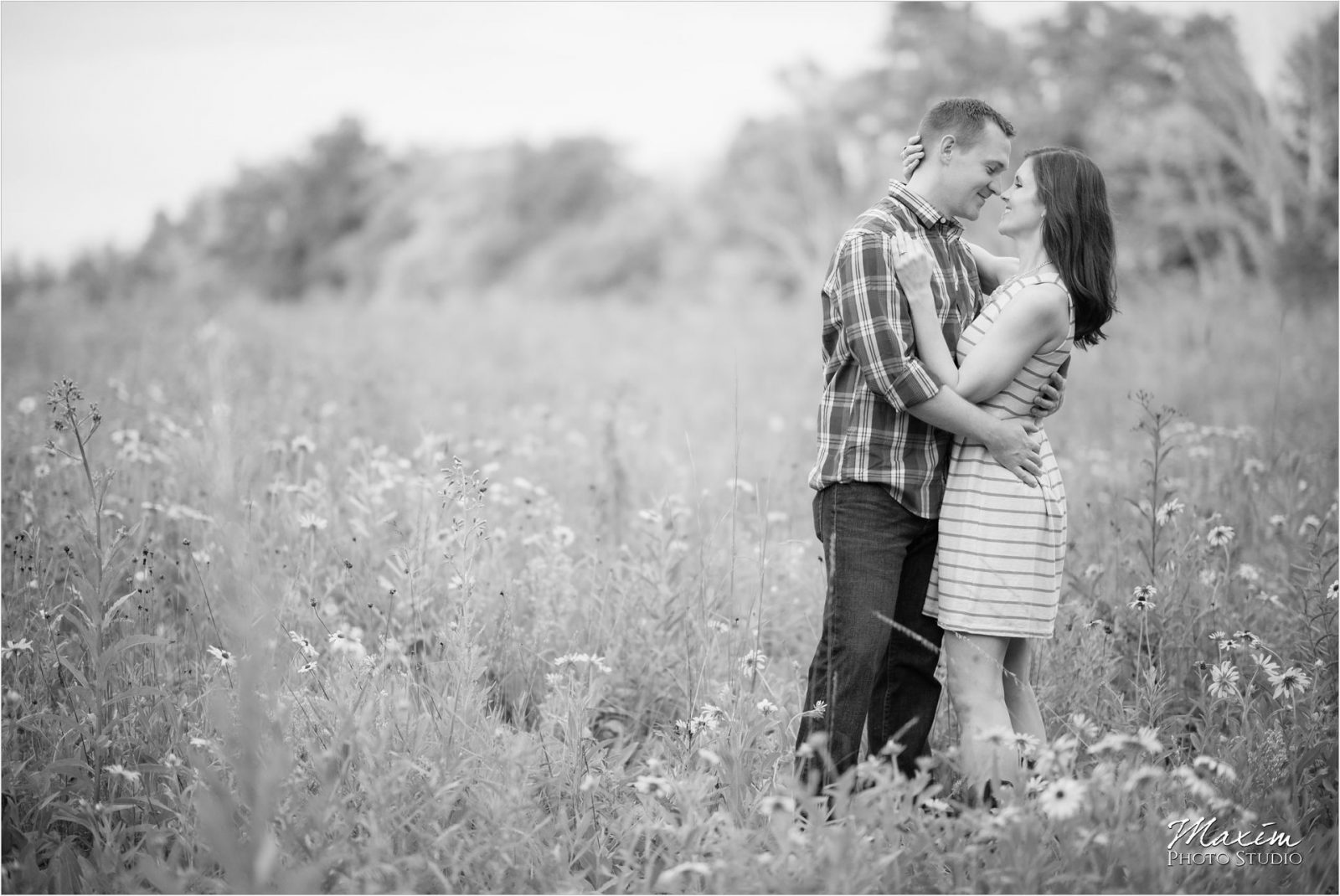 The Nature Center had everything including this awesome wild field of flowers.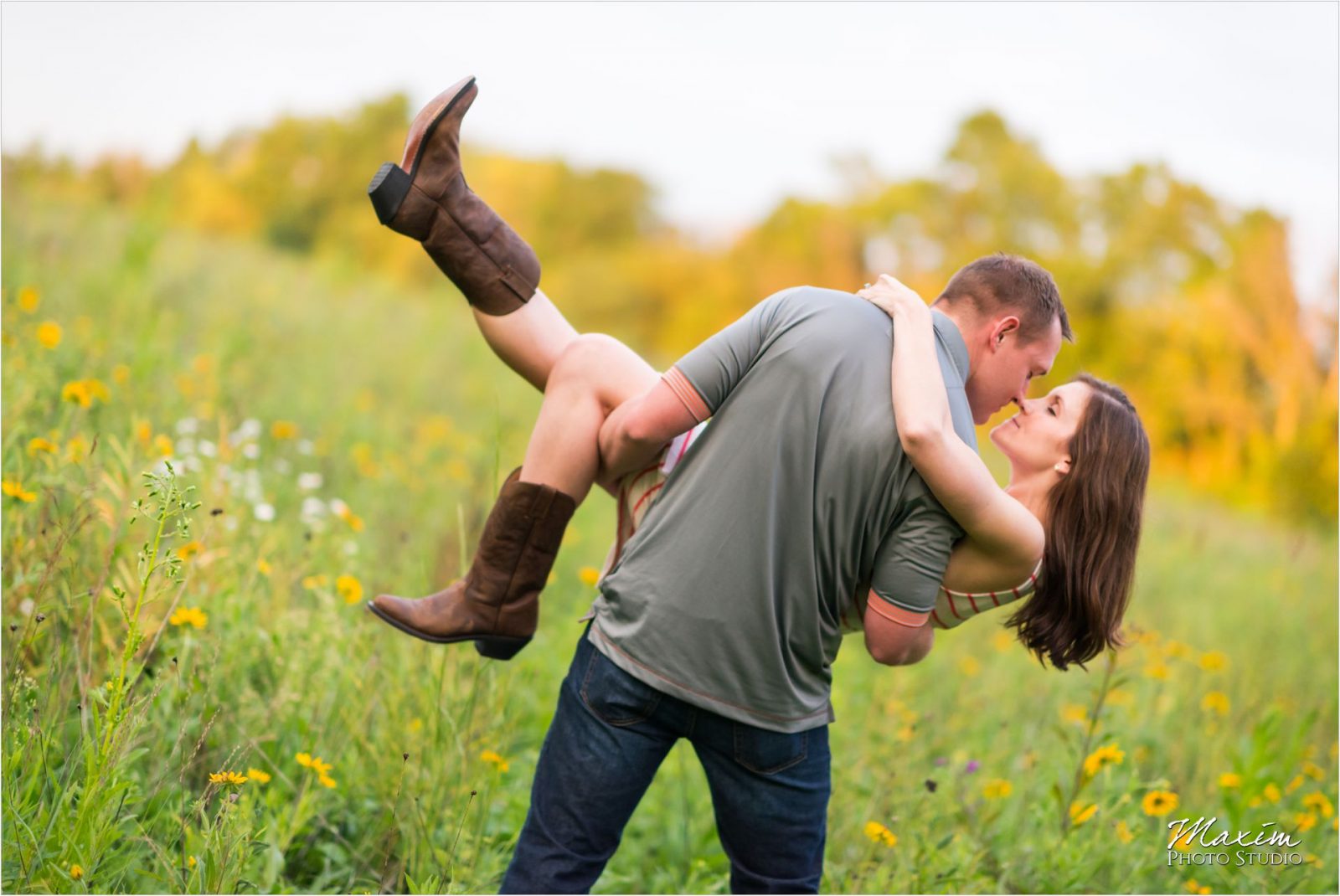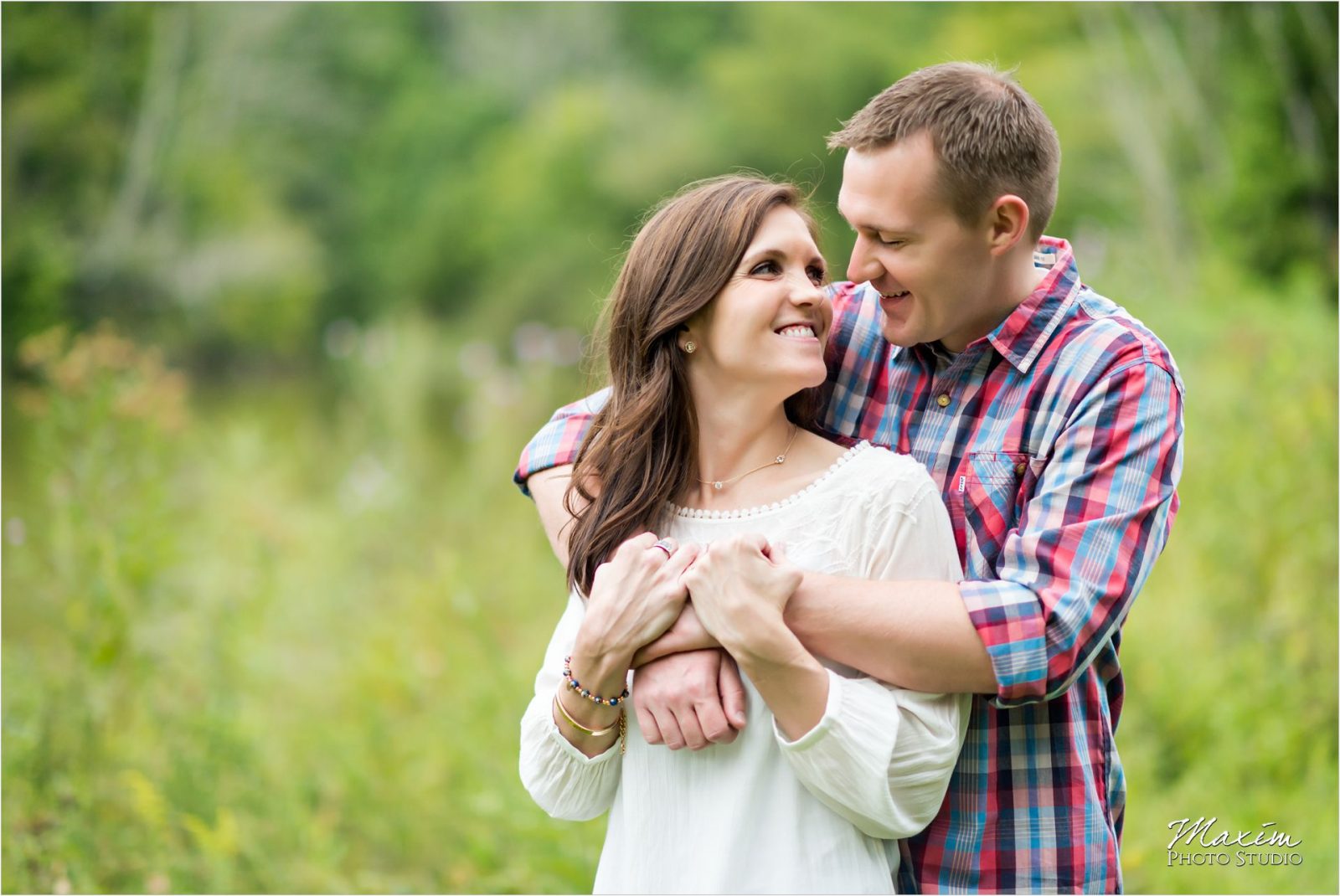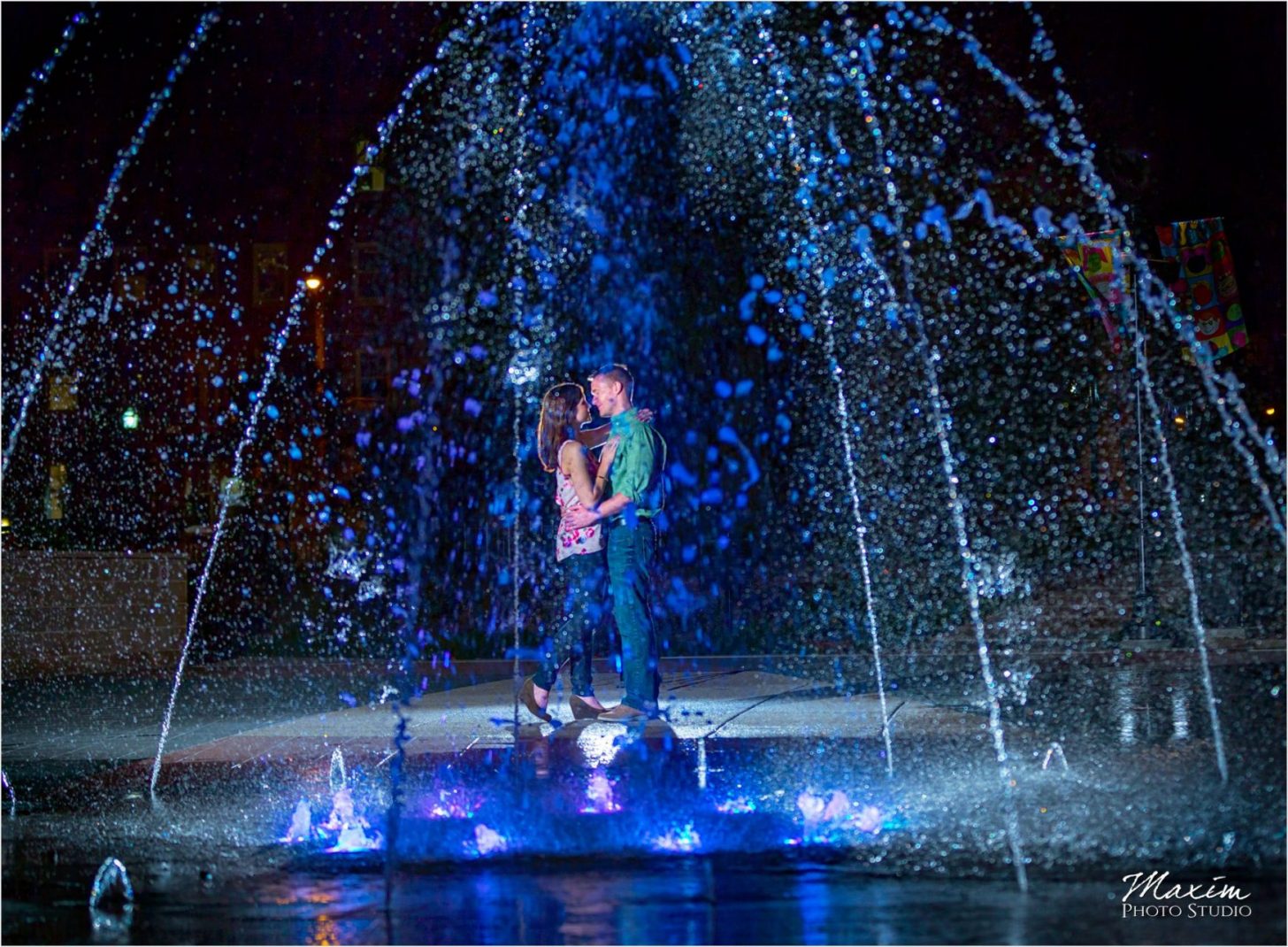 Washington Park Night time After Dark Engagement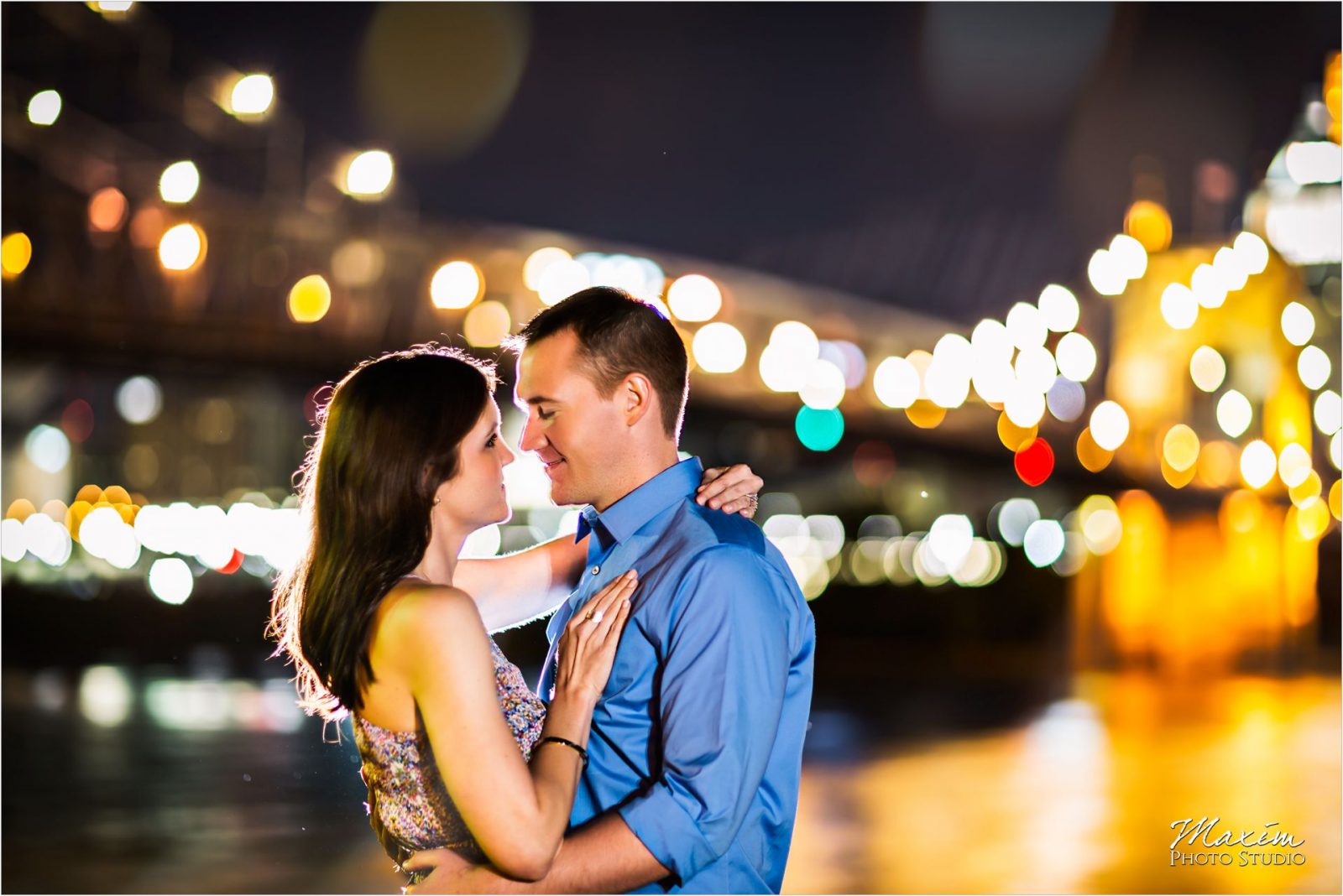 Roebling Bridge Night time After Dark Engagement