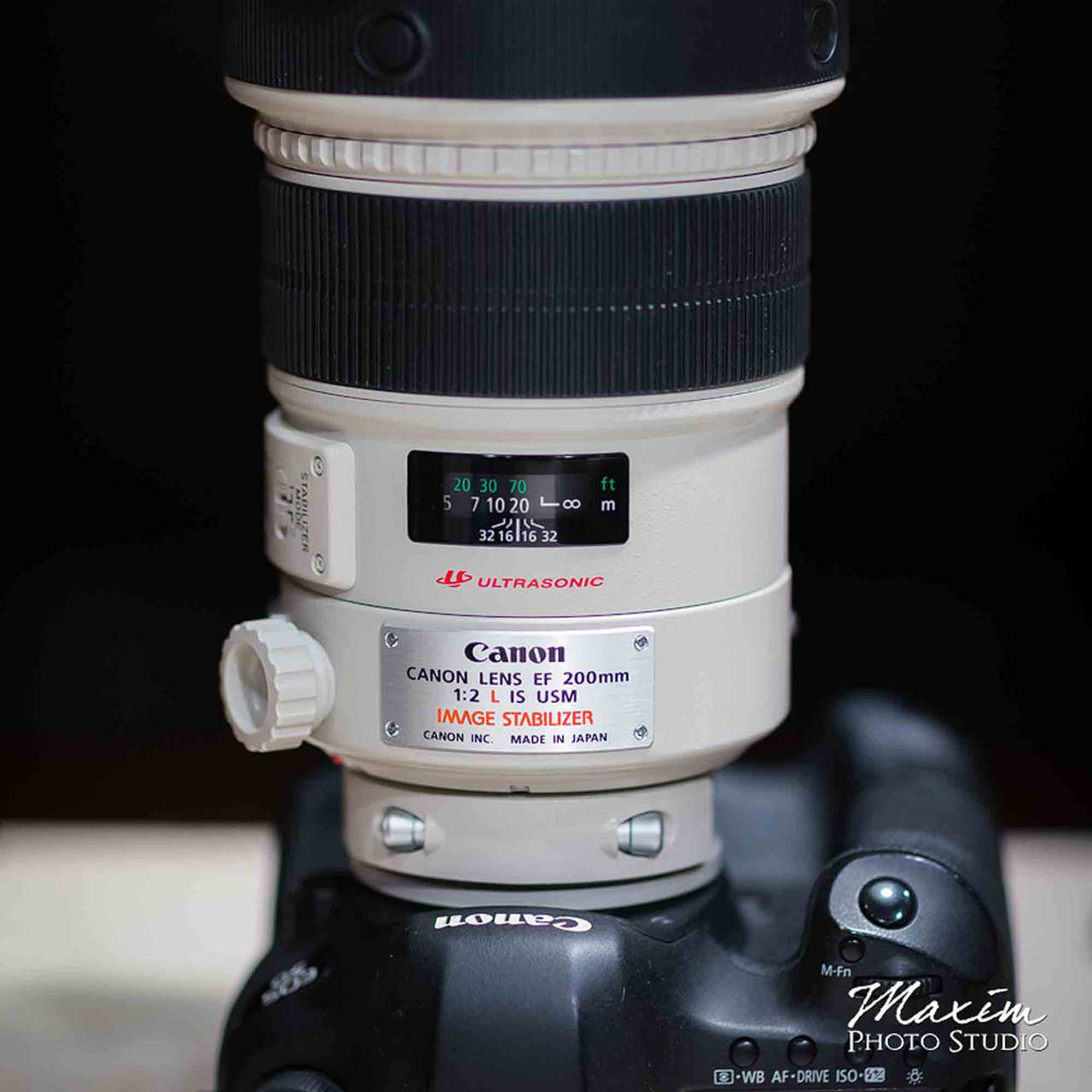 Canon 200mm f2 lens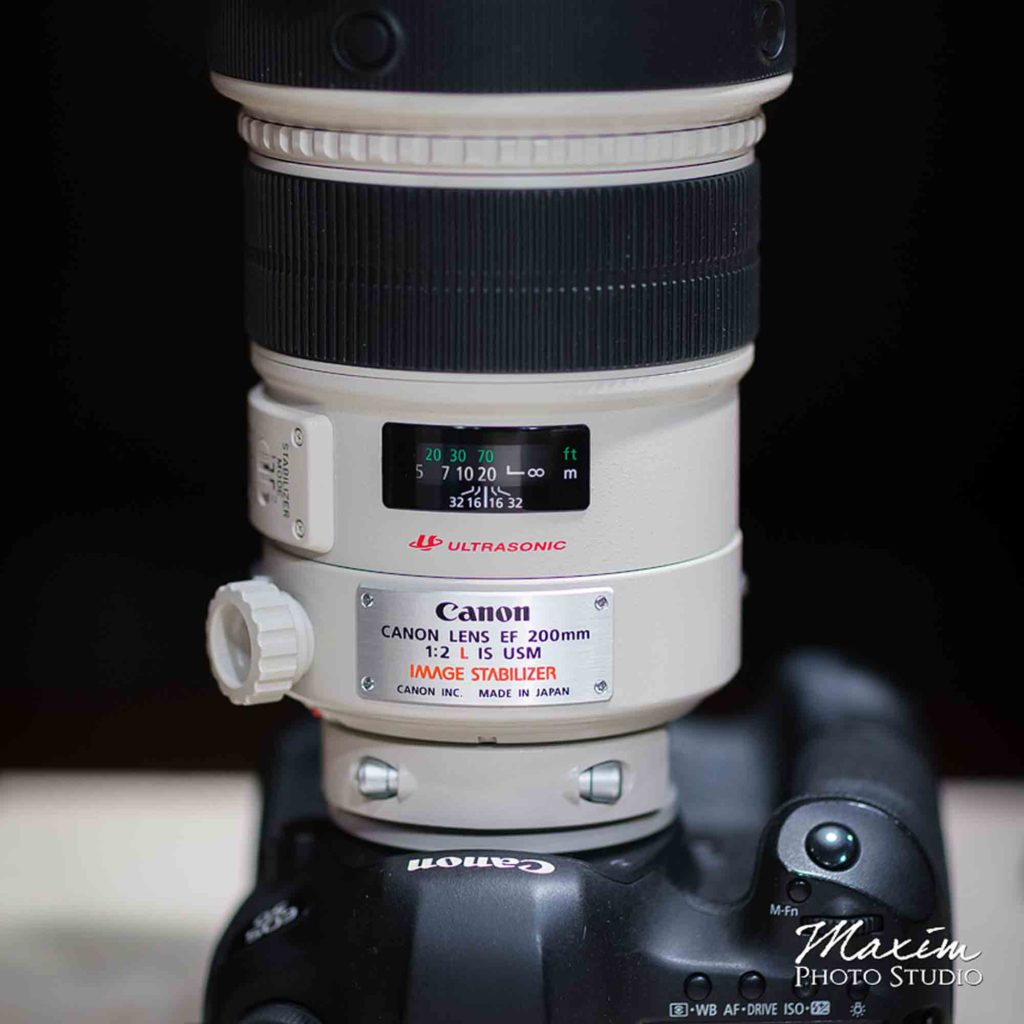 The 200 is a beast weighing in at a hefty 5.6 pounds and should be handled only by trained professionals. I think there is a warning like that on instruction manual.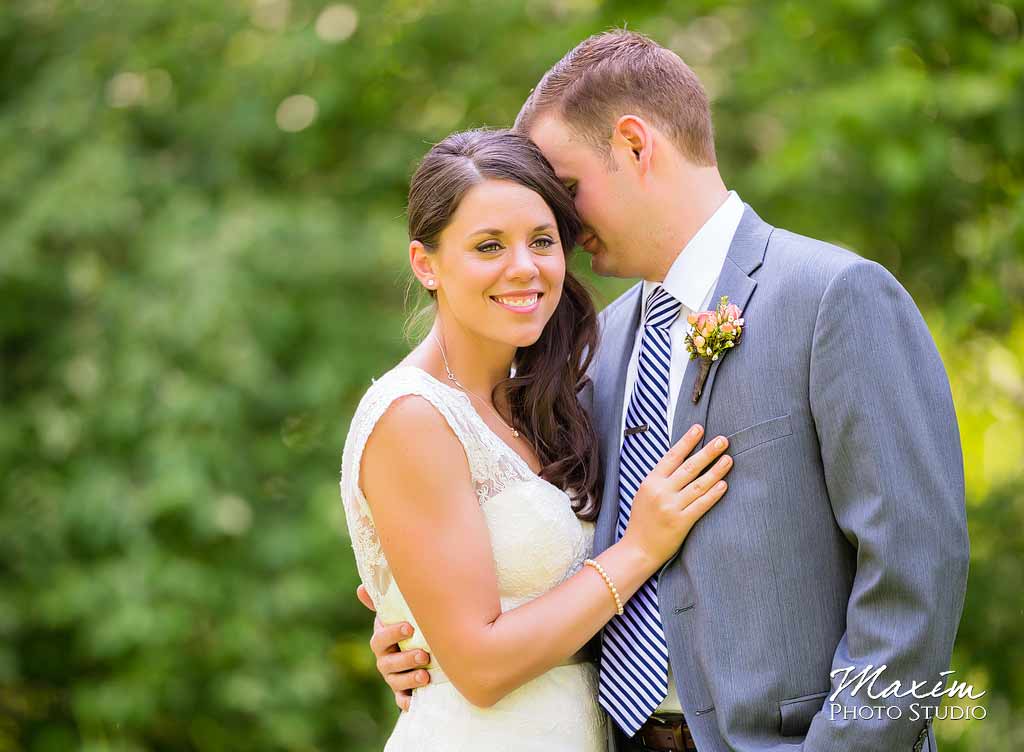 Check out the background blur on this wedding image from Potato Hill Farm Wedding.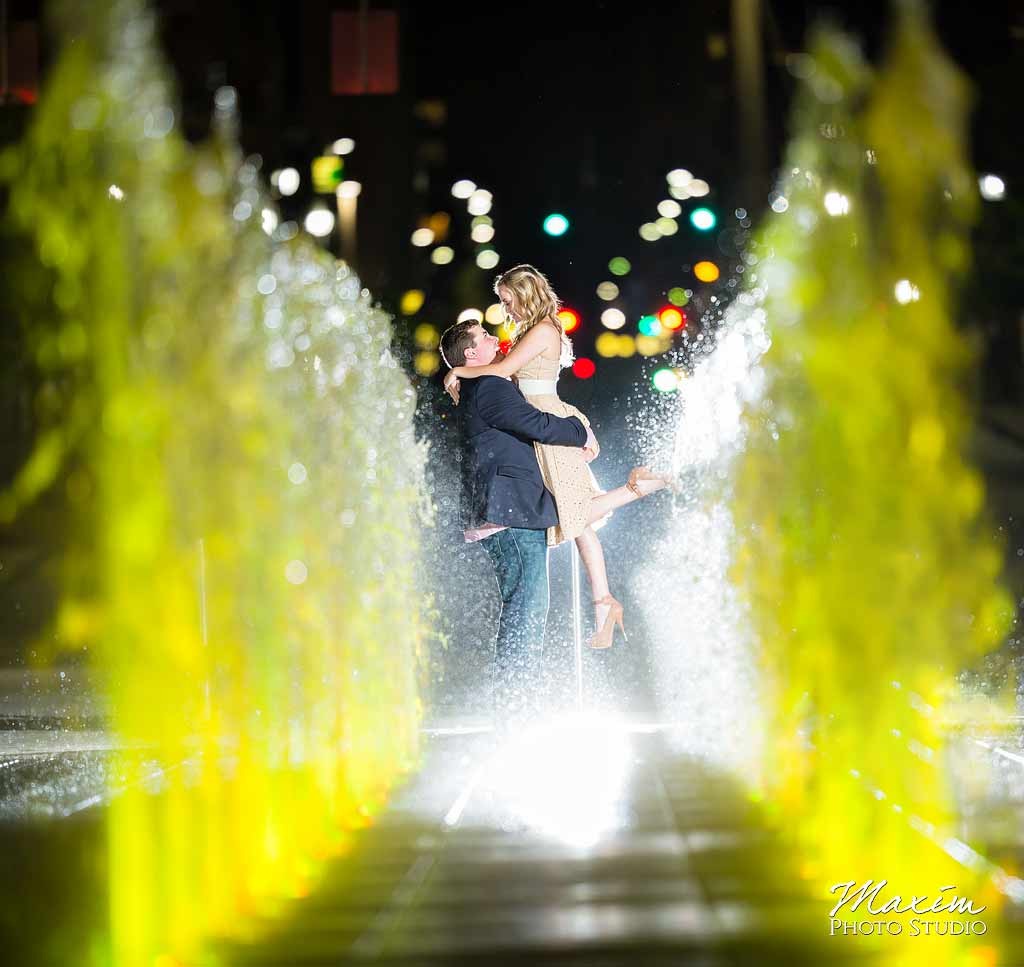 This lens compresses the image so well that the background feels like it immediately behind the subjects.