Maxim Photo Studio is known for our use of Off Camera lighting. Here are some examples from this year.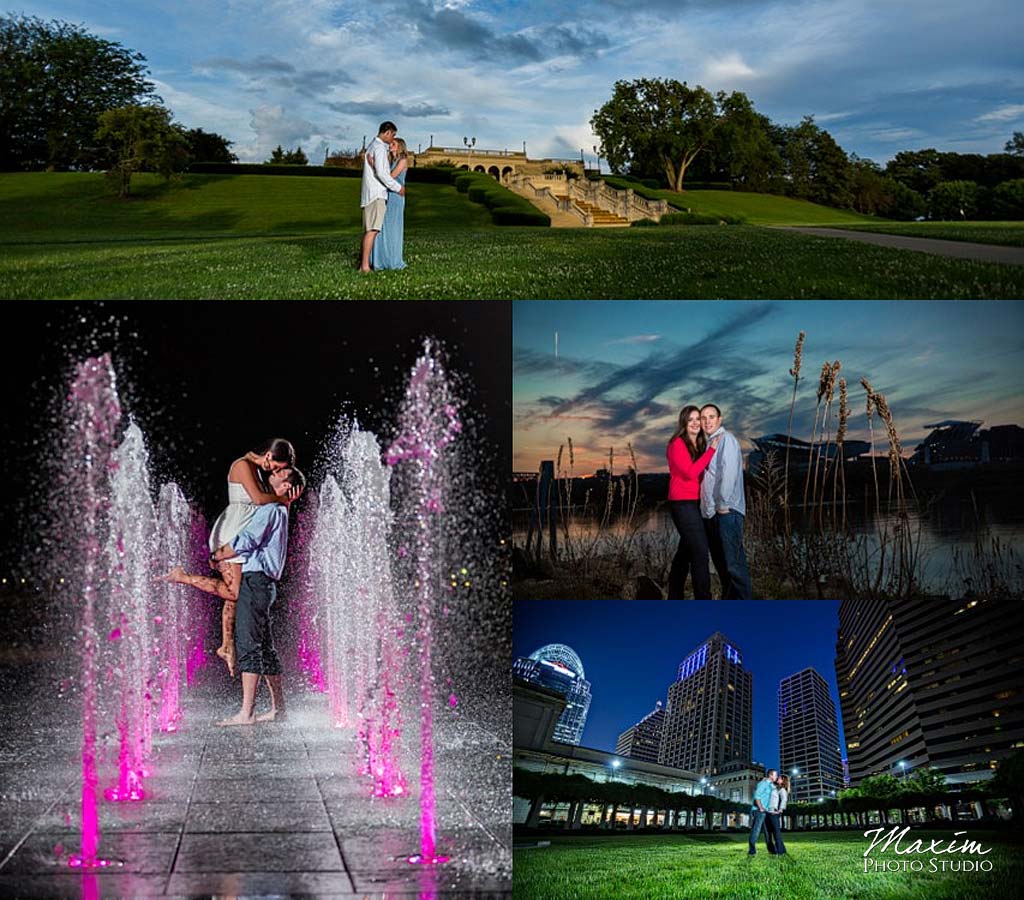 Off camera flash used during our Cincinnati nighttime Engagement sessions which we call "After Dark Lifestyle Engagements"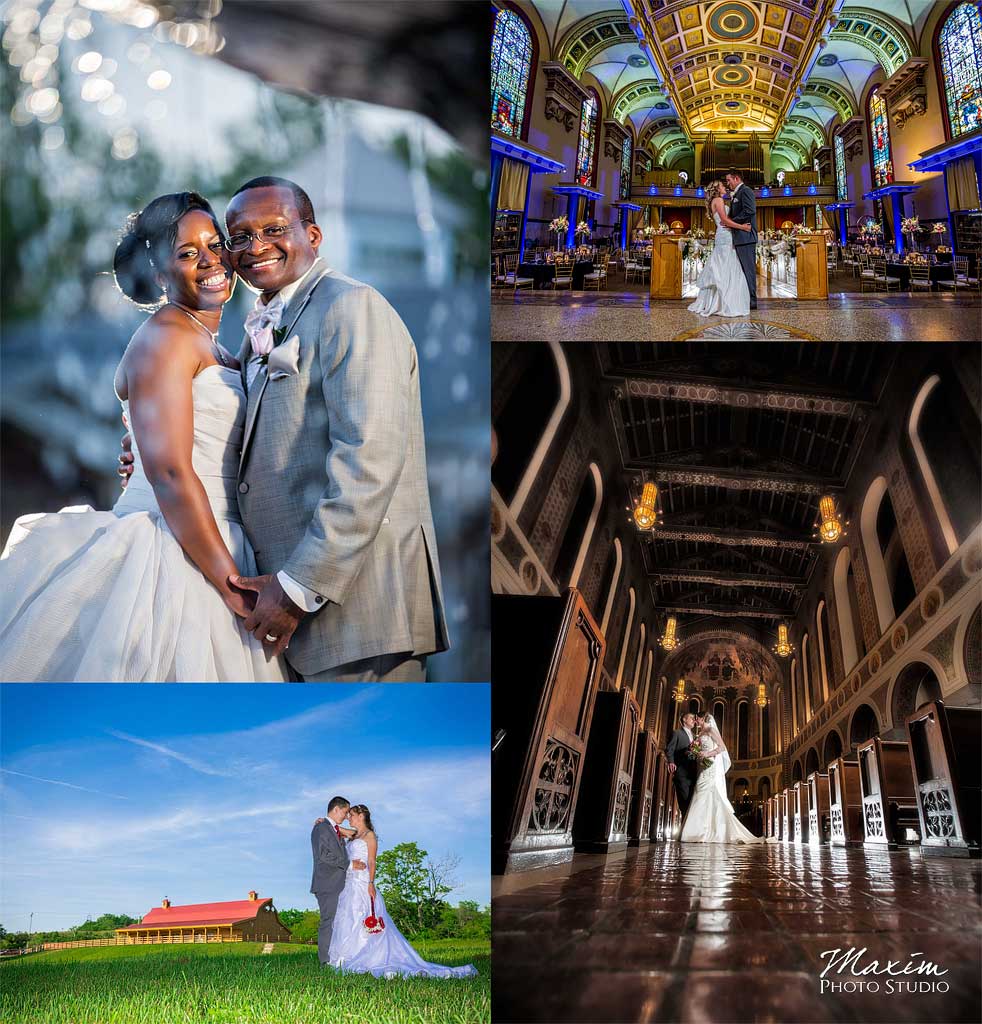 Off camera flash used during our Wedding day coverage.
Our lighting can take form of our LED video light, our Studio strobes and our Canon flashes. The use of a particular light source really depends on the lighting conditions and the vision for our shoot. Many people don't understand why we use flash for our daytime portraits, after all you have all of the light that you may need from the sun. As long as you expose for the subject, why does it matter what happens to the background.
The issue with daylight portraits without flash is that it creates shadows in the eye sockets and gives almost a "lifeless" appearance since the eyes are darkened. The eye socket shadows are sometimes called "raccoon eyes" and very unflattering. Also if the background is bright, then it will be completely over exposed.
The way that many photographers overcome this is (as I have in my early career) is to expose for the subject and forget the background. Here is an image from my first wedding ever back in 2005 where I didn't use flash and had to lighten the image so that I wouldn't get those nasty eye shadows. As a result, the sky is a muddled white mess with no details. This unfortunately is how many wedding photographers still choose to create their portraits.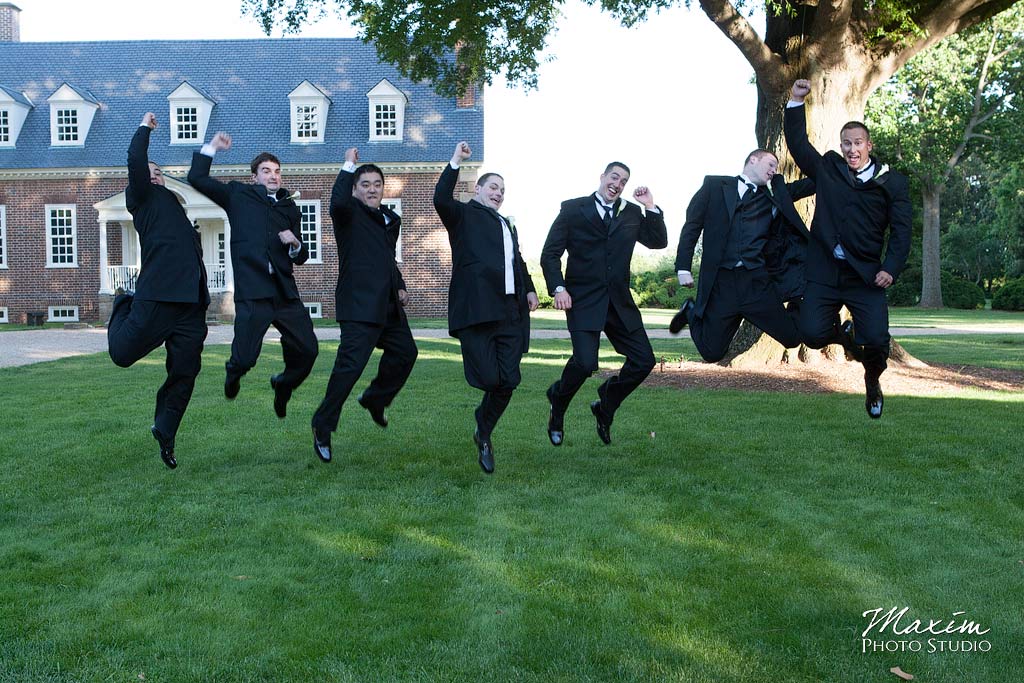 As I mentioned we use Off Camera Flash for our portraits. It is A LOT of extra work (and a great workout) having to carry multiple stands with multiple flashes with us, but the results are excellent. Here is a recent light setup which we used for our bridal portraits at Cincinnati's Piatt Park.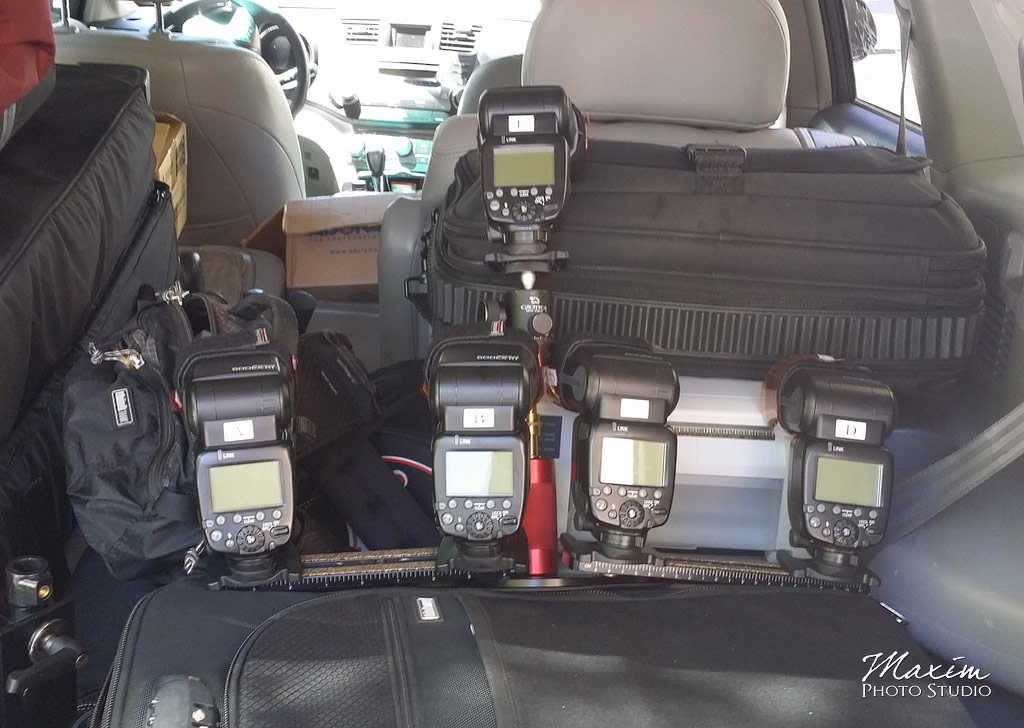 These five Canon flashes are my workhorses at every wedding. Whether we are photographing getting ready, portraits, ceremony or reception images, these flashes always play some role. These flashes were also setup during our wedding formals to the right and left of the camera. Here is an example of the images when the flash was used. As you can see, Katie stands out in the image since the flashes separated her from the background and gives almost a 3D effect since shadows and contrast is accentuated….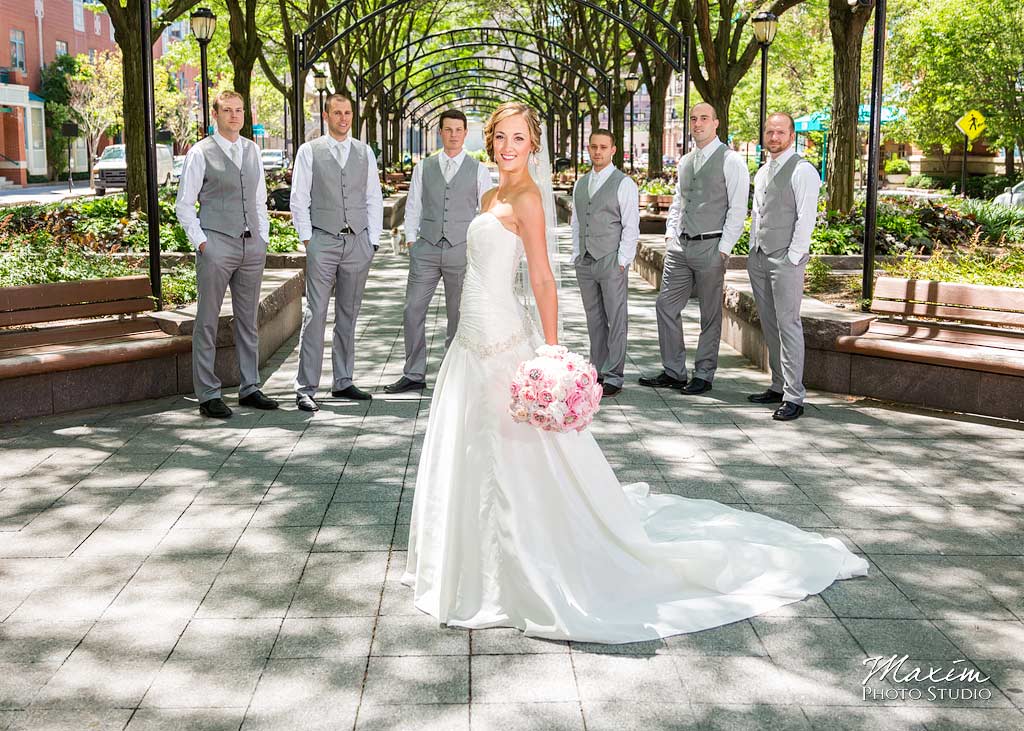 and here is an example of the image when the flashes didn't recycle quickly enough and I captured the image with a natural light setting.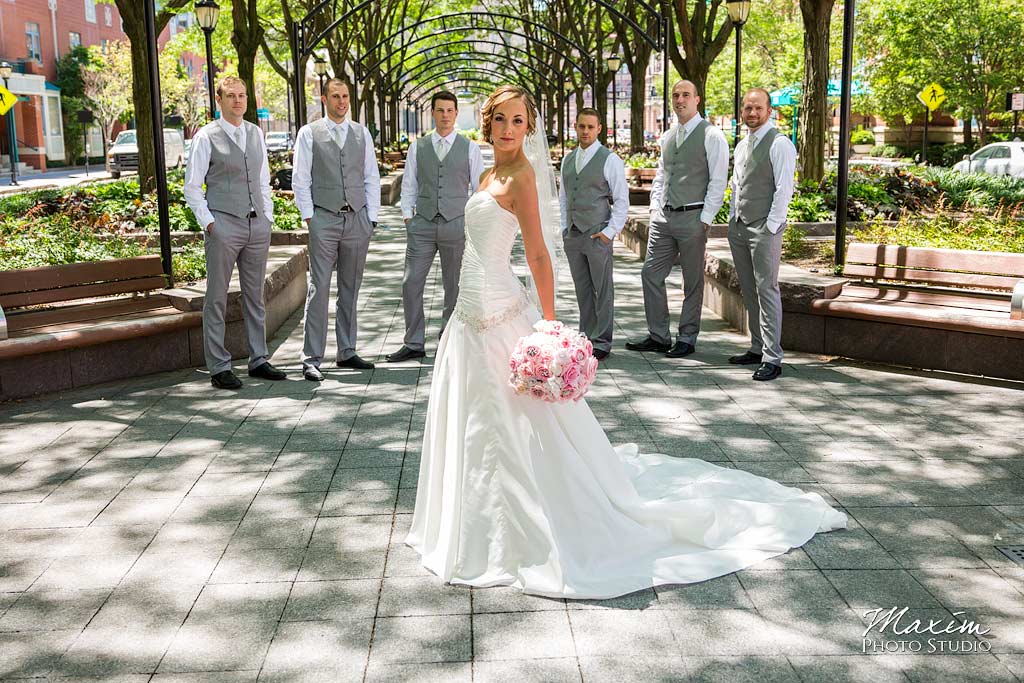 As you can see from the image above, Katie is in the shadow and blends into the background too much for my liking. Also Katie's eyes lack a sparkle which is created from the flash. Here is a closeup of the two images. Check out the light reflecting in Katie's eyes on the left. This is exactly why we use Off Camera Flash during all of our portraits.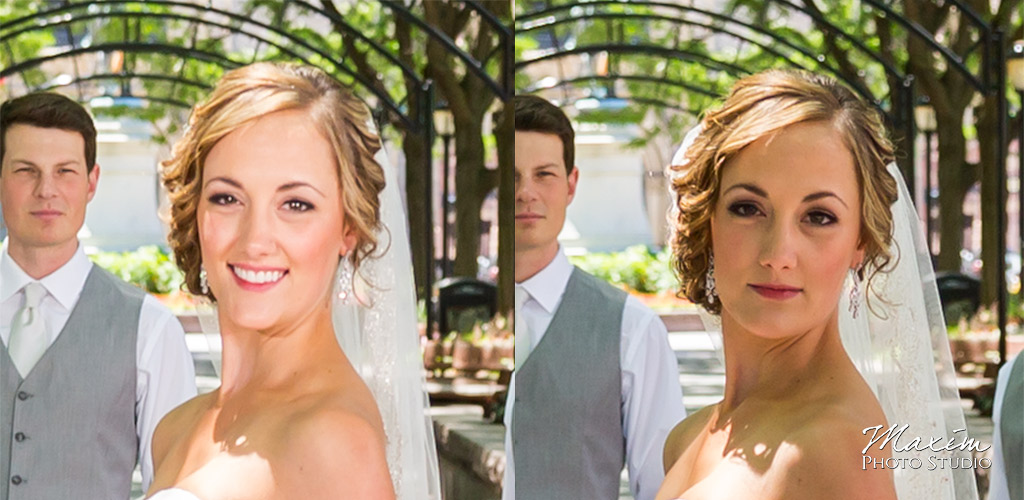 Be sure to leave your comments below with questions or suggestions.
Related posts